I always wanted to shoot Japan during the winter when it was snowing. Earlier this year, I got the chance as I headed to Sapporo – the biggest city in Hokkaido, Japan's northernmost island. This city is seriously underrated for street photography – everyone goes to Tokyo, Osaka or Kyoto, but Sapporo offers some unique scenes especially in winter time. If you like snow, you get plenty of it during December and especially Januray and February. Of course, the city isn't as big and doesn't get as many tourists as Tokyo, which means no one speaks english, but also that airbnbs and hotels are significantly cheaper.
Below, I'll share some of my favorite shots from my 2 weeks there.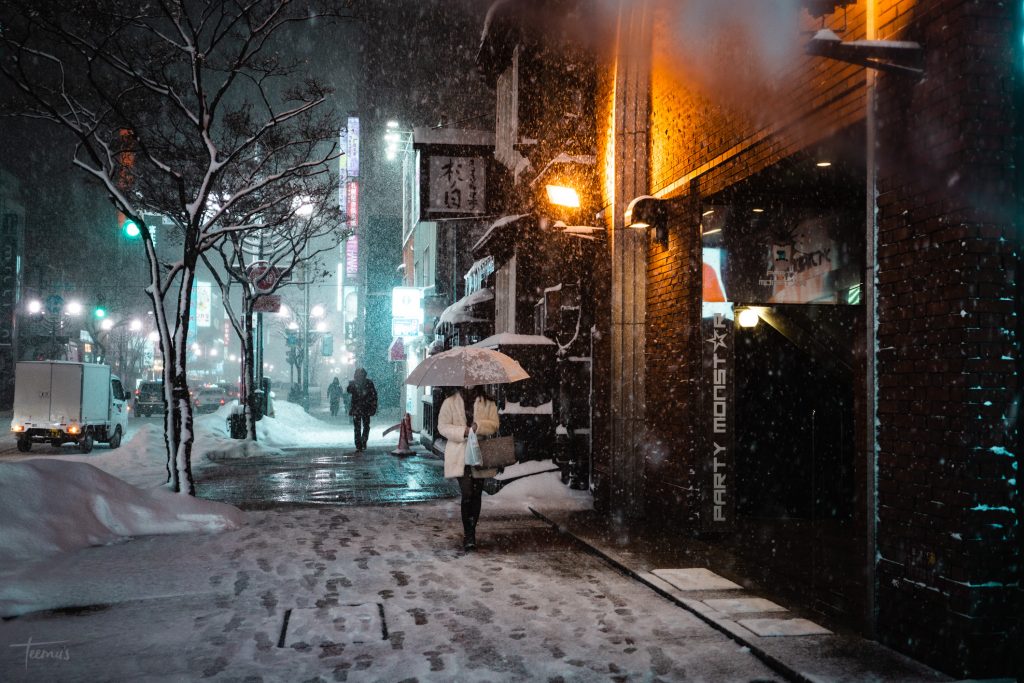 It snowed on 70% of the days that I spent there, often for hours at a time.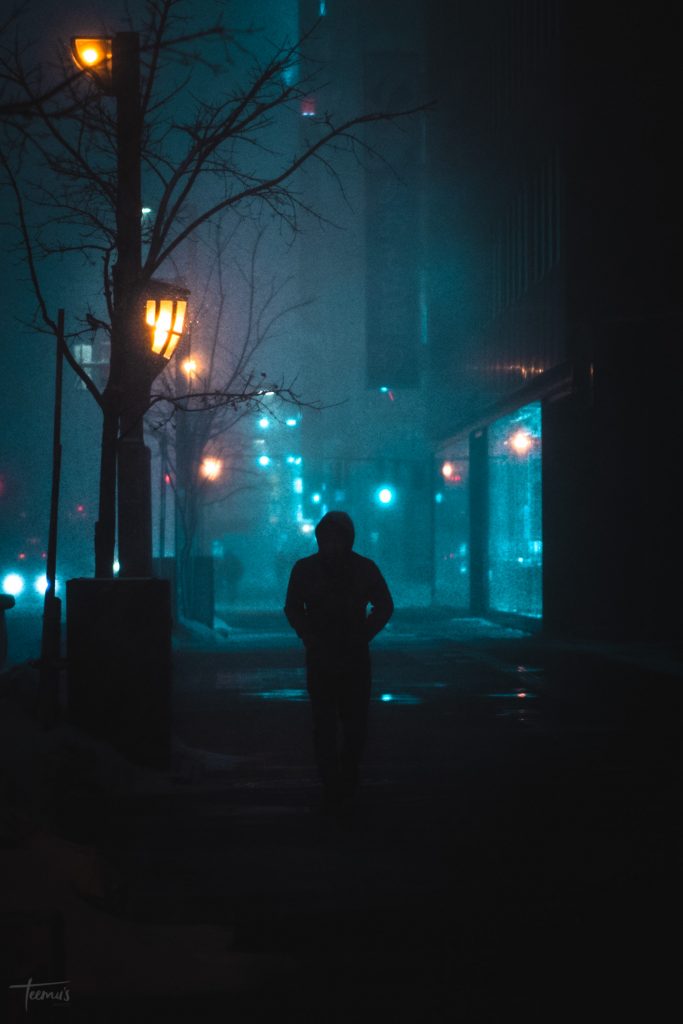 A few times I even got caught in these blizzard-like conditions with extremely high wind and snow. Shooting in conditions like these is quite challenging. I had an umbrella to protect my camera and face from snow and wind, a thick layer of clothing, special touch screen gloves, and heat packs strapped to my chest. I still didn't last more than 45 minutes in these kind of extreme conditions before I had to go inside an unfreeze – if you've never been to a cold country before, make sure you're well prepared.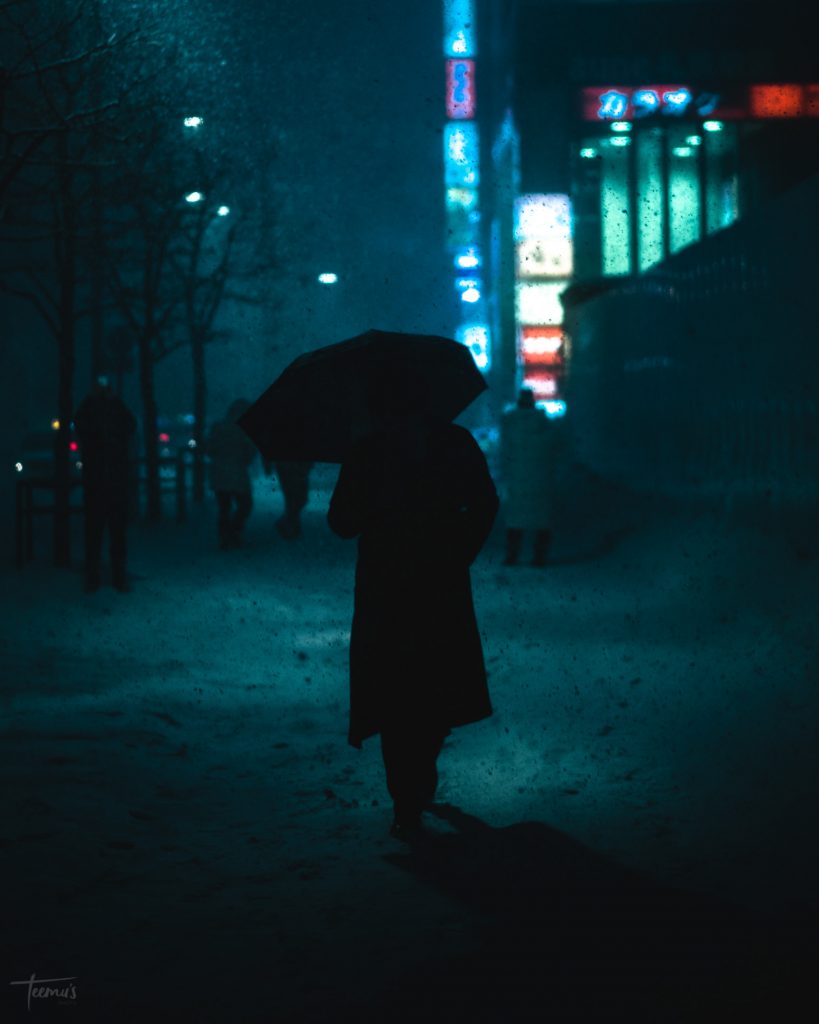 Despite the cold though, I loved shooting here. It was perfect for dark scenes like this, made it possible to shoot exactly the kind of images that I love the most.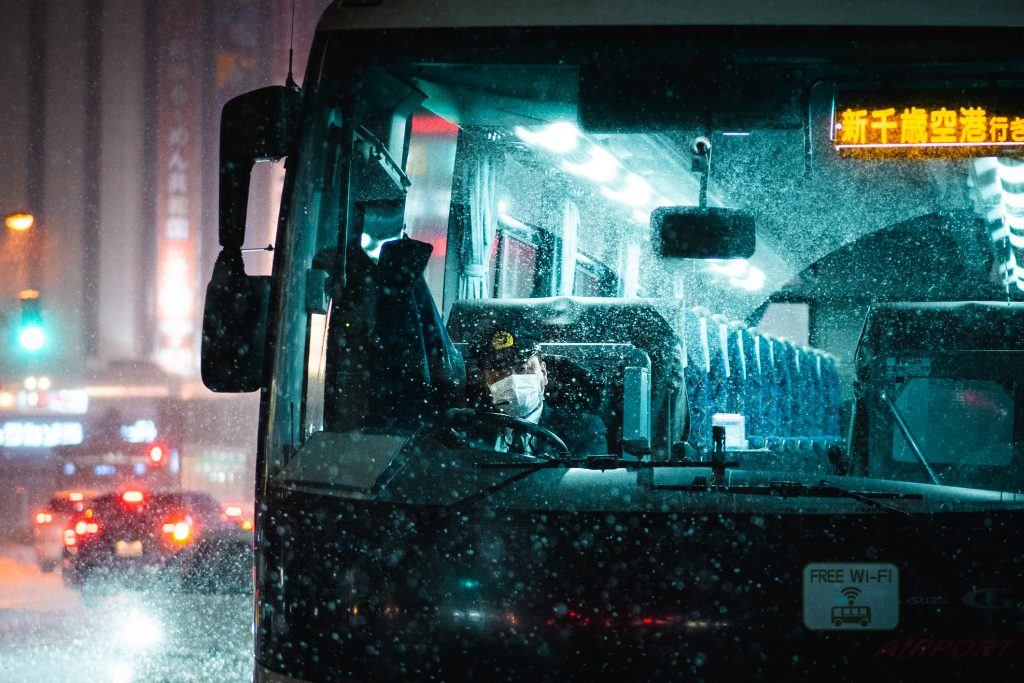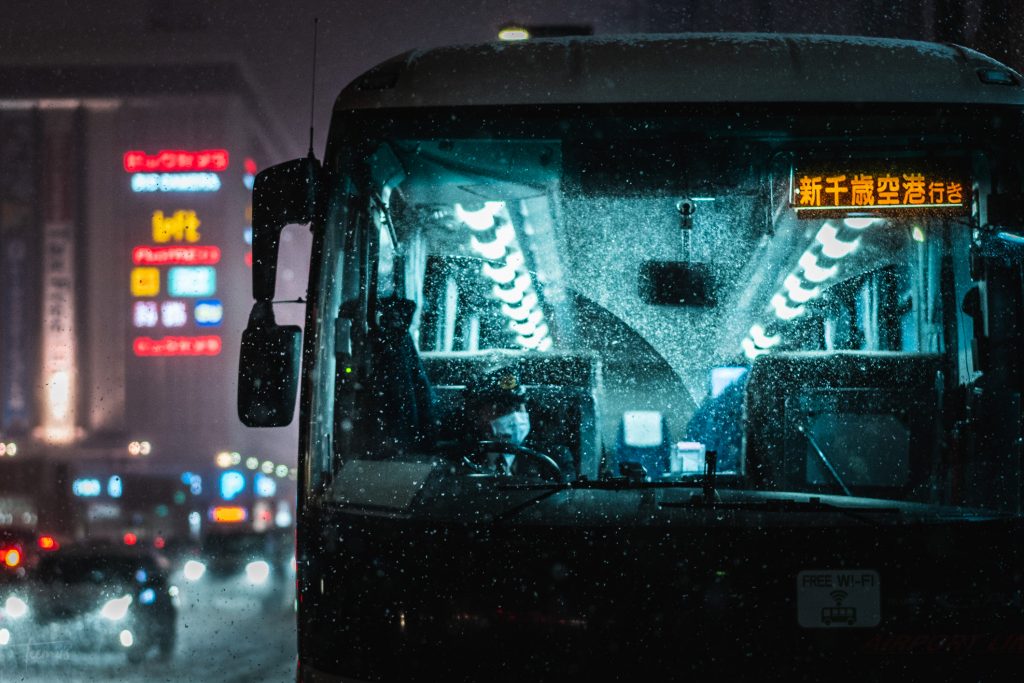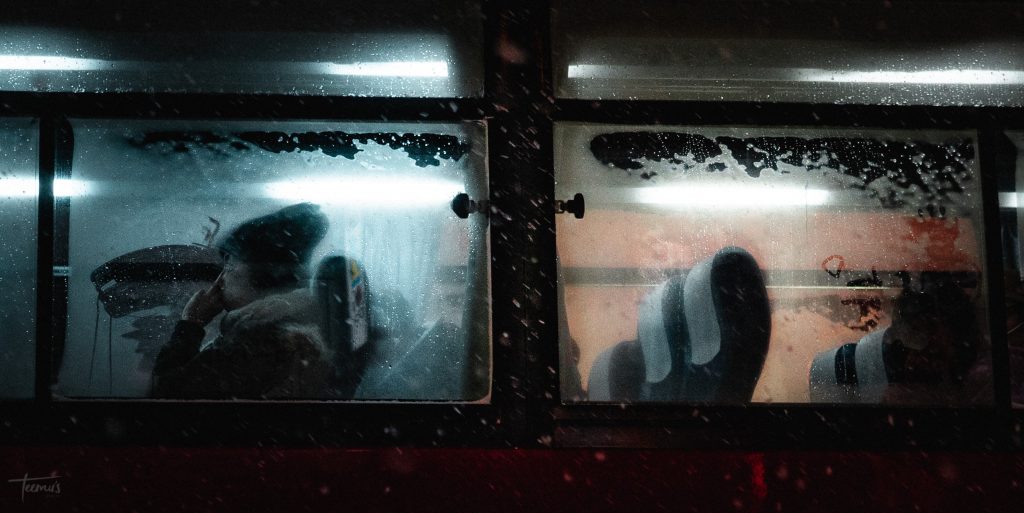 Scenes from a bus stop around the city center.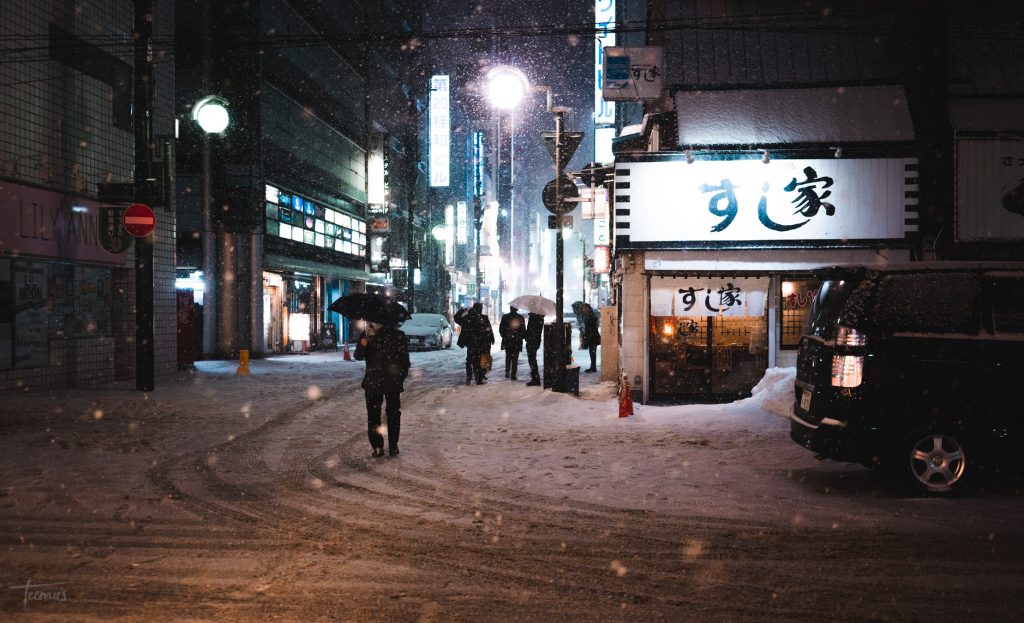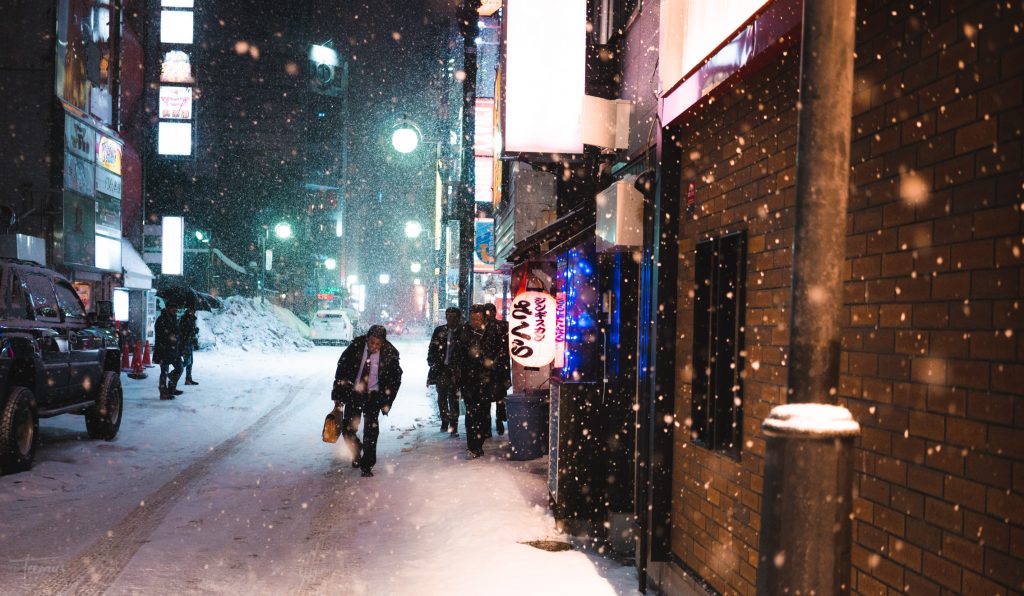 I spent most of my time wandering around Susukino, which is the city's main nightlife and entertainment district – which makes it ideal for photos.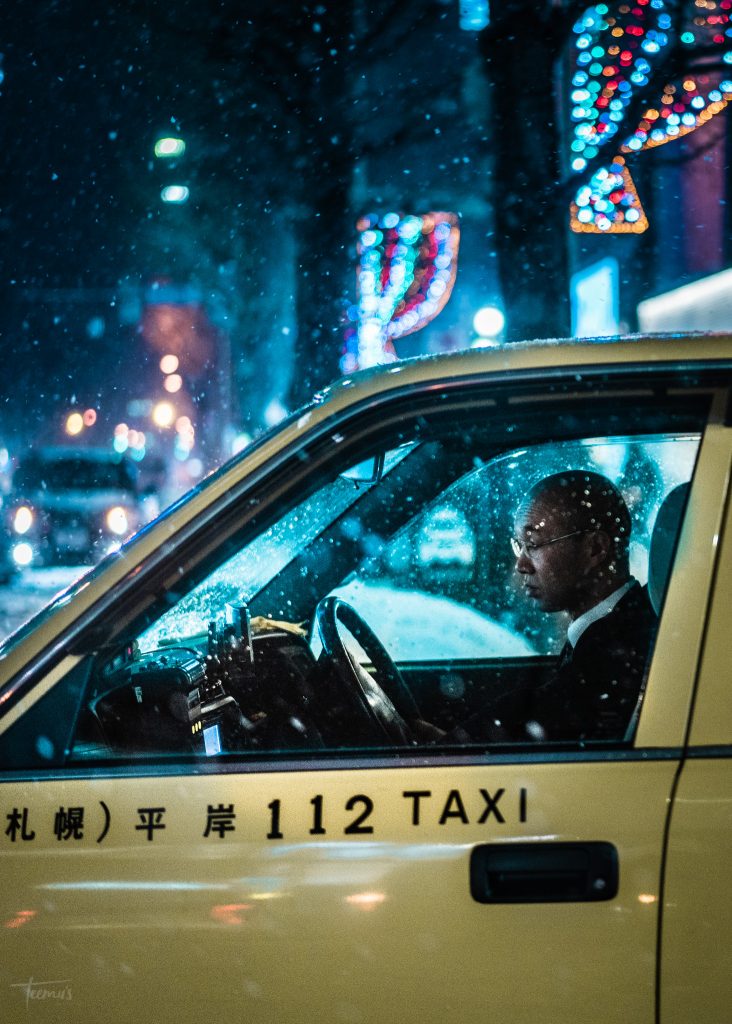 Apparently a lot of people saw Gus Fring in this image. Maybe he faked his death and became a taxi driver.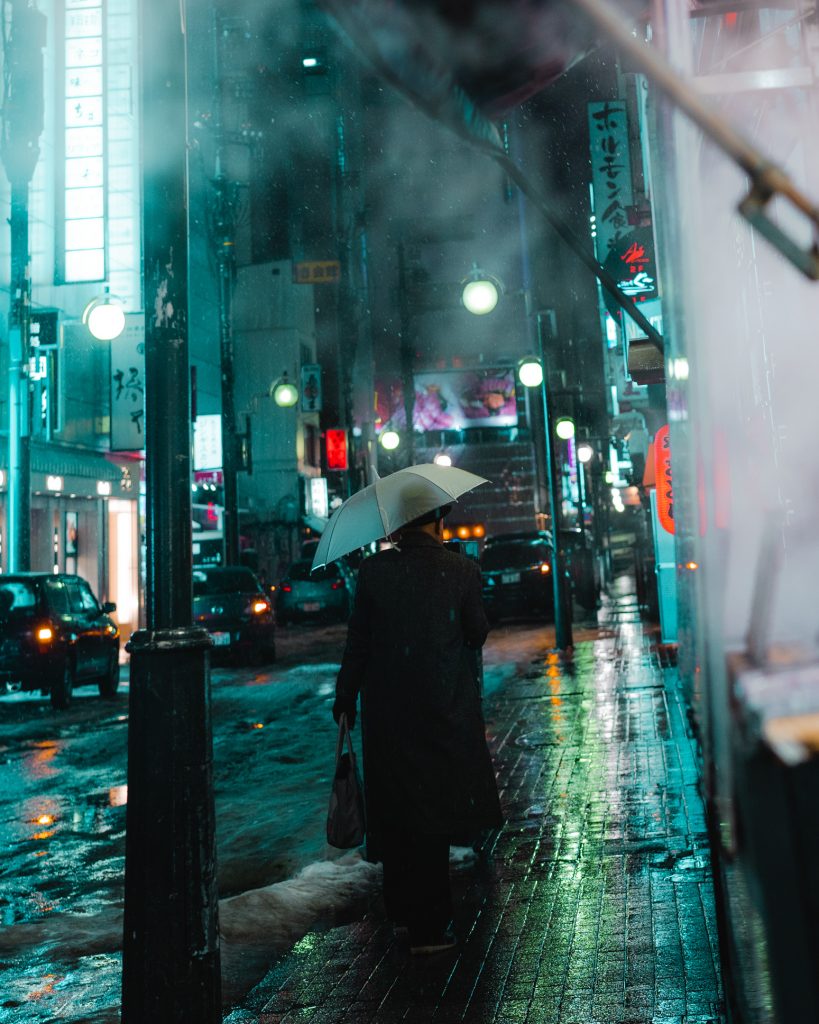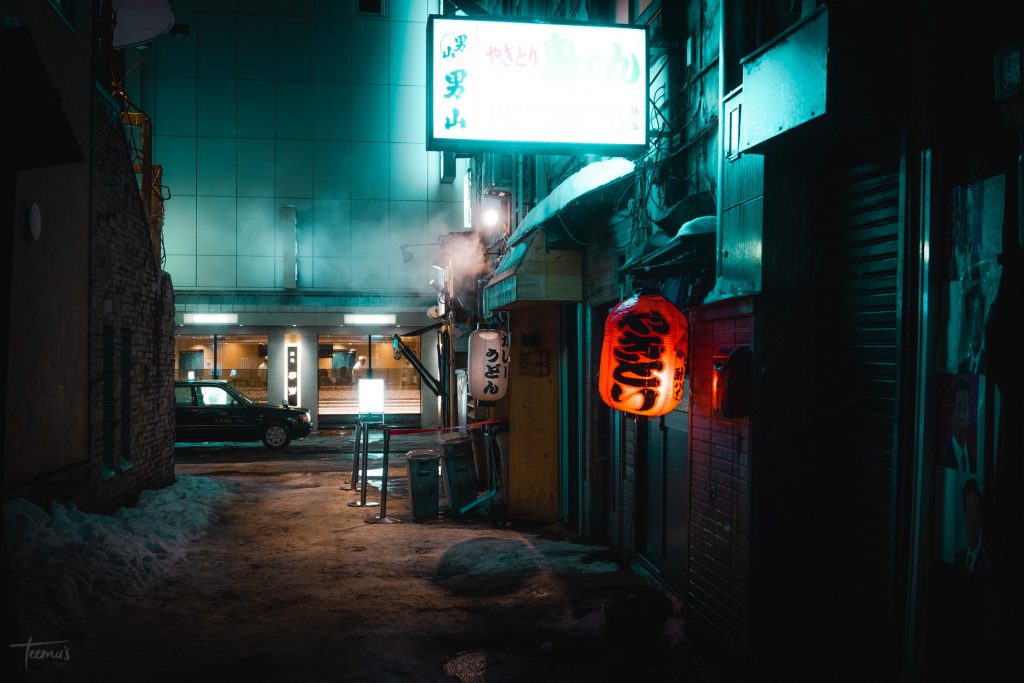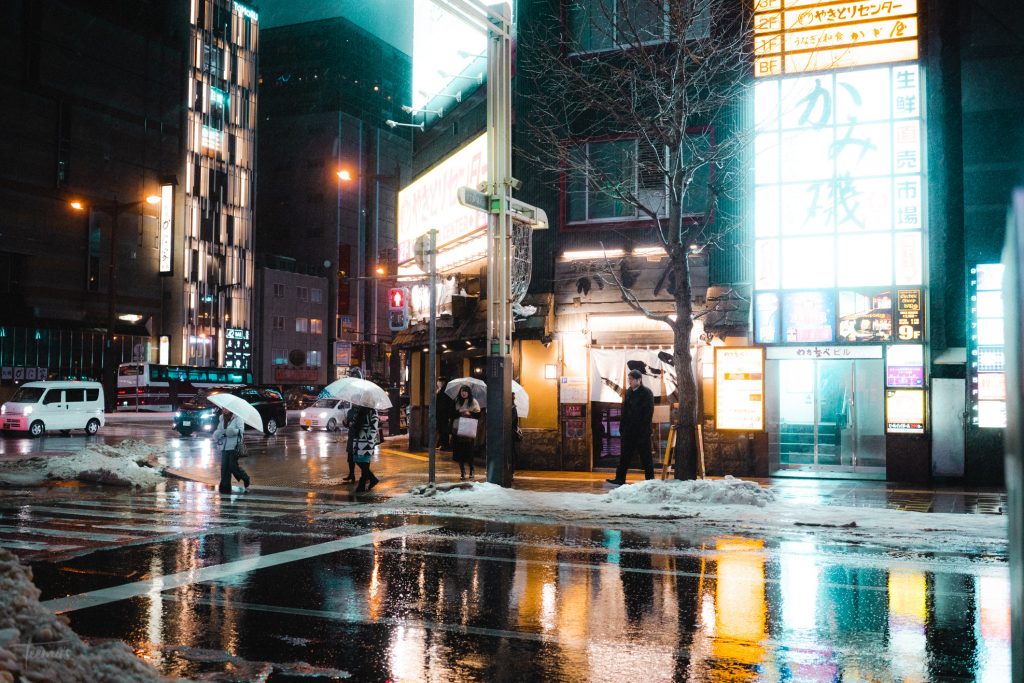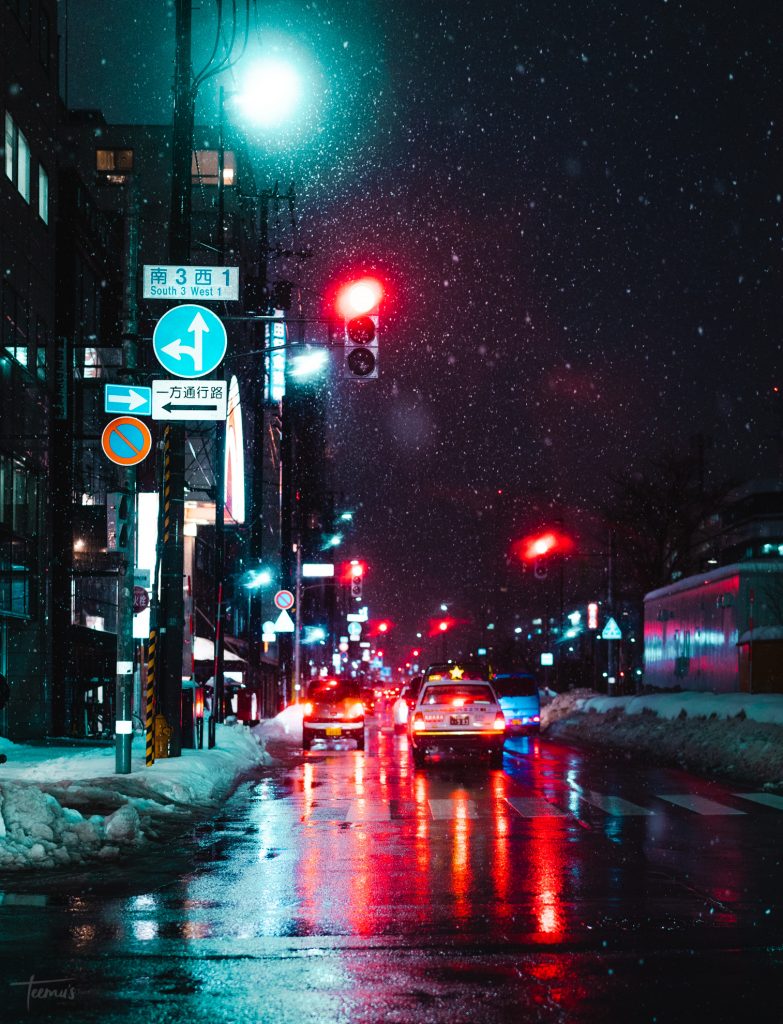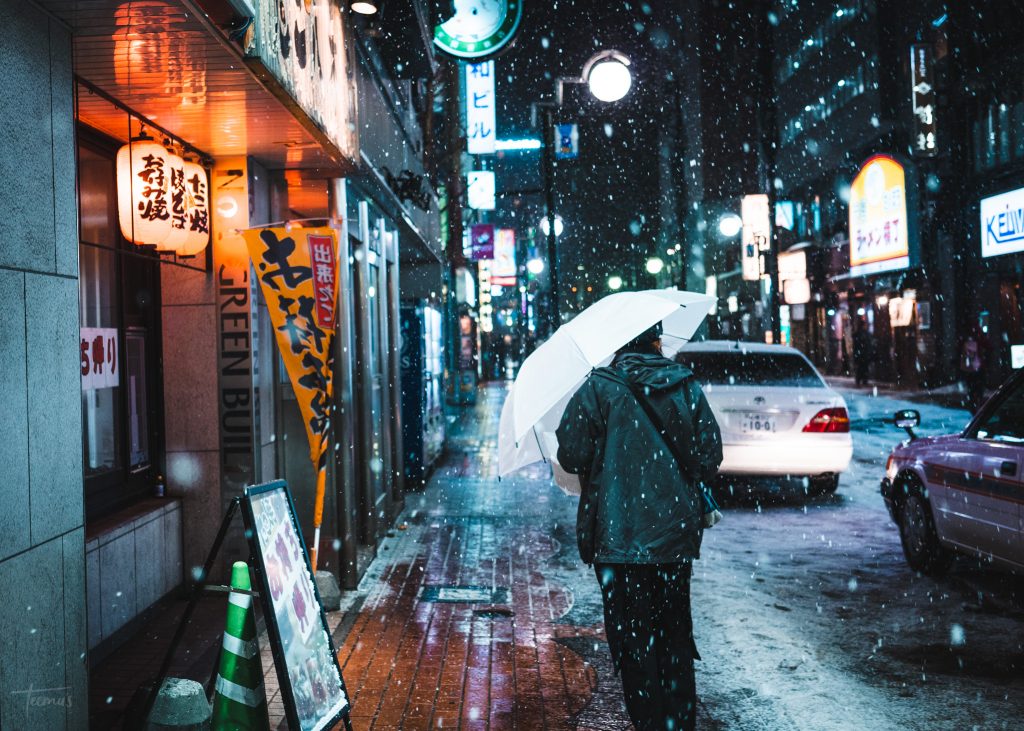 A few of the days the temperature would sometimes increase above 0C. Also, some of the Susukino sidewalks are heated. This means that they're slippery and wet, so if you're wearing regular sneakers or any non-winter shoe, be careful. I saw plenty of people tumble and fall. I didn't though, I have amazing balance.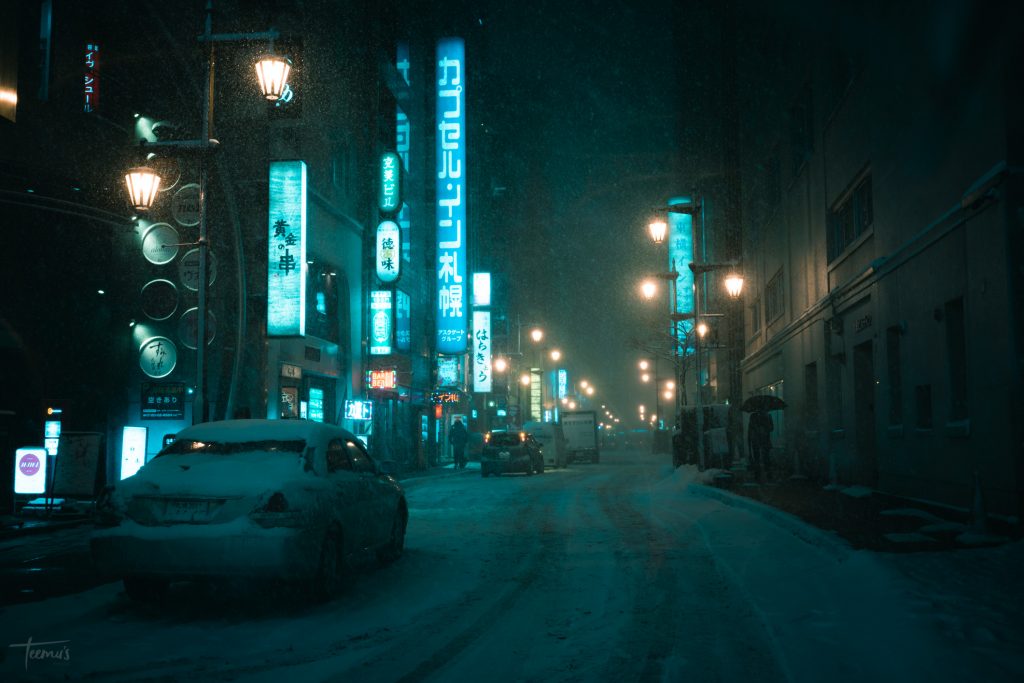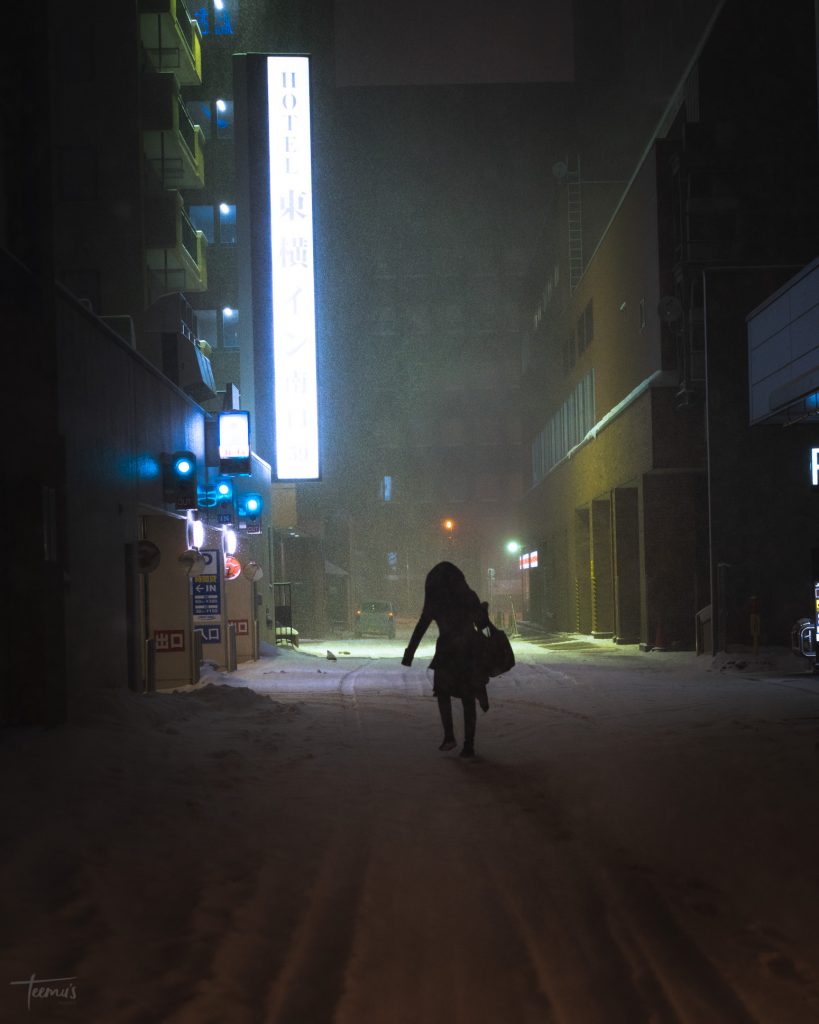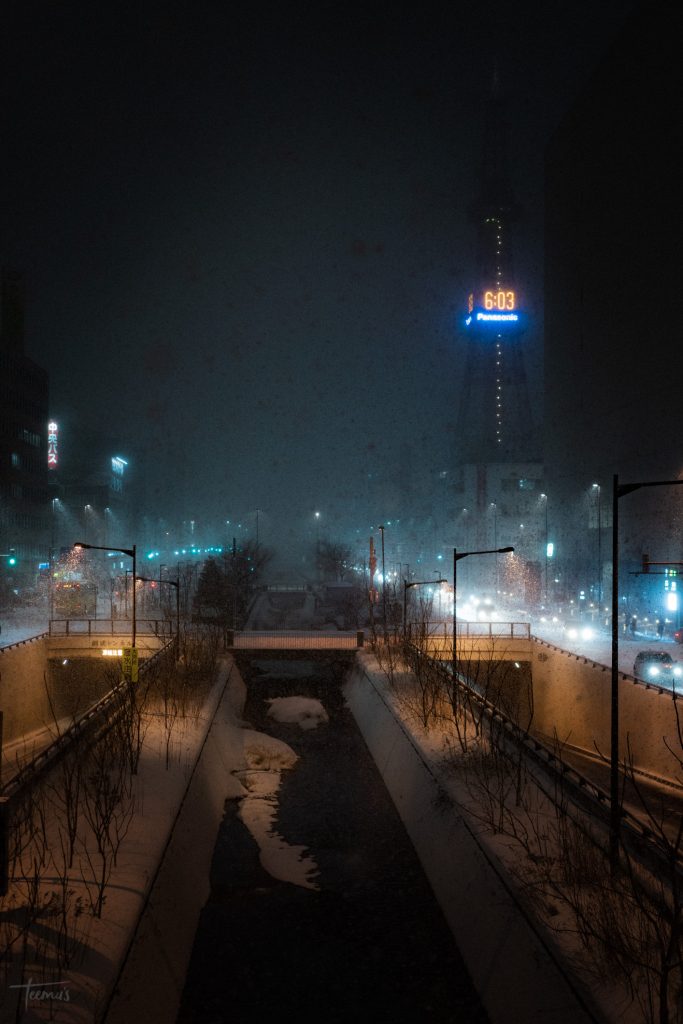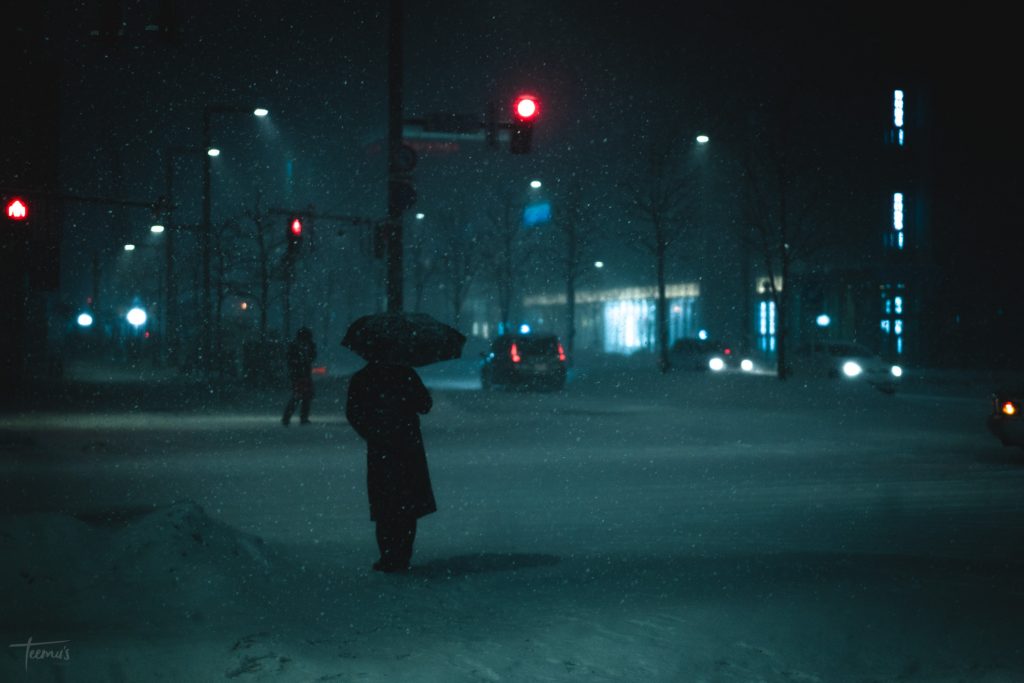 Hope you enjoyed these. For more of my photography, you can also find me on Instagram.
If you wish to use these images online, I am fine with it as long as I receive a link back to this website. Email for more details.
Bonus: Here's I video I shot while there: