The OM-D EM-5 Mark II is a mirrorless Micro Four Thirds system camera. Mirrorless systems are basically a synergy between a compact point & shoot systems and the convenience that comes with interchangeable lens cameras. The OM-D EM-5 Mark II follows on the footsteps of a classic design. As such there is a lot of expectations that it has to live up to. There are some very significant improvements over the older camera. Better viewfinder and LCD screen resolution, better auto-focusing and manual focusing assists that makes shooting stills and videos a breeze. Image stabilization has been improved as well. As has been the maximum shutter speed possible on the camera. Continuous shooting speed (with / without auto-focusing) has also been improved. Let's dig deeper into the specs of the camera and find out more about it and whether it is a good buy at the price point that it is.
Here's a quick summary
16 megapixel Live MOS sensor
TruePic VII Image processing engine
2360k-dot electronic viewfinder
3″ vari-angle OLED monitor
Full HD videos at 60 fps
40 megapixel High Resolution Shots
5-axis VCM image stabilization
Weather sealed construction
Continuous shooting speed of 10 fps
Built-in Wi-Fi
4 customizable function buttons compared to 2 on the old system
Crop factor
Micro four third systems have a crop factor of 2. That means when you mount a compatible 100mm lens on the OM-D EM-5 Mark II the angle of view that you are going to get through the lens will be equivalent to a 200mm lens mounted on a full-frame DSLR.
Low light (and High ISO) performance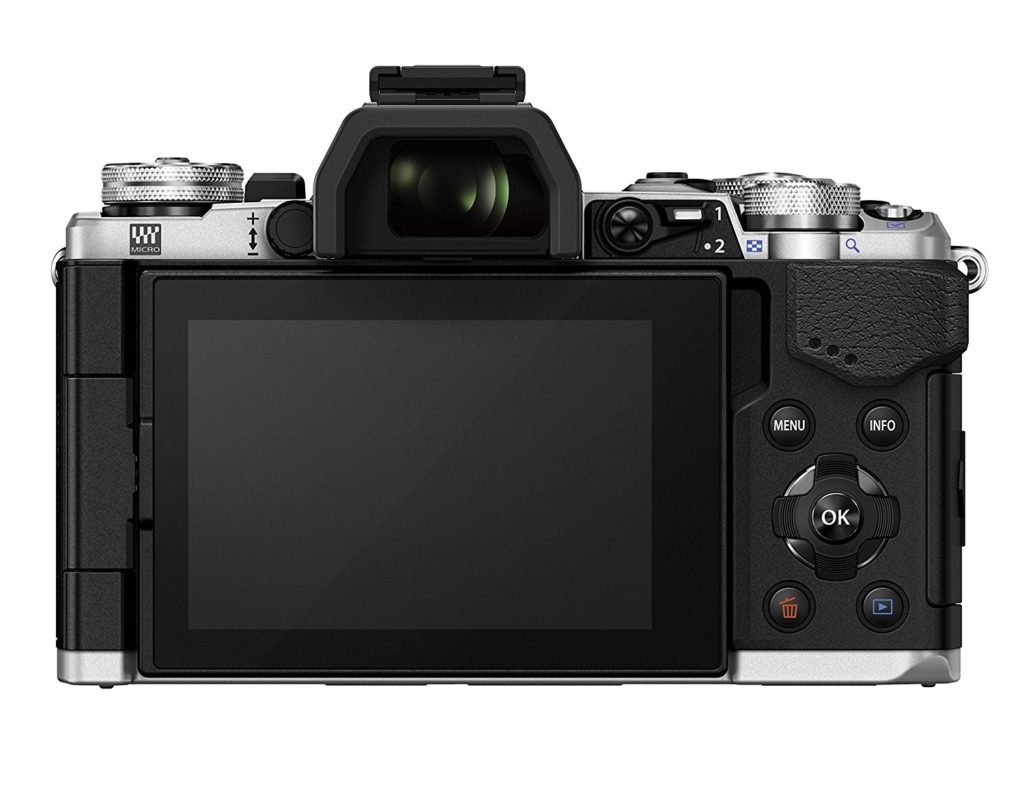 Low light capability of a mirrorless system and for that matter any interchangeable lens system is an important consideration. The benchmarks in the industry is set by camera systems like the Sony's A7 S and the A7 R. The OM-D EM-5 is nowhere near those systems. The native ISO range of the camera is 200 – 3200. When extended it can shoot at ISO 100 – 25600. But is it usable at 25600? No. Not really. The maximum that you can squeeze the ISO capability of the camera to make usable images is ISO 3200. Even then there are ample grain which obliterate details in the image.
Auto-focusing
Auto-focusing on the OM-D EM-5 is powered by an 81-point contrast detection AF system. This system performs admirably when in single-shot mode with high accuracy and great speed. Face detection and eye focusing is snappy too. Olympus's touch to focus is breezy when doing manual focusing. We have already seen this in the OM-D EM-10 as well as the EM-1. AF tracking performance is satisfactory too. The only gray area being continuous auto-focusing when shooting in burst mode. The impressive burst speed is shadowed by the fact that the camera won't auto-focus in between shots. This will potentially leave you with a larger number of out of focus images.
Buttons and Layout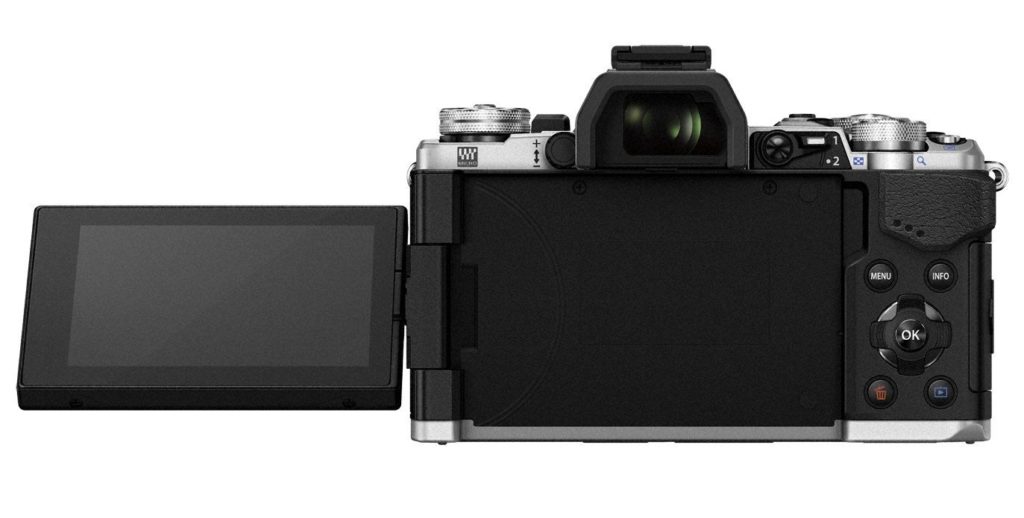 The Mark II has undergone some changes to the positioning of the buttons and dials compared to the previous camera. Two additional function buttons have been provided and the right top plate has been redesigned.
High Resolution Shot
One of the new things you would find on a camera of this type and budget is the High Resolution Shot. Now, this isn't a new system at all. There has been cameras before the OM-D EM-5 Mark II that came with high resolution composite imaging technology. What these cameras essentially did was that they sampled several images created after shifting the sensor one pixel at a time in each of the four directions.
The Olympus does a very similar thing, except that in this case the camera moves the sensor by about half a pixel. It takes 8 images and then composites them in-camera. As there are a ton of information to process, even with down-sampling the images are pretty large in resolution. How large? RAW images are of a resolution 9216 x 6912 pixels and JPEG images are of the resolution 7296 x 5472 pixels.
This basically means at a fraction of the cost of a high resolution DSLR or medium format camera you now have the ability to shoot very high resolution shots with an incredible amount of detail. You could make extremely large prints, without the need to upscale your images in post. Also, you can make very tight crops without losing resolution and or the ability to print big.
There is a downside to this feature though. Especially if you are using it in an urban setting where people and cars are moving about. You are going to get some motion blur. Those will be created by the moving objects inside the frame. This system does uses several shots made consecutively and therefore some amount of motion blur is inevitable.
The practical uses of this feature is limited, I would think. Because blurred elements in a frame will need extra work to remove. Use it only when you are shooting wide and the movements are not large enough to ruin your shot. Landscape shots would be one area where this feature could be useful. It can also be used in product shots. At any cost you also need a sturdy tripod to be able to use this feature.
Image Stabilization
The body based image stabilization on the OM-D EM-5 Mark II has been improved. The previous camera's image stabilization was rated at 4 stops. The new image stabilization has been rated at 5-stops. This is one of the salient features of the camera. It significantly improves the overall hand-held shooting capabilities. In real world situations image stabilization works extremely well. Even when down to 1/5 sec with a 24mm (35mm equivalent) lens objects focused on are tack sharp. Push it to about 80mm (35 equivalent) and at 1/3 sec, and still performance is exemplary.
LCD Monitor and Viewfinder
The 2360k-dot electronic viewfinder is pretty large and it works as well as anything else that you may have seen.
The large 3″ LCD screen at the back of the camera dominates the whole space. The screen is vari-angle and opens sideways. This has two major advantages. First, when using a tripod it does not obstruct the position of the tripod. Second, being vari-angle you can twist and turn the screen in any direction allowing you to compose from those seemingly impossible angles which are impossible to exploit using a viewfinder.
The LCD screen is also where you get to use the Super Control Panel. The SC panel is the single window access to most of the shooting features on the camera. This is the default control option on your camera when accessing the various features.
Built-in Wi-Fi
A significant addition to the new camera is the built-in Wi-Fi. The older camera did not have it. Wi-Fi has become a standard in cameras released in the last 3-4 years. With the addition of built-in Wi-Fi images and videos from the camera can be backed up to an external storage over an available network.
Continuous Shooting Speed
The new Mark II has a shutter speed of 1/8000th sec. Additionally, the OM-D EM-5 gains a faster electronic shutter speed of 1/16000th sec. The new camera also gains a 10 fps continuous shooting speed. But the downside of that is the camera won't be able to auto-focus when shooting at its maximum continuous shooting speed. If you need continuous auto-focusing maximum burst speed will be limited to 5 fps.
Video Shooting
The OM-D EM-5 Mark II gets full HD movie making capabilities at a frame rate of 60 fps. An All-I 77mbps compression option allows 30p captures. But the real changes has been under the skin. The camera now has the ability to make use of the focus peaking feature. Focus peaking highlights the areas that are in sharp focus which is very useful when manually focusing at the time of video work. Focus peaking as a feature is not even available in the mid-range DSLR systems. Thus, this is an important highlight of the camera.
The camera now also have the ability to output uncompressed footages via HDMI. With this you can transfer clean uncompressed data to an external recorder. There is also an input for plugging an external mic. An external mic input gives you the ability to use better quality noise cancelling mics which can record much better sound quality. (Although you seem to need an Olympus adapter for the mic). There is also the option to use timecode in the new camera.
Image Quality
Great is the one word that explains it. I have already expressed my opinion about sharpness and ISO performance. Nothing to repeat here. Image stabilization is extremely good too. The sensor does reproduce colors well. No surprises whatsoever.
Build Quality
The OM-D EM-5 Mark II, and the OM-D EM-10 Mark II as well as the OM-D EM-1 are all retro-styled cameras. Please note that I mentioned retro-styled and not retro cameras. These are retro on the outside, mimicking the film cameras of yesteryears. But, inside they are as modern as they get.
The OM-D EM-5 Mark II is a well-built camera. It weighs slightly more than the older camera. 469 grams to 425 grams. Certainly not a big issue as it is still lighter than a medium telephoto lens and the overall bulk of a DSLR system.
It is crafted out of magnesium alloy materials with some amount of plastics and plenty of metal elements.
When compared with something like the OM-D EM-1, the thing that we miss is the pronounced right hand grip that the later has and the OM-D EM-5 does not. A pronounced right hand grip will ensure that the camera will be easily handled with the entire weight carried on the right hand. The left hand will be free to focus the lens or use exposure compensation or other such shooting adjustments.
Battery Life
CIPA rating of the camera has come down. The reason for this can be attributed to the fact that both the viewfinder and the LCD screen resolutions have been upgraded and also the fact that the camera now has built-in Wi-Fi. The camera can shoot a maximum of 310 shots for full charge of its batteries. This is was 360 in the original OM-D EM-5.
There is, however, a Quick Sleep Mode. This mode allows you to shoot a maximum of about 750 shots per full charge. However, the downside to it is that the rear LCD screen turns off very quickly.
Conclusion
The OM-D EM-5 Mark II is a great camera to work with. It has some serious upgrades and some superfluous ones. But all in all it is a great camera to work with. Image quality is superb and colors are rendered well. Image sharpness depends on the quality of the lens as well as the sensor. But I like the High Resolution Shot mode which seems like a fun thing to fiddle with. I also like the improved image stabilization and the better quality LCD screen and electronic viewfinder. Should I buy the OM-D EM-5 Mark II as my first digital camera? Absolutely.