Cinematic street photograhy is my favorite type of photography. Many of my favorite photographers, such as @billydeee, @visualmemories_, @nickmillers, @monaris_, among many others, do this style really well. And myself, well I also try to. But I won't make this article about me or anyone specific, but I'll share some tips on the topic in general, so that you can use them and fit them into your own style of photography.
In this post, I'll share some helpful tips and techniques on how to make your photos more cinematic.
If you'd prefer to watch instead, I also made a video on this:
We'll talk about both, shooting and editing photos of this style.
How to SHOOT cinematic street
1. Cropping in a cinematic aspect ratio
This means 16:9 or wider. Starting with the obvious, but this is fairly important. You should not crop only for Instagram. A wider aspect ratio immediately makes an impact.
2. Storytelling
This is the core of film – stories! Not every photo has to have a story, but a storytelling element is instantly more cinematic. I've made a video elaborating on this topic as well – you may check it out below. Storytelling and how to add it into photography a long topic on it's own.

3. Lighting
Well, lighting in a cinematic way is another long topic on its own. But it's also one of the most important aspects in photography in general. Film Noir and movies such as Blade Runner, and everything Roger Deakins touches, are a good start. Watch these movies on repeat, and you'll start noticing things. Strong backlight, use of the silhouette, foggy or rainy or steamy scenes are all a hallmark of good cinematography (at least when used right), and adding these elements into your street photos, along with the others, is certainly going to have an impact in making your street shots more movie-like and cinematic.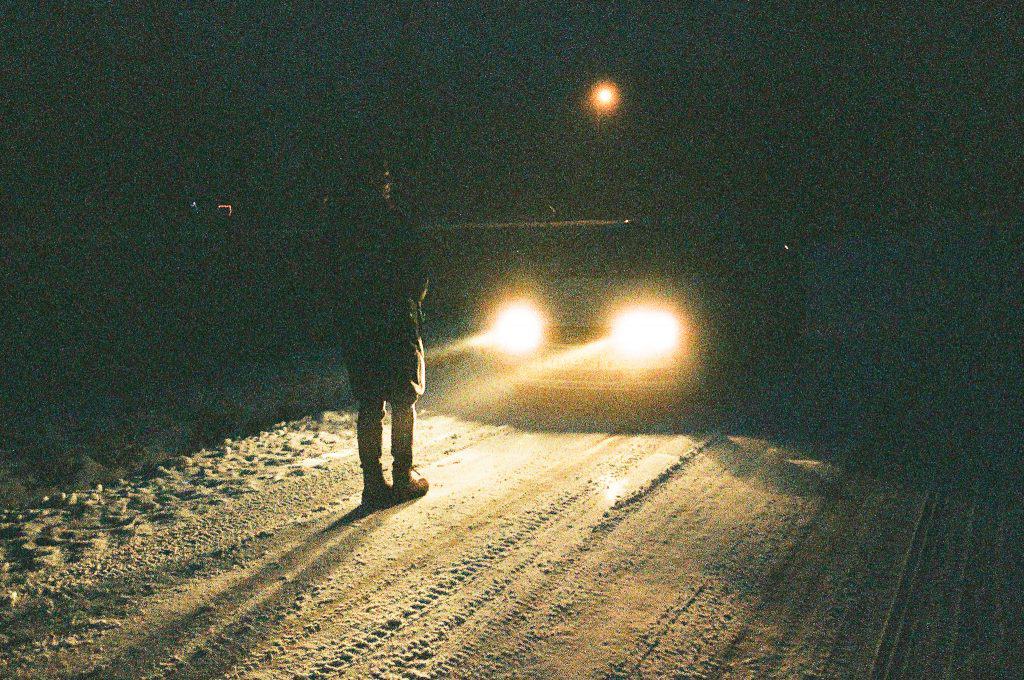 4. Rinse and repeat
Talk is easy, but really it takes a long time to actually "get" what any of this means. This means a lot of shooting before you start getting results, unless you're immensely talented. It may take years, don't let that discourage you.
How to EDIT cinematic street style
First of, you can only edit photos with the right elements in the first place. Especially in this style. So shooting always comes first. That said, once you got a photo, you must edit it. Cinema is not a super creative style of color grading usually, so don't go crazy with split toning effects. Most movies were shot on film for the longest time, and I feel like even modern color grades often try to mimic the film look. If they don't and everything looks ultra realistic, it just looks sterile and bad, like a low budget yet modern sit com tv show.
I think the details are best shared in a video. The first video I shared on this page has a chapter on editing. Additionally, I also have a few more quick ones on my channel:
Hope these were helpful!