The Olympus Pen-F is a reprisal of sorts. A camera that first saw the light of day way back in 1963. It has been revived and given a new lease of life, albeit in a digital avatar. The Pen-F is just what the design suggests, a synergy of old school and modern needs. A synergy of the mechanical beauty of film cameras and the efficiency and power of modern digital sensor technology. At its core the unassuming mirrorless camera is powered by a 20 megapixel chip.
Design-wise the Pen-F does not mimic the original camera in entirety though. There are a number of visual and of course internal changes. The digital version comes with a plethora of buttons and dials that the older camera does not have. Call this a refined, tried and tested version that feeds to old school film enthusiasts who would appreciate the unique combination of digital convenience along with mechanical reliability.
Here's a quick summary
The Pen-F is built around a 20.3 megapixel Live MOS sensor
This is a micro four-thirds system
5-axis body based image stabilization with auto panning detection
Full HD video recording at 60 fps
10 fps continuous shooting speed
Built-in Wi-Fi
A high resolution shot mode that is capable of churning 50 megapixel frames
Why I am I excited about a Micro four thirds systems
Some years ago there was a talk that the micro four thirds system was almost dead. Dead as a Dodo they said. The Pen-F brought back renewed interest into the format. It and a few other cameras. To be fair to the format, the micro four-thirds is a significantly larger sensor compared to the 1/2.3″ sensors that today's point & shoot systems have.
For those who think that smartphones are the world's best cameras, the micro four-thirds system can be a real eye-opener. Without even stepping into the world of serious DSLR systems, you can sort of, get the best of both worlds. Which two world's you may ask – the world of interchangeable lenses and compact dimensions.
Why a Mirrorless?
There is no point babbling about the pros and cons of mirrorless systems. A lot has already been said and written. None of it makes any sense any more. Mirrorless systems have come a long way and they are no longer the 'underdogs' of the photography world. Systems like the Sony a7R II and the A7 S II have assumed legendary stature. So the question these days is not, 'Why a mirrorless?' Rather, 'Why not a mirrorless?'
Image Quality
First is the discussion about the resolution. Many of Olympus' mirrorless systems were getting left behind for the only reason that they had smaller resolution sensors. The OM-D E-M10, the OM-D E-M5 II are two examples in the point.
DSLR cameras have evolved in the last few years going from humble 12 megapixel to an incredible 50 megapixel. The greatest competition of mirrorless systems have always been DSLRs. Thus, the older 16 megapixel systems haven't actually set the stage on fire. The Pen – F corrects that lack of resolution to some extent. A minor jump in the context, but one that is welcome.
The best way to check the resolution of a camera is to shoot large fine JPEGs and check the quality straight out of the camera. RAW images will always need some work and until we put them through the paces in post-processing we will never know. JPEG quality definitely has improved over the previous Olympus micro four-third systems. RAW frames are a tad (expectedly) soft which require that you do a bit of sharpening adjustment in post to bring them up to speed. It is safe to assume that the Pen – F is expectantly 'sharp'.
Low light (and High ISO) performance
Smaller a sensor gets the more prone it is to noise, especially at low light (and high ISO) situations. With ISO 200 the images are as clean as you can get with the Pen – F. When you push the ISO to 800 and even all the way to 1600 the camera still holds its own and continues to produce decent almost noise-free images. Noise will start to creep in when you push the camera beyond 1600. You can still make some use of any images shot at ISO 6400. Images are pretty much unusable from ISO 12800 onwards.
We do hear the term 'image sharpness' quite a lot. It is used in conjugation with cameras and lenses. But it is always a product of a number of factors. You can't say that a lens is sharp or a camera is sharp. But it is never sharp on its own. It depends on how you use it and with which accessory, as well as a host of other shooting parameters.
It must be added that the Pen – F isn't ISO invariance. A camera with low noise floor can be used to shoot under-lit subjects / scenes with even the base ISO. These images can then be pushed in post-processing to give it the optimum exposure. Since these cameras have a low noise floor they capture a lot of dynamic range even at low ISO and circumvents the need to use higher ISO for low light situations.
Auto-focusing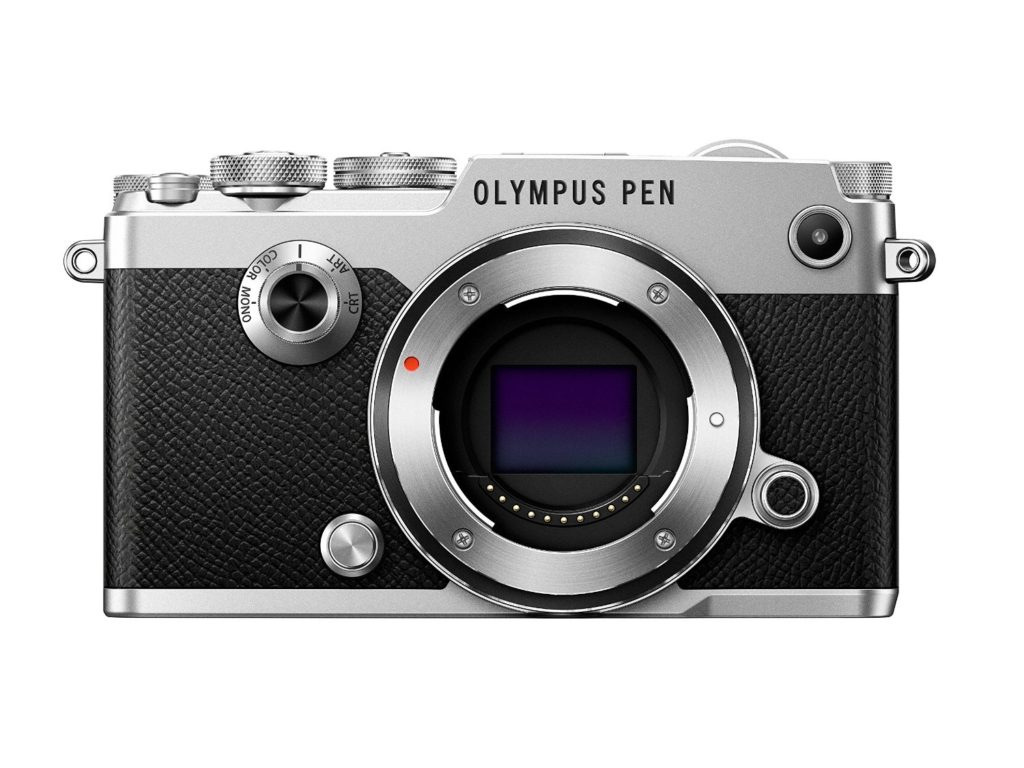 Mirrorless systems lack a phase detection sensor powered auto-focusing system. That is one of the prime reasons why early mirrorless systems were looked down upon by die-hard DSLR fans. All these cameras have contrast detect sensors which relied on repeated micro-adjustment of the focusing elements of a lens in order to detect the highest contrast (and therefore best sharpness).
Mirrorless systems have come a long way since the days when focus hunting was a major letdown, especially in low light situations. Though they still use the contrast detection AF method, performance has improved significantly. Especially when you are shooting set-pieces. i.e., single shot mode with predetermined focus point and metering. Things tend to go south when you begin shooting moving subjects.
Despite the presence of 81 contrast detection AF points that are well spread across the frame, continuous focusing isn't as snappy as you would come to expect on top of the line DSLRs.
But what I love using is the touch to focus feature. Just place your eye on the viewfinder and you would be able to cycle through the AF points just by swiping the touchscreen with your finger. That's convenient!
Additionally, if you look for more precise control you can use the touch to focus option of the Pen – F. Touch to focus is nothing new. We have been using it for years now. You can touch anywhere on the screen to focus on the area of the frame you want to. But with the Pen – F you have the ability to select the size of the focusing point. Four options are available. To complete the feature you also have a touch to shoot feature. When focus is locked you can tap on the screen to make an image. This feature is particularly suitable for making images of flowers, small items like jewelry and creepy crawlies. Have the camera set on tripod and you can take advantage of the touch features of the Pen – F to make sharp images.
Image Stabilization
We all know how imperative image stabilization is in the larger scheme of things. Without image stabilization you are pretty much confined to a tripod, especially when shooting at slow shutter speeds.
The Pen – F features a 5-axis body based image stabilization mechanism with auto pan detection. What? Let me elaborate. Image stabilization comes in two basic forms. One is lens based, and the other is body based. While Canon and Nikon systems are the greatest exponents of lens based image stabilization, Olympus and Panasonic integrates image stabilization in the camera body.
There are advantages and disadvantages to both system. I am not going to go deep into the A, B, C of image stabilization here. Just know this that body based image stabilization renders all compatible lenses stabilized by default.
Auto pan detection ensures that the camera can detect when you are panning and will not try to stabilize any movement that is horizontal to the subject.
Some Cool Features of the Pen – F
The Pen – F comes with a built-in intervalometer. You would be wondering what that does. The intervalometer can trigger your camera to make an exposure automatically after a set time-frame. How is that of any help? This is the tool you need to shoot time-lapses as well as hyper-lapsed. Hyper-lapses are a bit more complicated to manage. You cannot always set your camera on an intervalometer and shoot hyper-lapses. You need a dolly or a crane or some precise tool to move the camera as it shoots the stills.
Continuous Shooting Speed
One of the clear advantages of a mirrorless system is the lack of a flapping mirror (this the name). Apart from a relatively shake-free operation (DSLR systems do shake prodigiously because of the slapping mirror) the other major advantage is the significantly fast continuous shooting speed. The Pen – F can shoot at a speed of 10 fps at full resolution for a maximum of 39 frames in RAW format.
If you prefer to shoot in JPEG instead of RAW you would be able to shoot at a maximum of 45 frames in JPEG format at full resolution before the buffer overruns. Even full-frame DSLR systems don't come with this high continuous shooting speed. There are a number situations this fast continuous shooting speed can come in very handy. Your kids playing in the yard, your pet, a school sporting event, an athletics meet and so on.
There is a catch though and that is the limitation that the Pen – F has in terms of auto-focusing. With full auto-focusing the continuous shooting speed drops to 5 fps only.
We live in the era of Instagram and Twitter and Facebook. We live in the era of filters and weird effects. Call me old-fashioned or whatever, I am not a huge fan of these overcooked artsy filters. But hey, this review is not about me but about the Pen – F. And there are people around the globe who absolutely dig these features on a camera. The Pen – F comes with 28 of these art filters. From the vanilla Soft Focus, to the overdone Cross Process II or the more traditional 'Sepia'; you have plenty of choices to convert your images into before you decide to share them with the rest of the world.
What I love, however, are the monochrome presets. These basically mimic the film look by using different color filter and therefore change the tones in the monochrome images. Consequently the contrast of the images are affected as well.
The HDR mode is no longer a myth. With smart plugins and bracketed exposures using a tripod anyone can produce these. But built-in modes can save the hassle and produce instant results. A lot of camera systems have this feature. The Pen – F is one of them. There are two HDR modes. The first one is believable and the second mode is too overcooked for my liking.
Build Quality
We started this review raving about the build quality of film cameras. Any one of them will stand out like the hefty built American cars of the 1950s and 60's in a modern deluge of fast, swanky but comparatively flimsy built vehicles. The Pen – F does exactly the same, along with a few other of its competitors. There is no denying the fact that the Pen – F is a solidly built camera.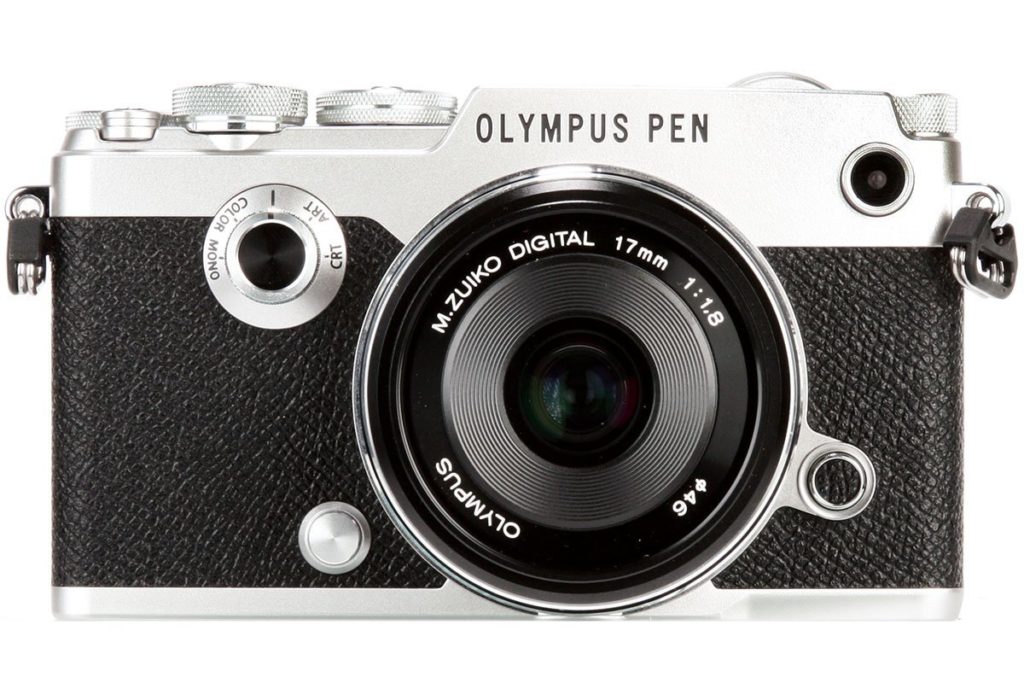 Conclusion
In many ways the Pen – F is a great camera. Personally, I would prefer to use it for street photos and anything candid. I particularly like the silver / black model, which is less shiny and therefore attracts less attention when I am working. The five-axis body based image stabilization is also very handy as you would be shooting hand-held most of the times.
With most of its controls body based I can keep my eye on the viewfinder and still make exposure adjustments just by turning the dials or pressing the buttons. The excellent build quality is a boon too as it is pretty much an all-weather camera that you can carry with you anywhere you go.
Finally with a decent video capability, the Pen – F does come across as a good investment. If you already own a DSLR you may want to skip this. But if you are graduating from a point & shoot the Pen – F combines the best of two worlds.
You can get it on Amazon here.