Gardens by the Bay is an unique photo location in Singapore. No matter how many times I visit, there is always another good photo to be had. Here are some of my favorite viewpoints that offer great, "instagrammable" photo-opportunities!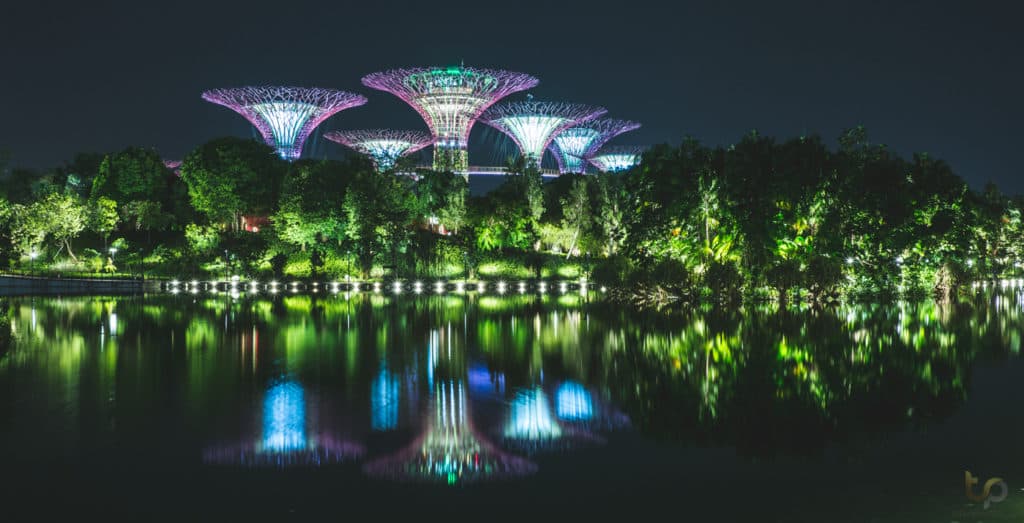 Behind Marina Bay Sands, you will find a waterfront wooden pathway that has a couple of incredible viewpoints of the forest.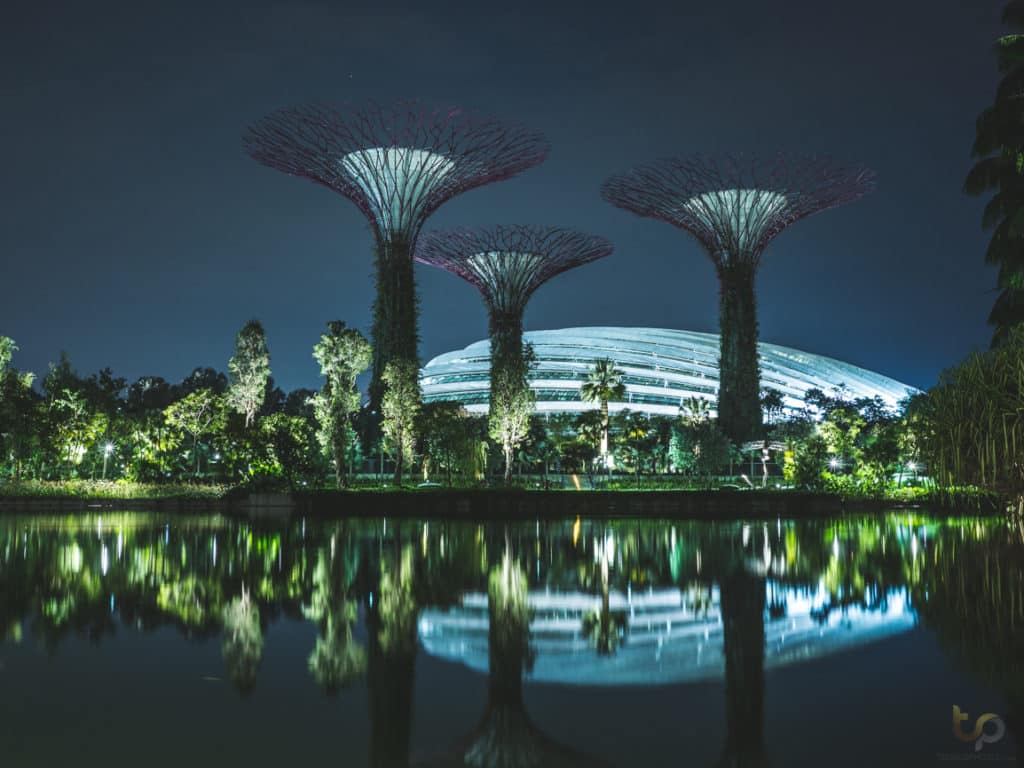 The sun will rise before the dome – for the best light, get there before 7am!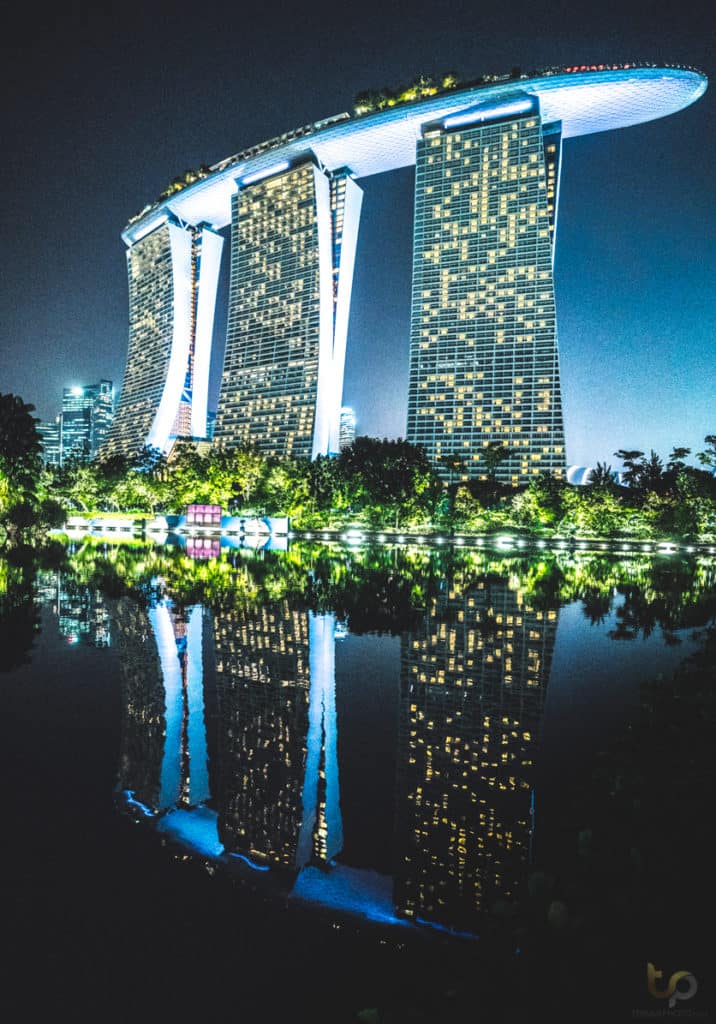 Walking on the other side of the wooden pathway, you'll have a chance to capture the MBS hotel and it's reflection. Sunset will be behind the hotel. This is an often-reposted viewpoint that will have a good chance of going viral. Above example is to the side a bit, as I wanted to be slightly different. And to be honest, I can't find my old hard drive with the better photo at the moment!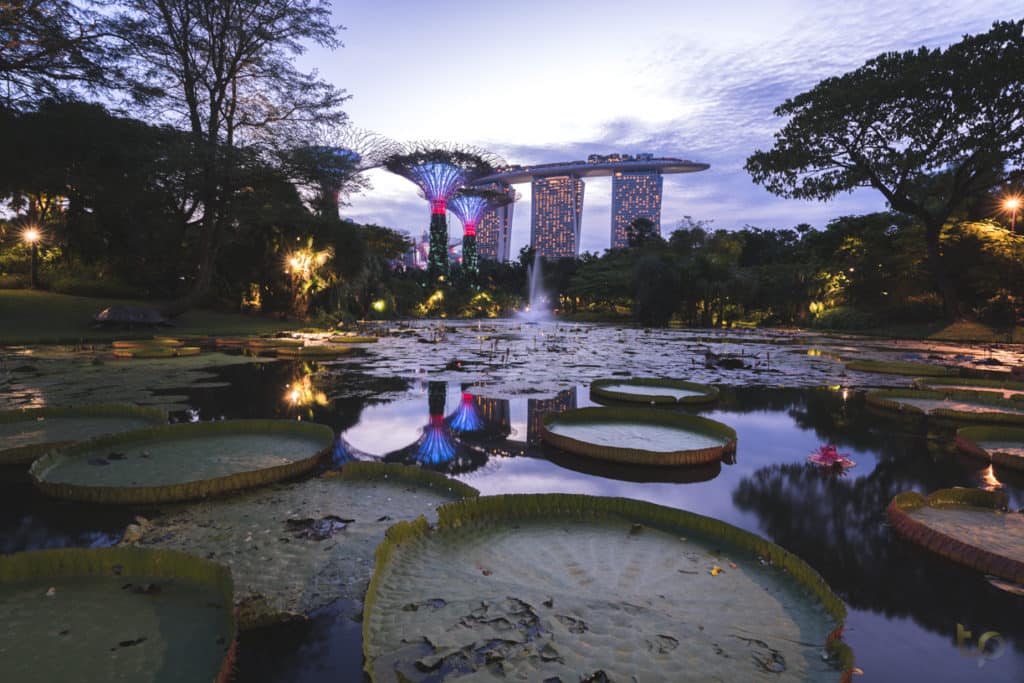 Close to a sign that says "Children's Gardens by the Bay", you'll find this photogenic Lily Pond. I'm still chasing an ideal sunset here though, after several attempts it never quite has worked out for me. Yet.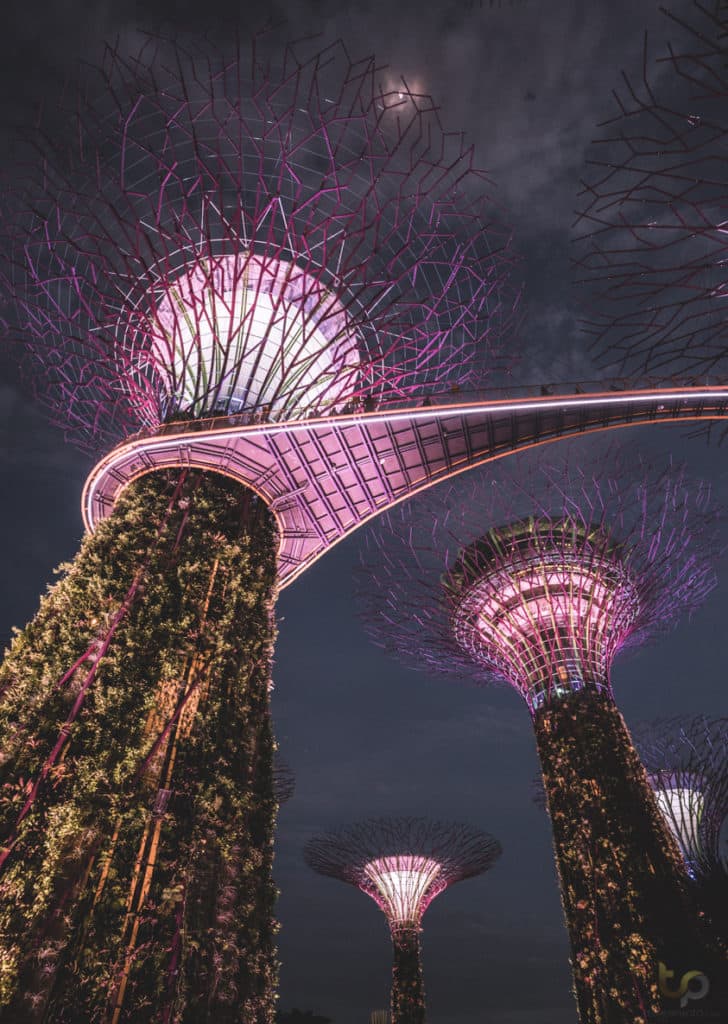 The main garden area has endless photo opportunities. Bring a wide lens and get creative!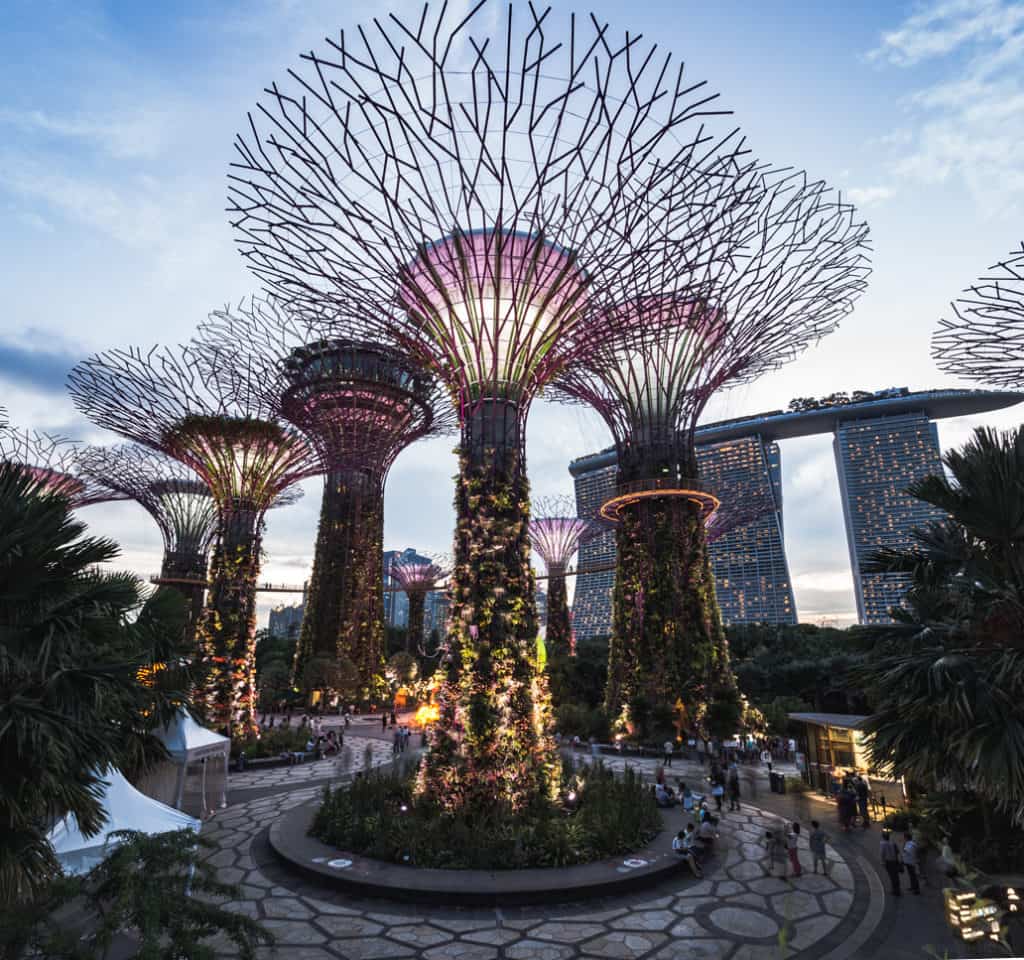 My favorite spot to catch the sunset and lightshow is on the balcony level, above the bathrooms and restaurants. Seems most tourists can't find this place, although it's not extremely hidden.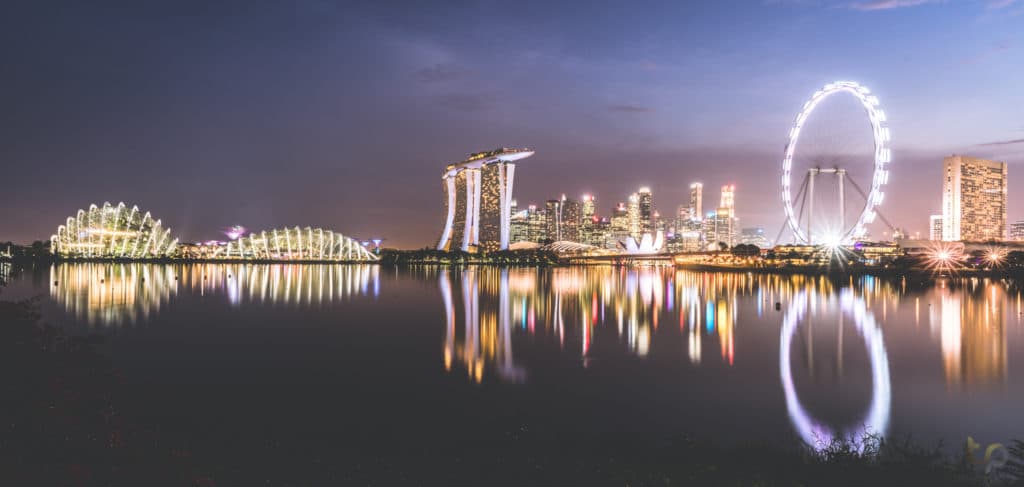 The East side of Gardens by the Bay is a bit further away from the main garden, but offers postcard views of the Singapore skyline and flower domes. Bring a tall tripod, as there is quite a bit of grass and plants on the way. In order to get here, you have to walk across the bridge from Marina Barrage. Or take an Uber. It takes about 30-45 minutes of walking from Bayfront MRT, so be prapared!
Best photo locations in Singapore
If you're looking for places to take photos in Singapore in general, see this short video I made: