I recently upgraded my MFT setup from the Olympus em-10 and replaced it with the Panasonic GX8. In this review, I will talk about the reasons I decided to make the switch as well as the first impressions of using this new camera for about a week now.
Why Panasonic GX8?
I like micro four-thirds as a second body mainly due to their small size. Especially when mounted with longer lenses. The small size makes photo walks and travel a lot easier, you won't be so exhausted from lugging around heavy gear and can therefore shoot more. The drawback is often resolution and low-light performance, which is why I also own the A7R ii as my main camera for more serious work.
The reasons I decided to upgrade from the em-10 can be provided in 3 different main categories; weather-sealing, video work and a better sensor.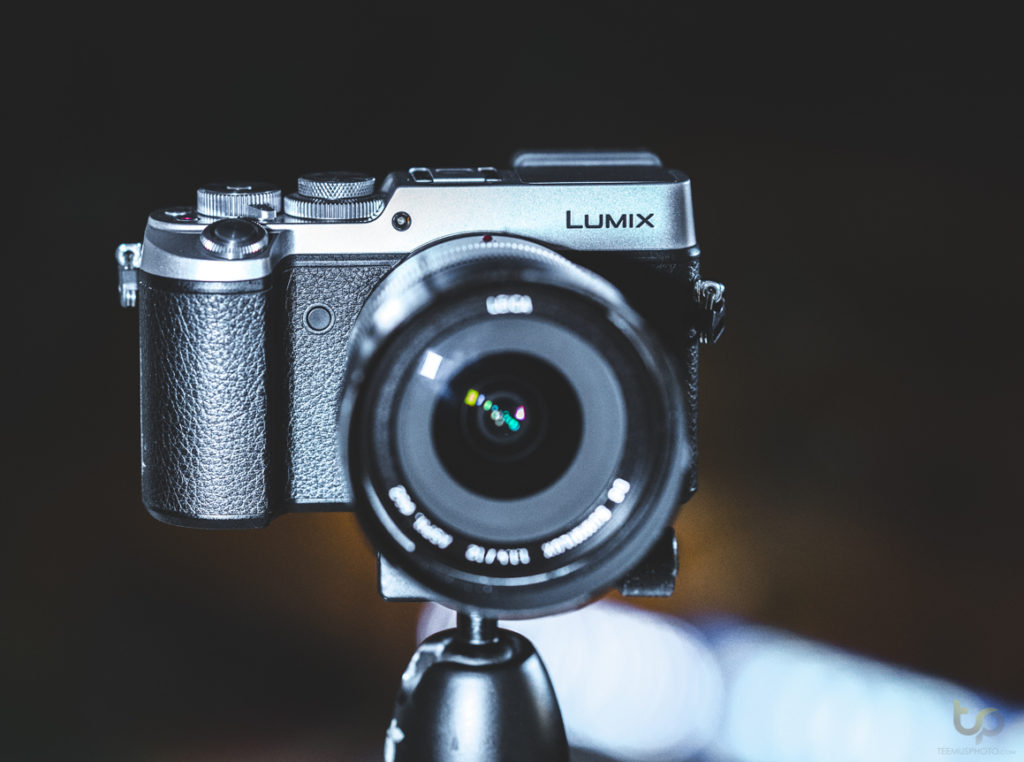 Weather-sealing
I broke the viewfinder on my Olympus em-10 while trying to take photos of lightning. That was a reminder that maybe I should invest in a waterproof, weather-sealed body. The GX8 ticks that box, and has already been through at least two sessions in the rain without any issues.
GX8 Video Capabilities
For video in the MFT space, Panasonic bodies do a much better job than Olympus or Yi or any other manufacturer. It shoots 4k, although that is often a little overrated as a function. The real benefit is the actual video quality of Panasonic. It looks fantastic straight out of camera, the contrast and dynamic range is impressive.
Other than pure quality of the video output, the camera has clearly been made with amateur videographers and vloggers in mind. There is a 2.5mm microphone input, which is surprisingly rare in mirrorless cameras. The flip out screen makes composing shots and vlogging easier, as you can actually see the LCD when you're speaking to the camera. It also expands to the side, instead of on the top, meaning that when you do mount a mic on this camera, you're still able to use the flip out screen without it being blocked. Bra-vo.
20MP Sensor
This camera has a slightly bigger sensor, 20.3 Megapixels, up from the standard 16MP you see in many MFT cameras. Resolution is often sparse with this small sensor, so we welcome any increase in MP size. You get slightly better low light performance out of it as well. Worth the upgrade for me.
Other Features of the Panasonic GX8
The body has plenty of customizable buttons and dials. Perhaps too many, because I keep accidentally adjusting random settings when grabbing the camera, which can be quite annoying. Especially during the first week of using the camera, when I wasn't completely familiar with all the advanced functions of the camera, or even Panasonic's menu system. The good side of this is that they do seem useful once you figure out what's possible with this camera. But it's certainly the opposite of minimal, even if the design of the FN buttons are quite subtle.
One such feature is silent shooting, which can be useful for street photography when you don't want to attract too much attention. But when the sounds is on, the shutter sound is a very satisfying *CLICK*. An underrated function of a camera, but this one sounds so good it was worth mentioning. I couldn't even tell you what my Sony's shutter sounds like, but the Panasonic sounds damn nice that I instantly noticed it.
The 4k photo feature allows you to combine many shots into a higher resolution photo. It could be useful for landscapes when you want absolute details and are planning of printing your shot, but I never found that necessary. I even made a big print of a 16mp shot taken with my Olympus, and even then the quality was fine. So you'll need to be creating billboards for this to be particularly useful.
The built-in timelapse app works well, although I found it confusing to stop shooting in the middle of a sequence if I wanted to move. Maybe I'm being stupid. Regardless, the results were great and I also like the way that Panasonic groups each sequence in the preview, meaning that you won't have to browse through 200 images incamera when previewing, if you do wish to skip over sequences.
The size of the camera is just about right for my needs, but I do feel it could be a bit smaller. I didn't realize how much bigger it is compared to the em-10. The tradeoff is better ergonomics and quality. But the size is almost the same as my A7R ii. The difference comes in lenses though, especially zooms. That's when the crop factor of MFTs is very useful. In the end, this is a semi-serious body designed for hobbyists and even professionals. I feel like they've achieved a good compromise in size, but if I wanted the lighest possible camera, I would go for the em-10 or even Panasonic GX850 instead.
It often comes with the usual slow mid-range zoom kit lens, 14-42mm. As you can probably guess, I'm gonna suggest you ditch the terrible kit lens and buy the body only. Or find a way to get rid of it – the kit lens has a value of roughly $150. It's not even a pancake!
Conclusion
I am happy with my upgrade after about a week of using this camera. I'm especially impressed with the video quality when paired together with my PanaLeica 12mm lens. This camera and lens combo has made me shoot a lot more with my micro four-thirds setup than before. I would recommend this as a great second body for enthusiasts, or a good amateur videography setup.
You can find the GX8 on Amazon here.
Also see