In this article, we'll cover some good choices of portrait lenses for Sony's E-mount (A7 & A9 camera series).
What makes a good portrait lens?
Before we get started, I want to briefly try to explain what makes a portrait lens good.
Usually, when we think "portrait", we think thin depth of field, meaning a lot of background blur or so called bokeh. This is achieved with a combination of a longer focal length and a fast F-stop. A longer focal length is also common for portraits because generally it makes people look more attractive. This is also why usually wide angle lenses make people look weird, especially close up, and should generally be avoided. In any case, below are some of my suggestions.
Sony FE 85mm f/1.8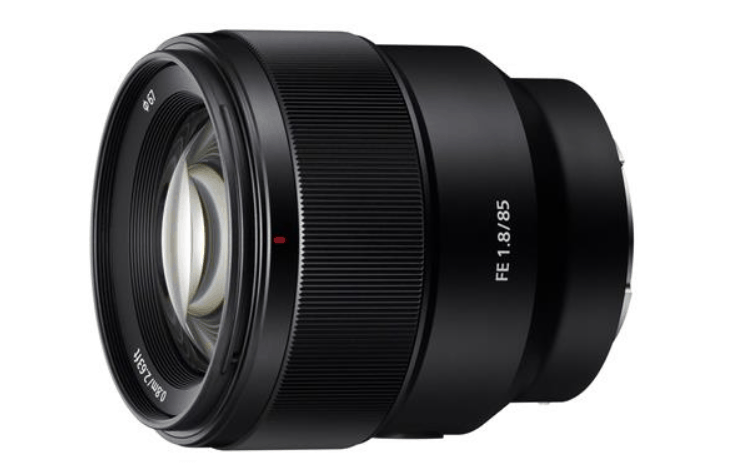 The 85mm is an extremely popular lens because the focal length is ideally suitable for portraits if you are using a full-frame camera. There are some oppositions to this lens as well. Some photographers prefer the slightly longer 105mm and some are known to use even the 135mm lens. But the 85mm is widely considered as the stepping stone into portrait photography for full-frame camera systems.
The Sony FE 85mm f/1.8 is designed for the Sony E-mount full-frame camera systems. The maximum that the lens aperture can open up to is f/1.8. That lets in an incredible amount of light. That's a clear 2 stops faster than a standard kit lens that opens up to a maximum aperture of f/3.5. Allowing you to make brighter images even in relatively low light situations.
Internal construction of the lens consists of 9 elements arranged in 8 groups including 1 Extra-low dispersion element a beautiful 9-blade circular aperture diaphragm that promises very nice bokeh for your portraits. Auto-focusing motor on the lens is a double linear AF motor which gives very nice, quiet auto-focusing performance in real world sense. An integrated AF/MF focusing switchover allows you to manually change the focusing mode for precise manual fine tuning of focus.
Sony FE 70 – 200mm f/2.8 GM OSS lens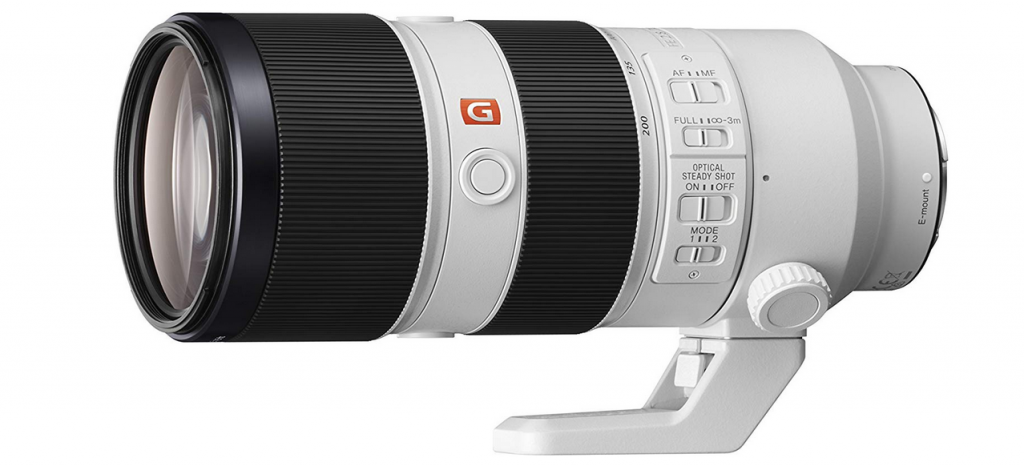 The Sony FE 70 – 200mm is a mid-range tele photo lens with a focal length range of 70 to 200mm. It pretty much covers the entire focal length range that you need for portraits. A good thing a about this lens is that it is f/2.8 all the way. That means, your images, from the same shoot, would have similar bokeh and no visual jerk due to changing maximum aperture. The minimum that this lens can stop down to is f/22.
The internal construction of this lens includes 1 XA (Extreme Aspherical) element and 2 aspherical elements. These take care of aberrations and distortions. Plus, there are 4 ED elements and 2 Super ED elements. On top of these the lens features NANO AR coating. This coating reduces reflections, ghosting and flares which has the potential of reducing color contrast and saturation. Fluorine coating has also been provided which ensures the lens' front element is smudge and dust resistant.
F/2.8 isn't the quickest around, but it does produce excellent subject separation from the background. This is the sort of effect that you need for portrait photography. The lens features OSS (Optical Steady Shot) which is Sony's version of image stabilization. Auto-focusing is powered by an advanced double linear and ring super-sonic wave motor mechanism. This system is very quiet and extremely accurate when in operation. The lens has handy body based controllers including a focus range delimiter and an AF/MF lever. There is also an OSS engage on/off lever as well as a mode selector lever.
Sony FE 85mm f/1.4 GM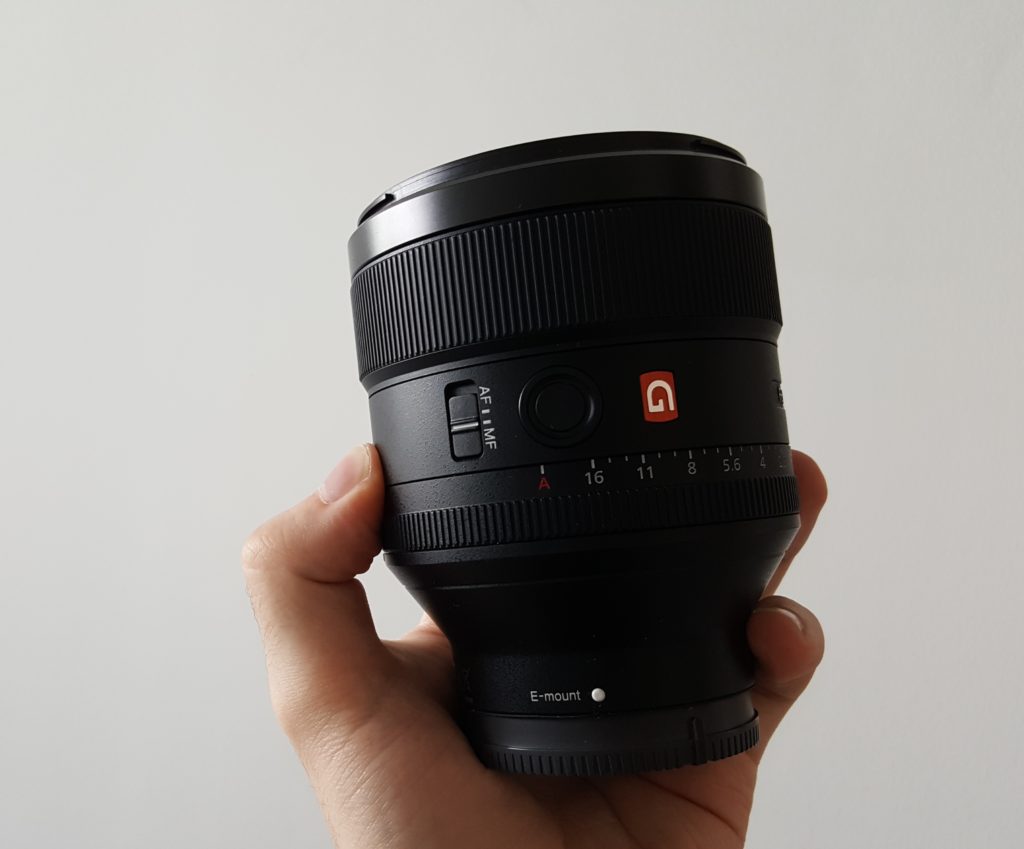 It's also one of my favorite street photography lenses
What is better than the Sony FE 85mm f/1.8? The Sony FE 85mm f/1.4 GM of course! (but it's also more expensive). With a maximum aperture that is 2/3rd stop wider (faster) the Sony FE 85mm f/1.4 GM is a fantastic lens that is designed for the full-frame Sony camera. Internal construction of the lens includes 1 XA (Extreme Aspherical) element and 3 ED (Extra Low Dispersion) elements. These take care of aberrations and distortions. Also included is a Nano AR coating. A NANO AR coating ensures that the images shot on the lens are not affected by flares and ghosting. This is particularly useful when shooting under the sun.
Aperture diaphragm is made up of 11 circular blades that produces a nice rounded boke for your portrait images. This is exactly what you need for subject separation for your portrait images.
Auto-focusing on the lens is powered by a Linear Super Sonic wave AF motor. These motors are fast when acquiring focus and their performance is quiet. The barrel of the lens comes with a handy focus hold button as well. An AF / MF lever allows for instantaneous switchover from auto to manual focusing. The lens also has one aperture ring and a focusing ring.
The external construction of the lens is dust and moisture resistant and that means it can be used in some degree in inclement weather without issues.
Sony FE 70-200mm f/4 G OSS Lens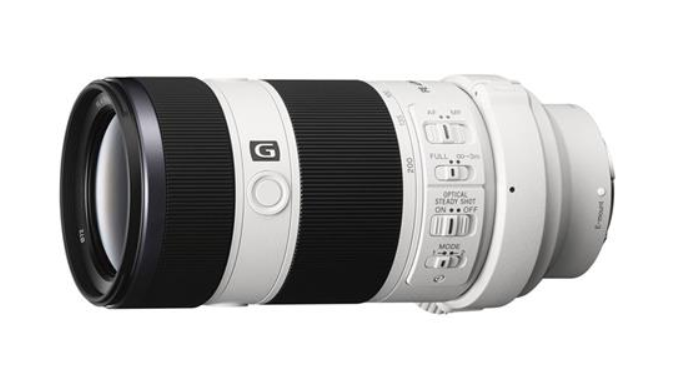 This lens is a stop slower than the Sony FE 70-200mm f/2.8 G OSS that we just read about above. But apart from the one stop slower aperture, the lens has everything else that the f/2.8 lens above has. It's also about $1000 cheaper. The Sony FE 70-200mm f/4 G OSS is designed for the full-frame Sony e-mount cameras.
Internal construction of the lens includes 2 Extra Low Dispersion elements and 1 Super Extra Low Dispersion element. It also includes 2 Advanced Aspherical elements and 1 aspherical as well. Together, these elements take care of distortions and aberrations. On top of it the lens also has a NANO AR coating. This prevents the lens from getting affected by flares and ghosting. Resultantly, the images produces by this lens are more saturated.
Externally, the lens has a number of annual controls. This includes 3 focus hold buttons and 1 focus range limiter button. The focus range delimiter limits the focus hunting range, which ensures faster focus lock in demanding sitautions.
Auto-focusing on the lens is powered by a dual-linear auto-focusing motor. This AF motor is quieter and more accurate compared to other lenses. The lens has internal focusing elements. That evidently means that when you focus, there is no expansion or contraction of the barrel length.
Optical Steady Shot (OSS) is provided in the lens. OSS allows for slower shutter speed even in poor light and when hand-holding the camera. The lens comes with weather resistant properties which extends its abilities to shoot even in bad weather.
Zeiss Batis 85mm f/1.8 Lens for Sony E mount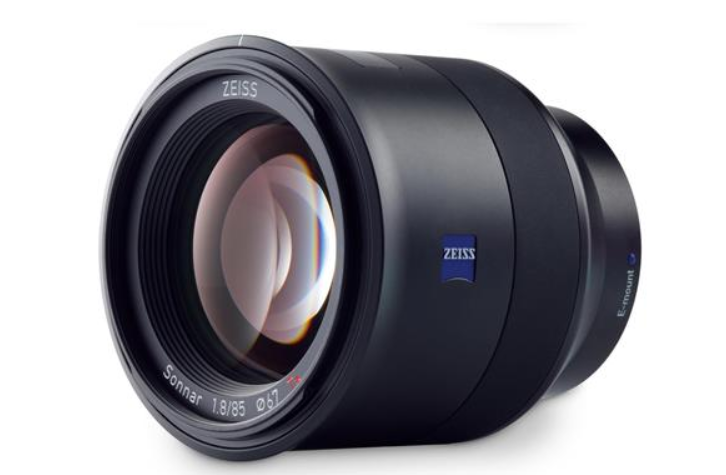 The Zeiss Batis 85mm f/1.8 is designed for the Sony E mount camera system. This is an optically excellent lens designed for portraitures mainly. The fast f/1.8 aperture works excellent well for the purpose of letting in a lot of light; and that too even in low lighting situations. This is an excellent lens that comes with good weather sealing as well.
The internal construction of the lens features a Sonnar design. The total number of elements on the lens is 11 arranged in a total of 8 groups. The lens features a floating elemental design that ensures that each element can move independent of each other. It has the advantage of better distortion and aberration suppression.
The front of lens comes with Zeiss T* coating. This coating prevents the lens from flares and ghosting and in the process produce clearer and more saturated colors. Optical Image Stabilization on the lens allows a slower than normal shutter speed in situations where low ambient light means most kit lenses find it difficult to shoot a good exposure. Finally, the linear auto-focusing motor ensures a smooth auto-focus performance.
Other options
This is just an introductory article to give you suggestions for your first or second portrait lens. But there are plenty of other options, especially if you include vintage lenses in the mix. The Sony system is great, because just with an adapter, you can use almost any film-era lens, and for quite cheap as well. In terms of sharpness, of course you won't get near modern lenses, but what they lack in that they add in character. You will only be limited to manual focus however.
Used lenses may also be an option if you are looking to save money. For a reputable online vendor that has a collection of vintage and used lenses, I suggest Adorama. There are likely to also be many physical stores around you if you live in a major city.