'Street' has slowly grown to become my favorite form of photography. I feel like street photography is the purest form of photography in the sense that there is minimal planning, at least for me. Go to a location with your camera, wander around, and shoot what catches your eye. I used to think of street photography as some sort of weird artform of taking portraits of strangers, but once I realized there was more to it, I've grown to love it.
For some reason, there aren't that many street photographers in Singapore. Or if there are, they must be hiding – please let me know if you know any good ones! Maybe the streets here aren't as photogenic as those of Tokyo, but there is still plenty to shoot – not just MBS, but streets too. Not that there is anything wrong with shooting the cityscapes of Singapore – they are spectacular.
Anyway, without further rambling, here are some noteworthy shots from the past 2 months in Singapore.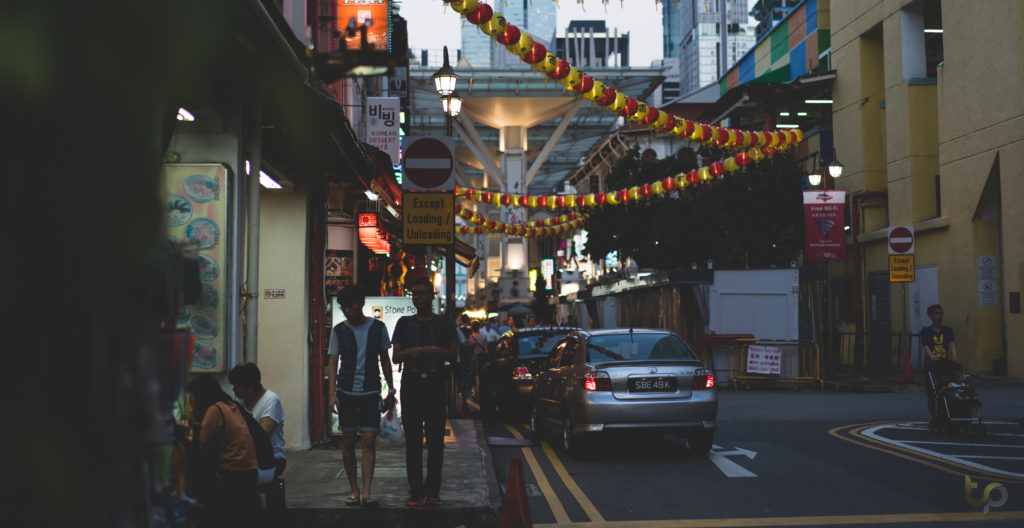 Chinatown seems like well-suited area for street photography in Singapore.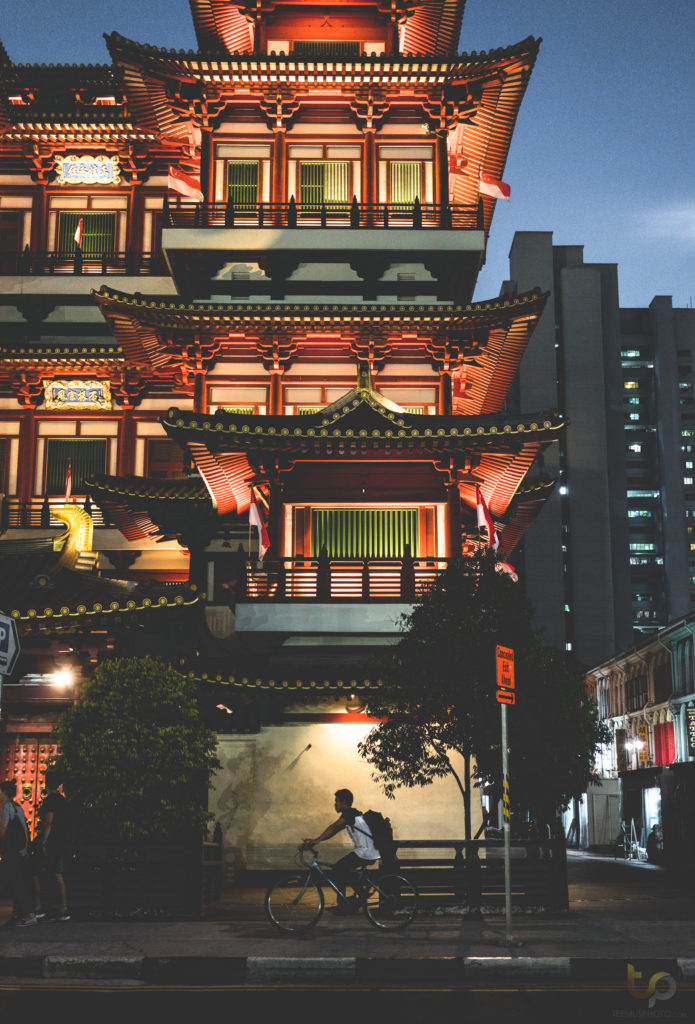 Glad I waited for that bike.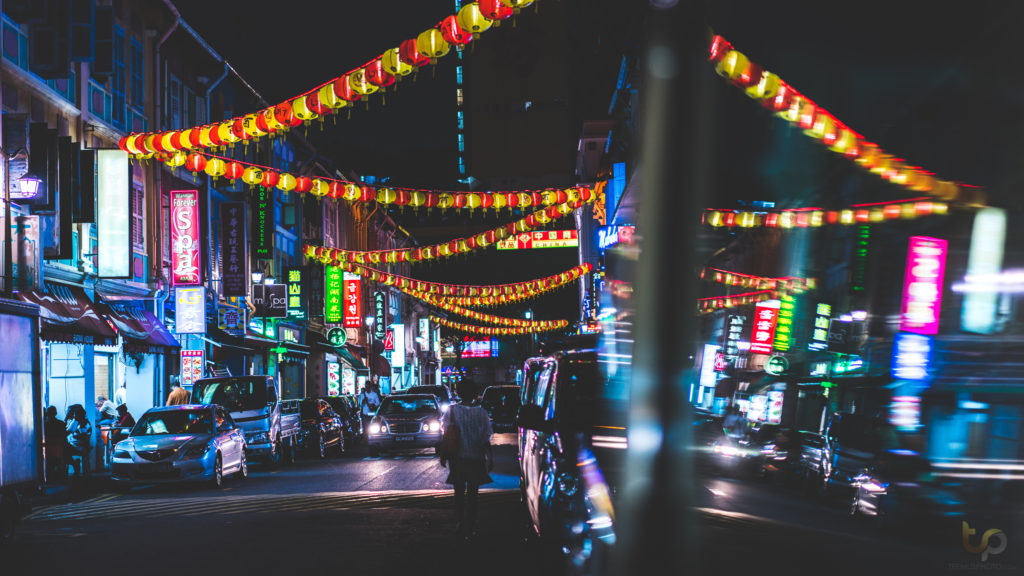 Reflections always make shots better.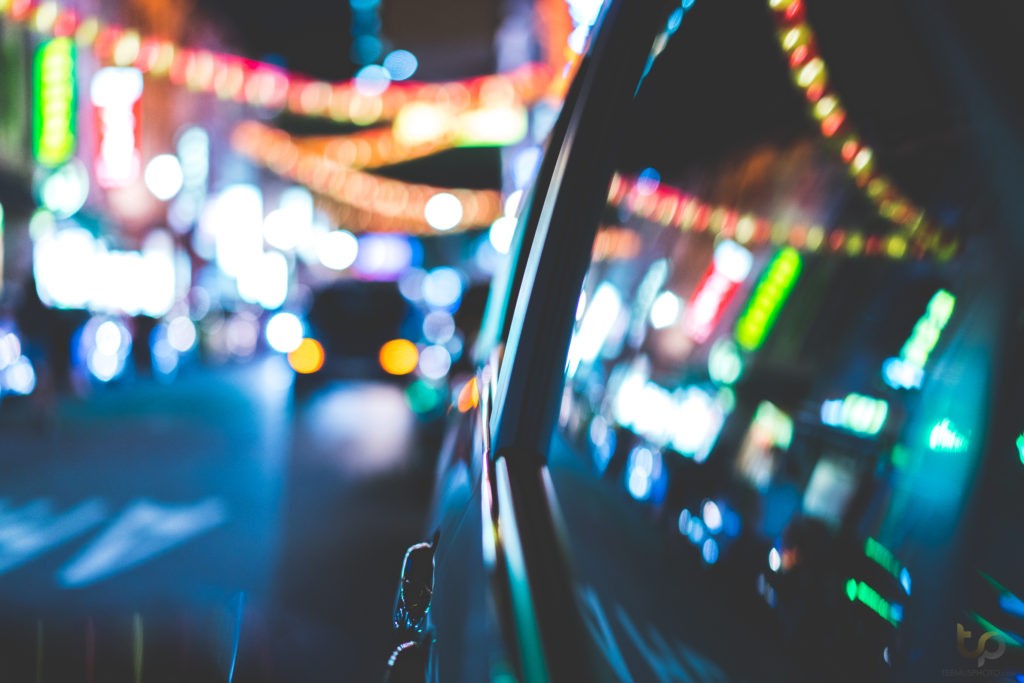 The owner of this car questioned me for taking this shot. "WHY ARE YOU TAKING A PHOTO OF MY CAR?!". Once I showed him the shot, his tone changed from angry to impressed! Although personally I this shot doesn't impress me as much as it did Uncle, it will always remind me of that moment.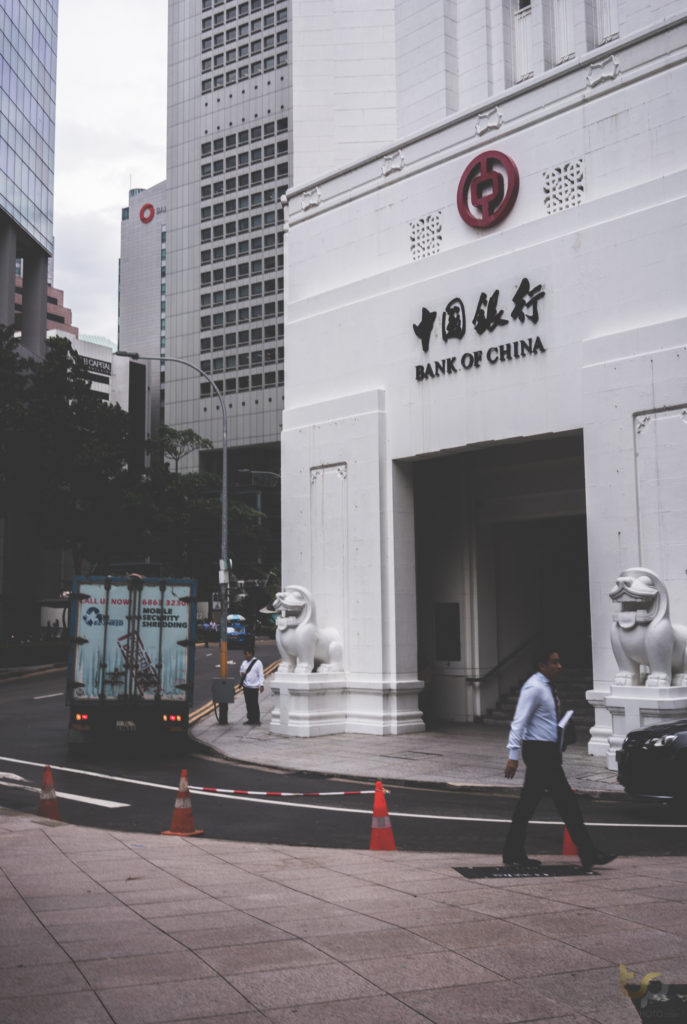 One of my first days back, I went out on a random day at around 2pm. The light was bland, as was the weather, but I was just happy to be in a walkable city for a change, quite a contrast from spending so much time in Dubai in that sense.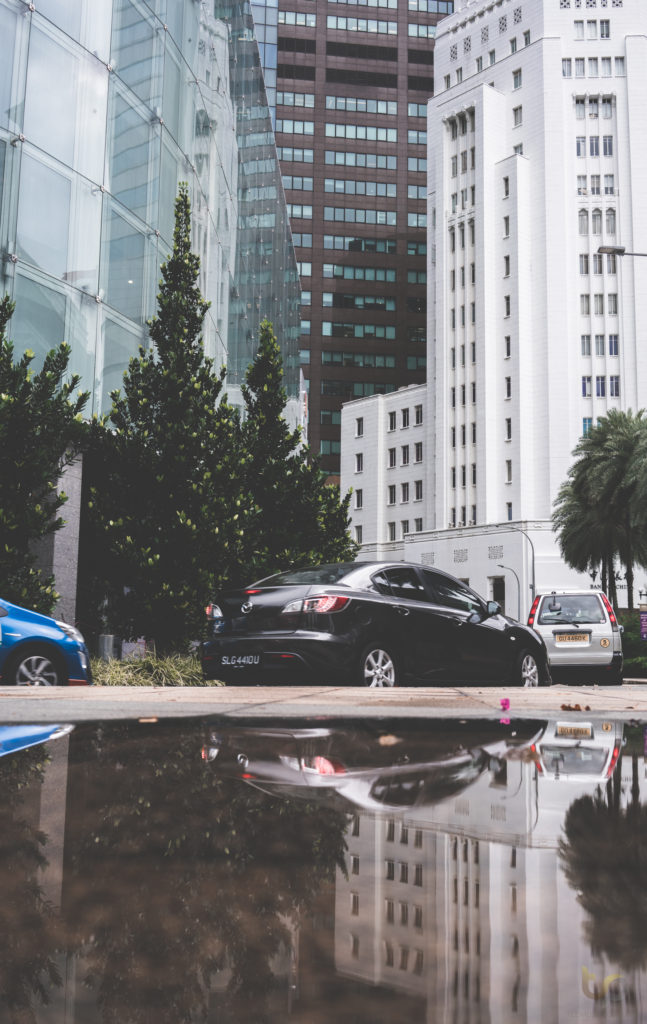 I went for a desaturated, gloomy edit.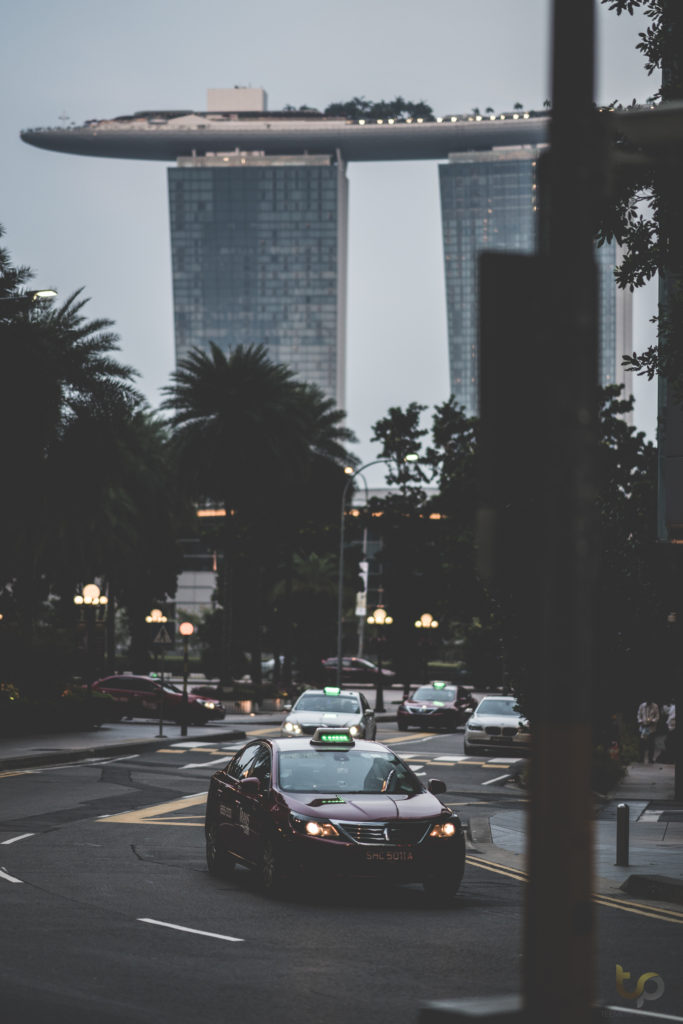 Just when I said there is more to Singapore than MBS…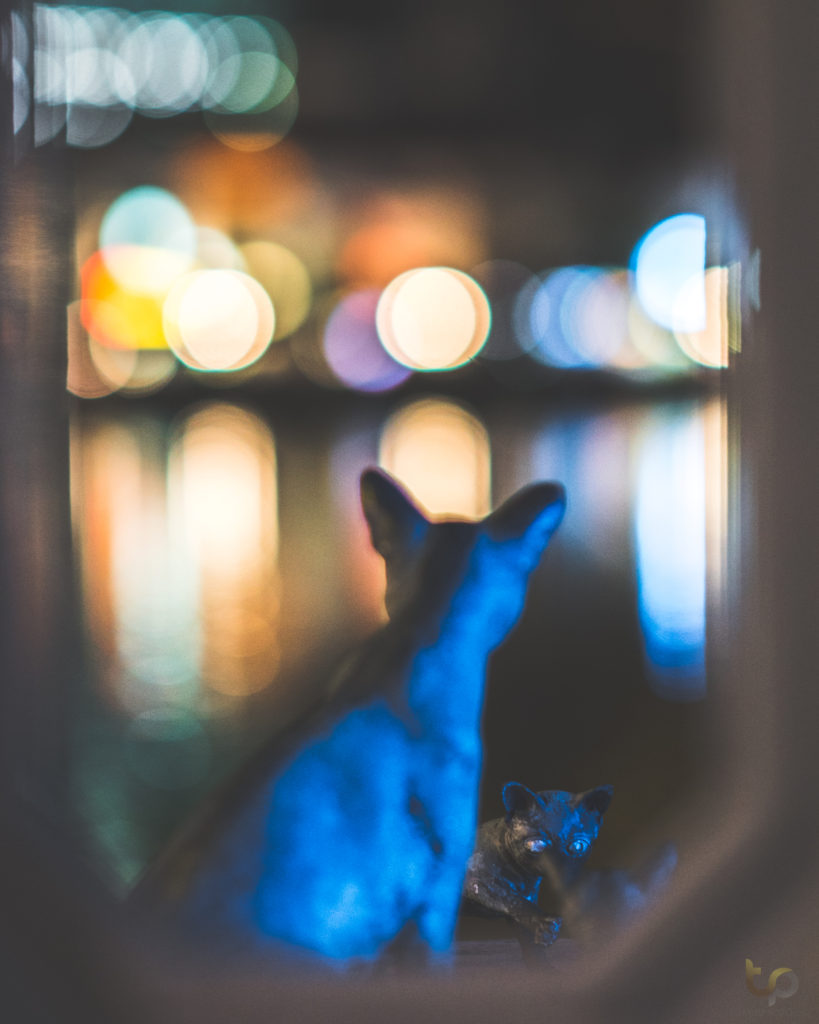 Cat statues along Singapore River. Although I maybe should have used around f2.5-3 instead of wide-open, to get the big cat in focus as well.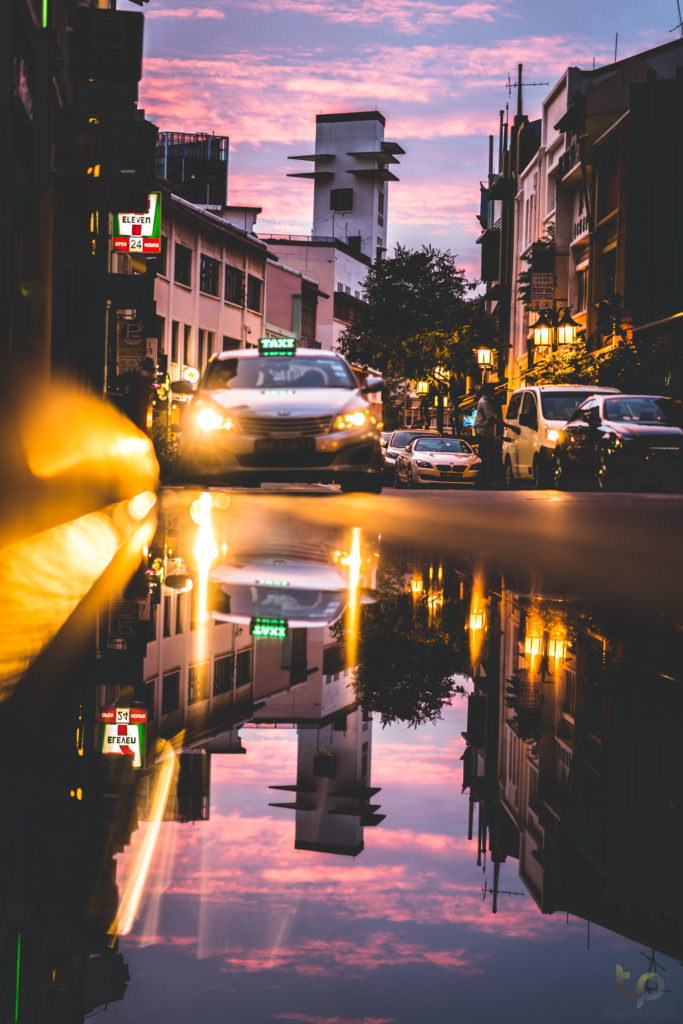 Sunset in a puddle during national day 2017. 85mm.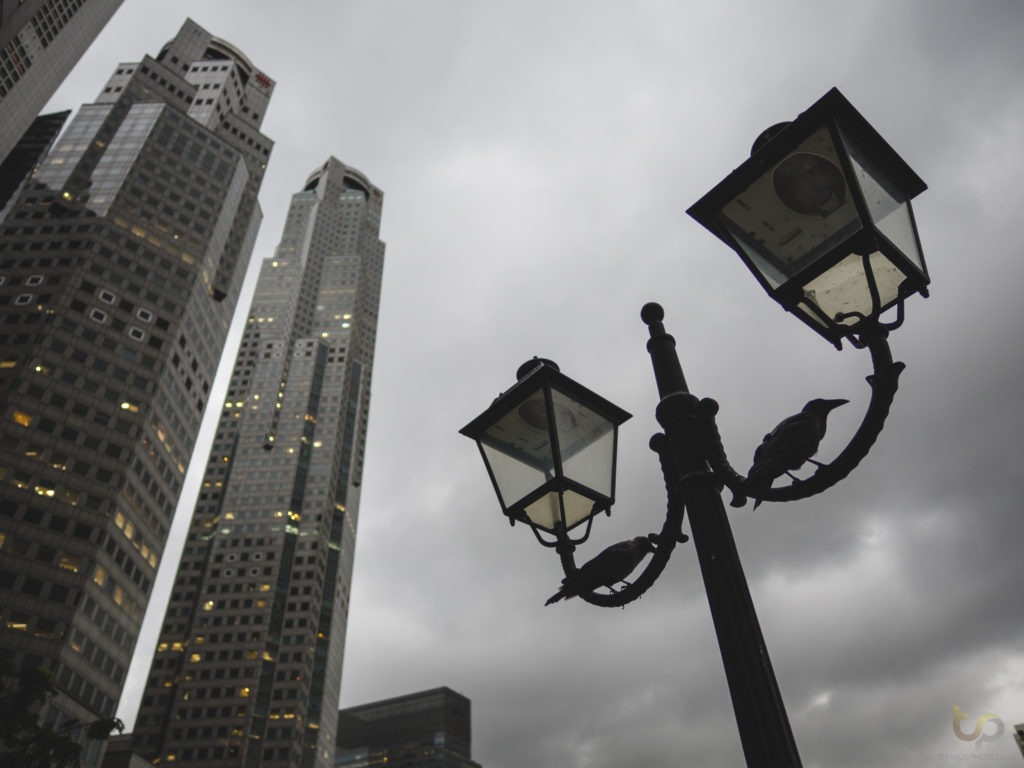 Crows along the river during a particularly gloomy morning. Sometimes they will chase people.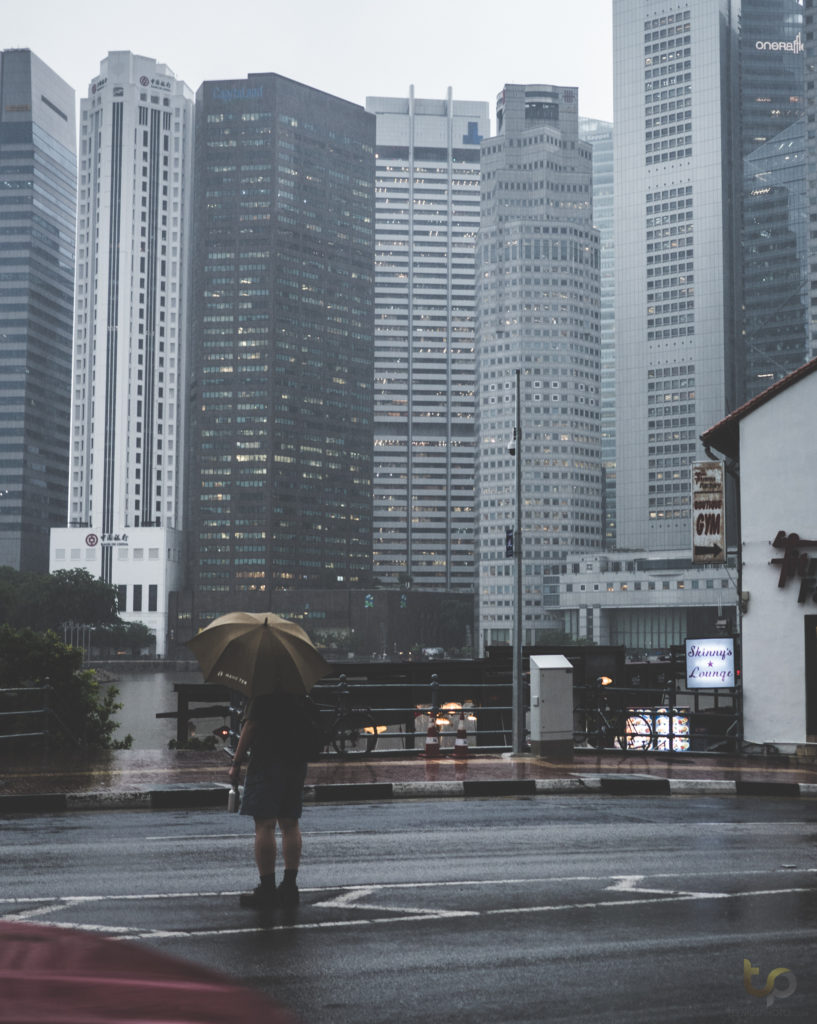 Studies show umbrellas and rain make any scene 75% cooler.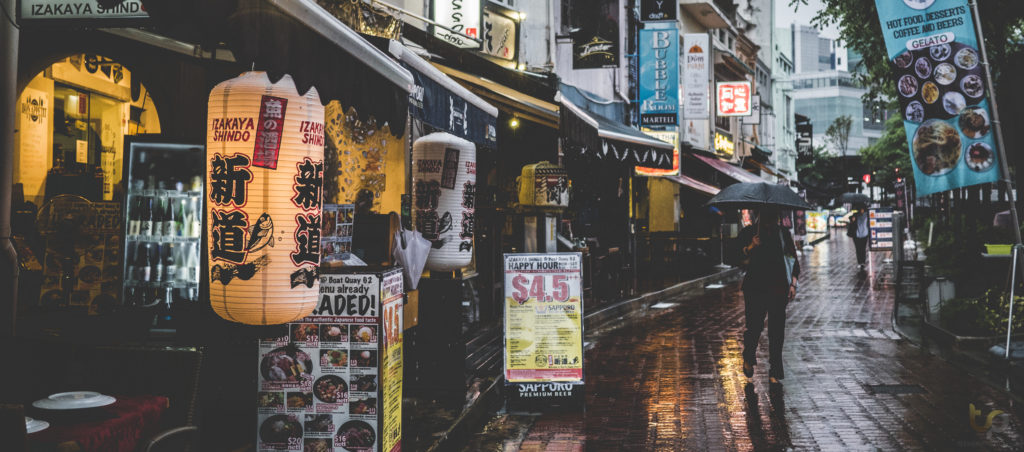 I really do prefer rainy days for street photos. On this day it rained the whole day and I must have walked around 15km while shooting. Just me and the camera. It was very relaxing and one of my favorite days of the whole trip.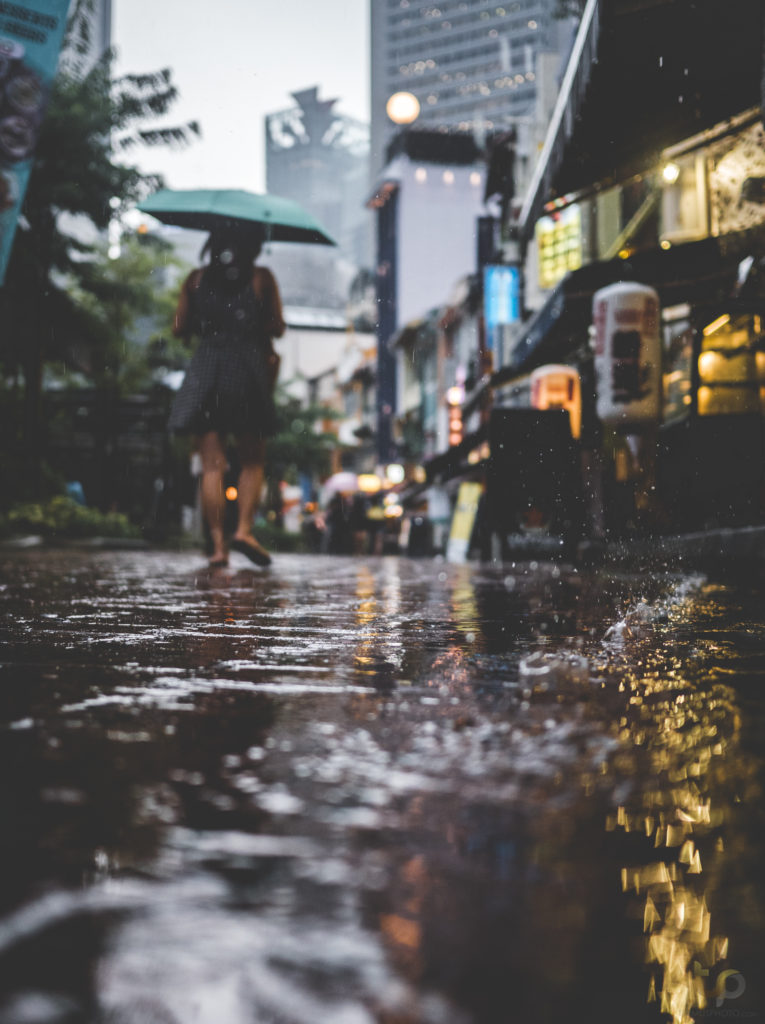 Glad I got that weather-sealed GX8 before this day 🙂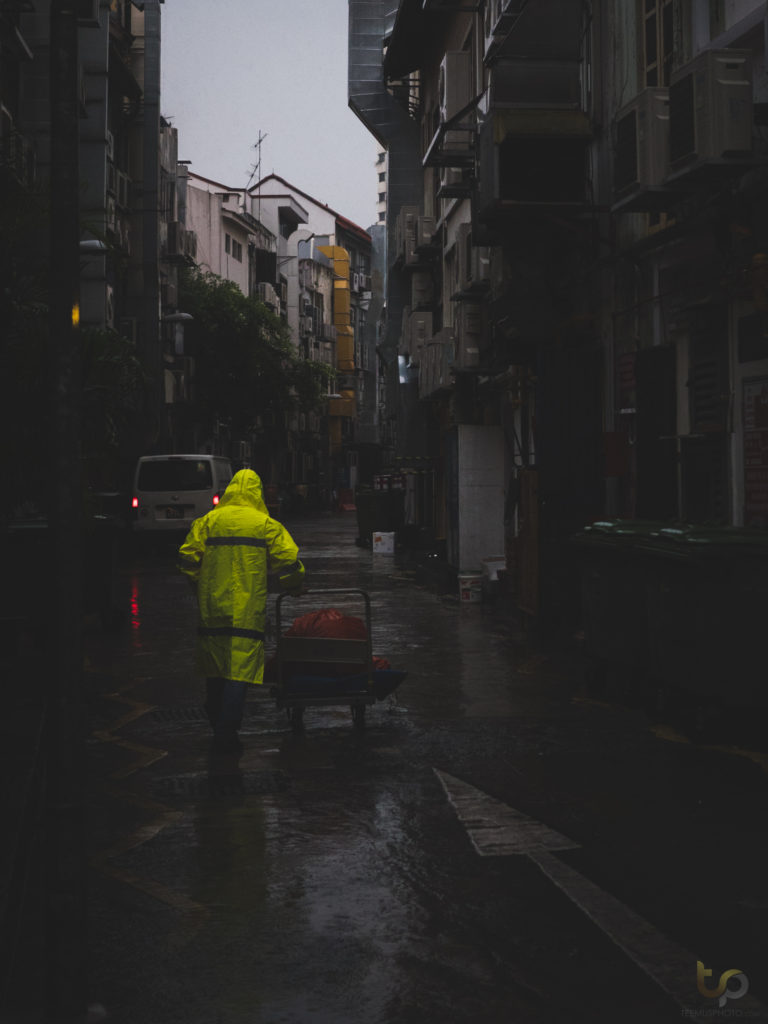 Sometimes a leading line can be a literal arrow.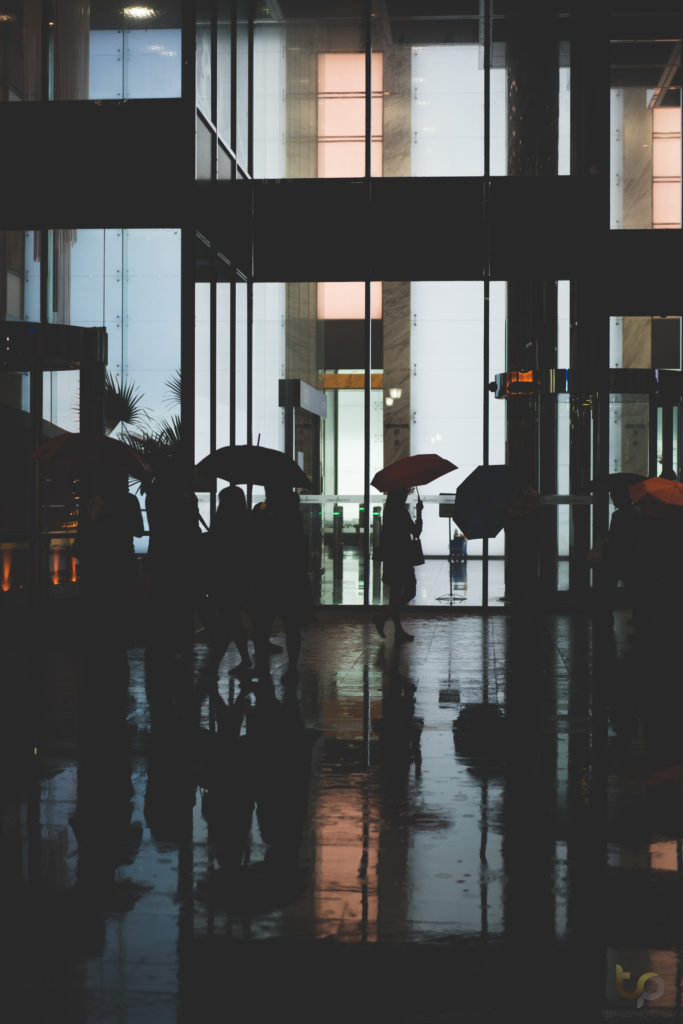 Wandered into Raffle's Place as well.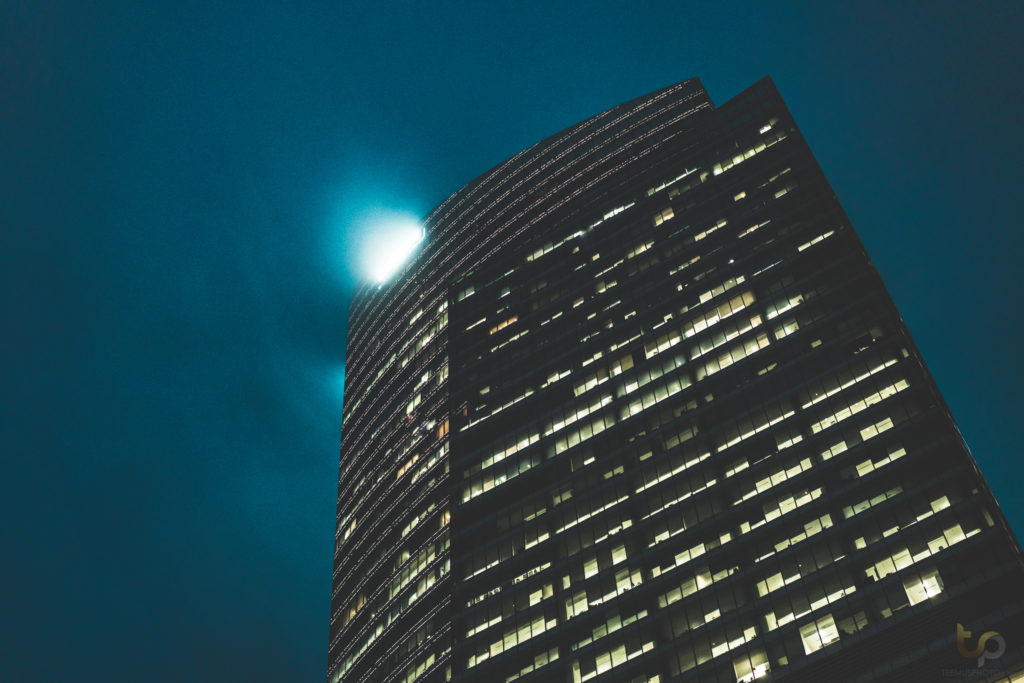 This skyscraper looked damn cool in the downpour as well.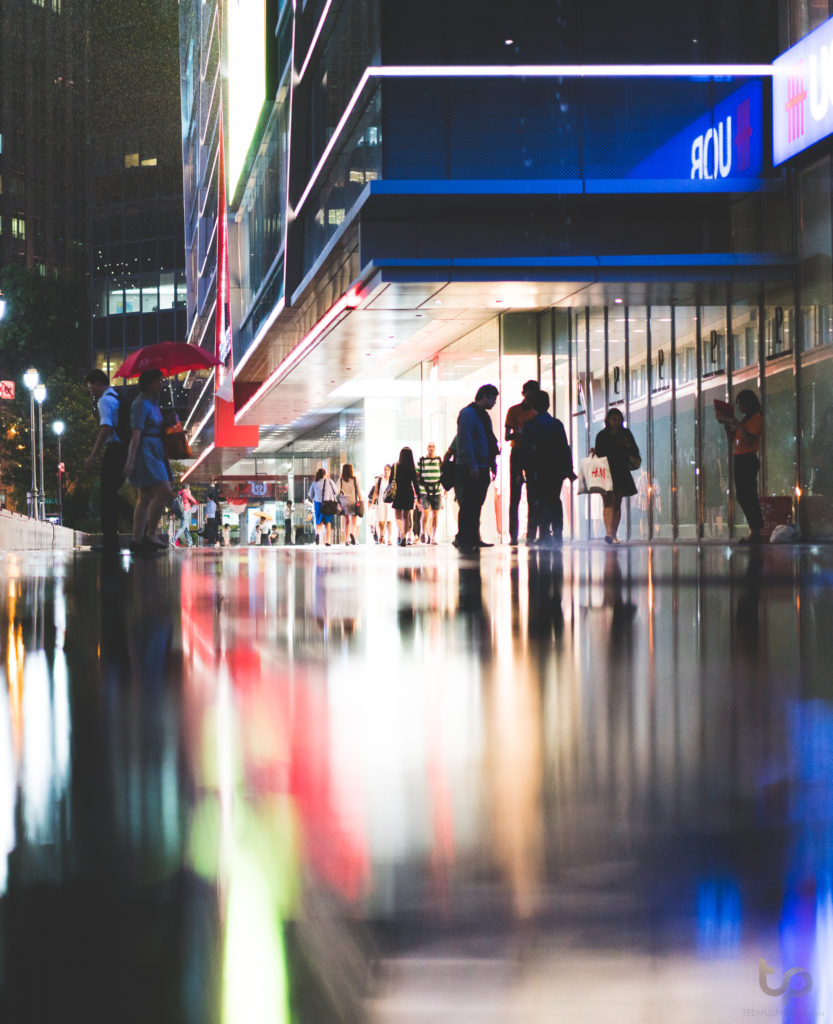 Silhouettes.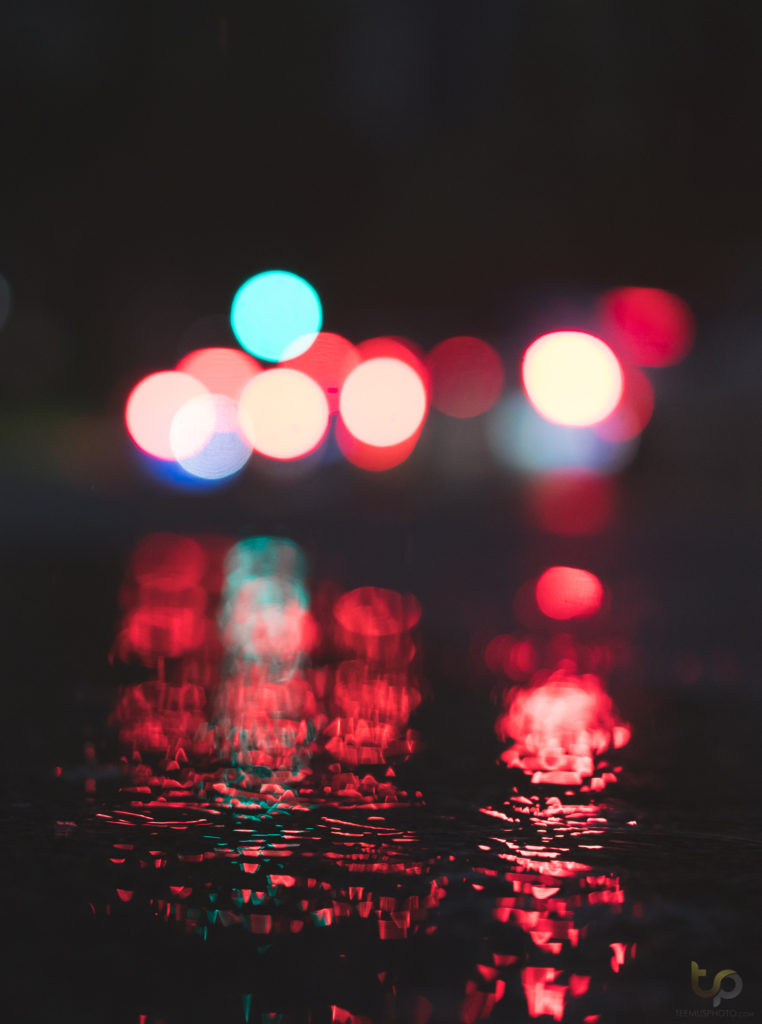 Abstract, but once again only possible because of rain !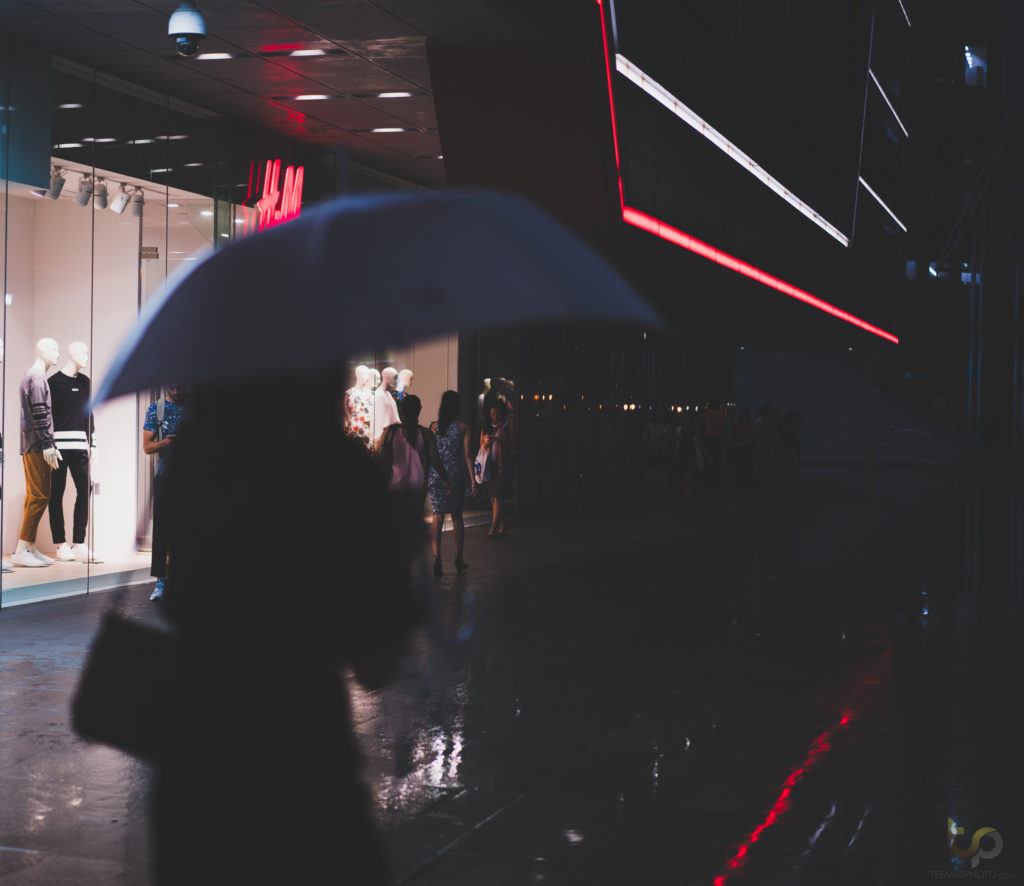 We're living in a cyberpunk reality.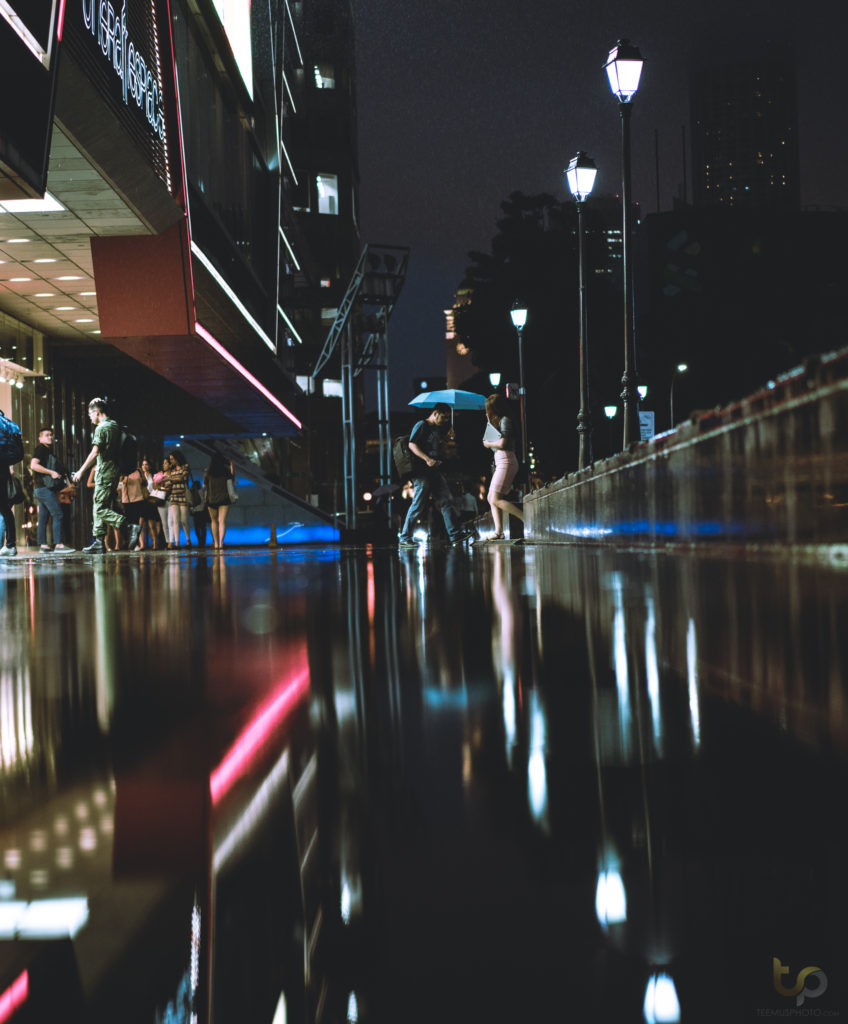 That's all for now. Thanks for reading, do leave a comment if you have something to say!
Ps. If you're looking for locations to shoot photos in Singapore in general, here is a relevant video: