This is a video I made in order to document what was left of the neon signs during mid-2018.
The neon signs have been slowly disappearing for a while now, but the final nail in the coffin happened only recently, when the government decided it was time to remove most of them – especially the ones hanging over streets. Some say the reason is that the government is afraid the signs will fall down, so they are citing them not meeting protocol and are ordering them to be taken down. Another theory is that the chinese government is influencing this decision, in an attempt to slowly destroy the local culture in order to make it easier to integrate Hong Kong as a part of China in the future.
Even if this wasn't the case, neon signs are not as energy-efficient as LED signs, and their reputation has changed from signs of prosperity to signs of somewhat seedy indicators.
But I'm not really here to explain why it's happening. I just wanted to do my part in documenting the scenes while I still had a chance – although I wish I'd begun earlier. The first time I visited Hong Kong was in 2014, but at that time I knew nothing about photography. I only started to seriously shoot in 2016-2017.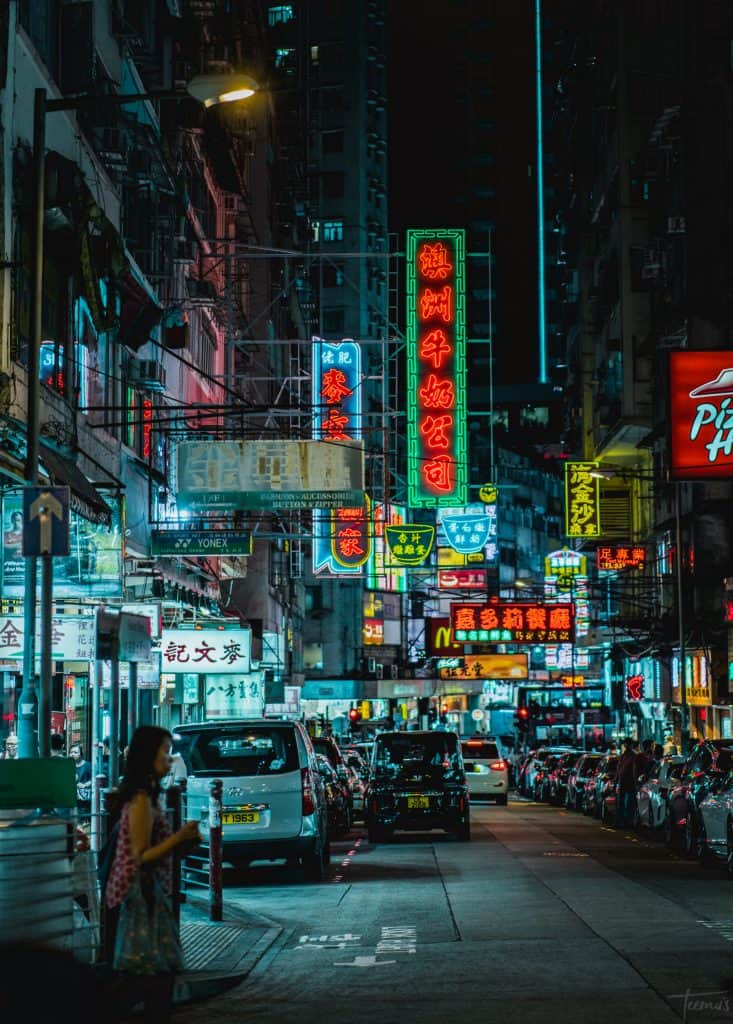 Unfortunately even during my 2017 trip I didn't really focus on the neon signs yet, so I only have very few usable shots from that time. This is the famous pizza hut restaurant street photographed in 2017. Me and my non-chinese friends call it that, because we can't read anything else.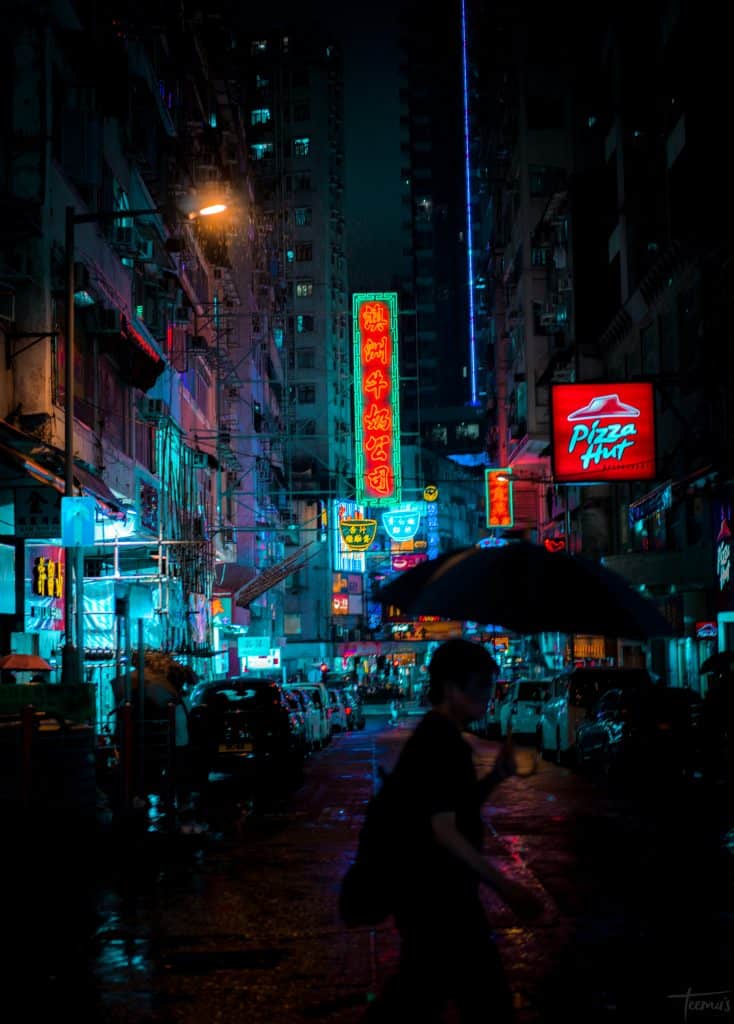 In mid-2018, you can already see that one sign is gone. And as of the time of writing of this post, the sign we see in this picture has also been taken down already.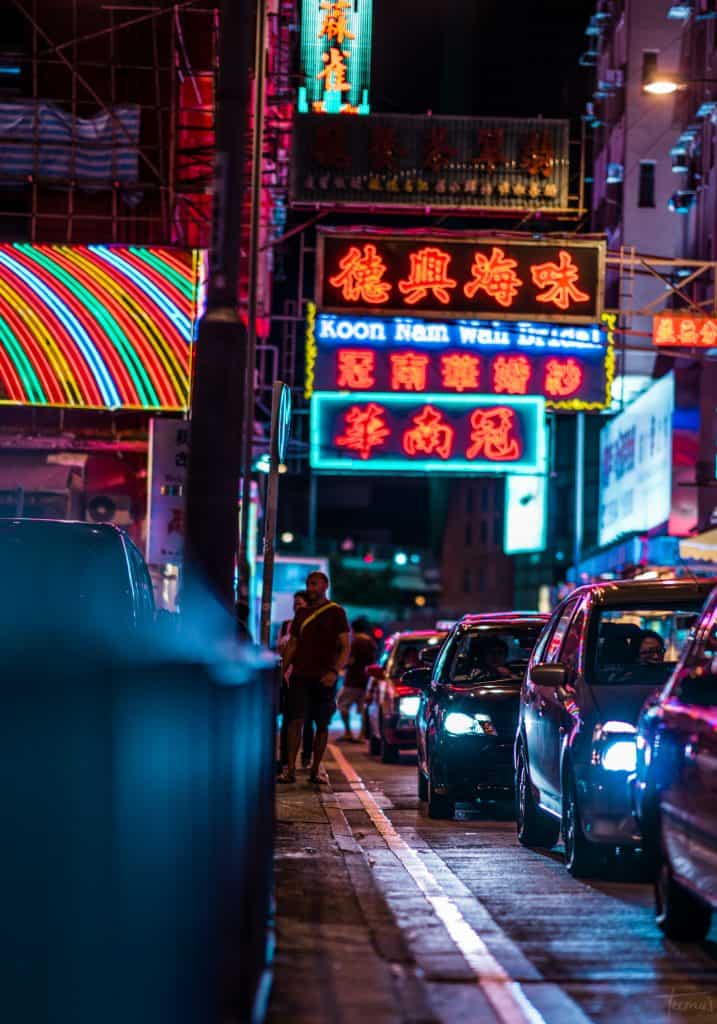 The Koon Nam Wah Bridal neon group was one of the most famous spots, here's an out of focus pic in 2017. (I was focusing on street action as opposed to the signs, because we only miss things once they're gone).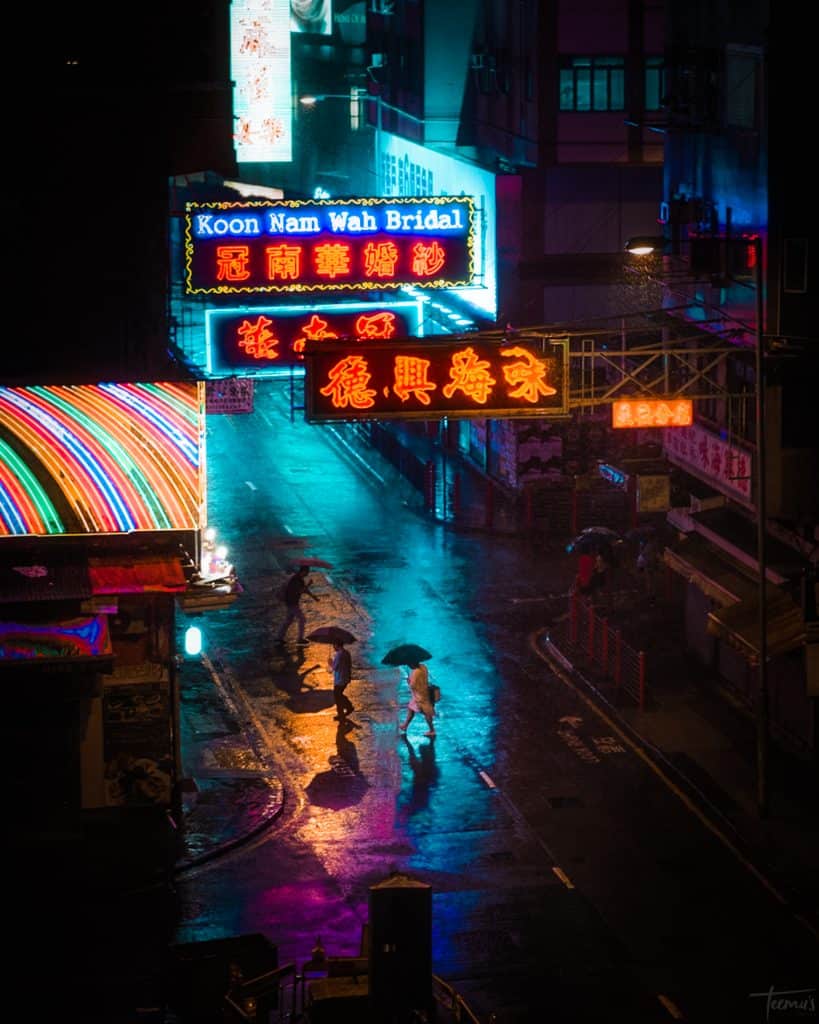 The same street around June 2018, we have one less sign, the one on the top that had already been turned off / broken during 2017.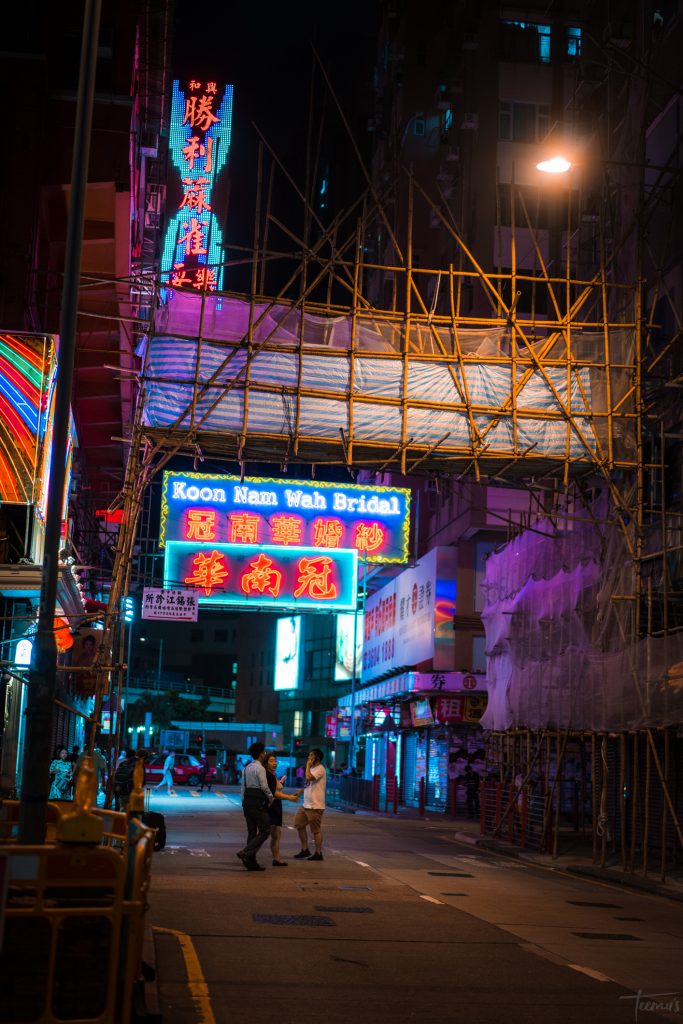 Bamboo scaffolding is just as iconic to Hong Kong as the neon signs. Here's one more sign being removed from this spot.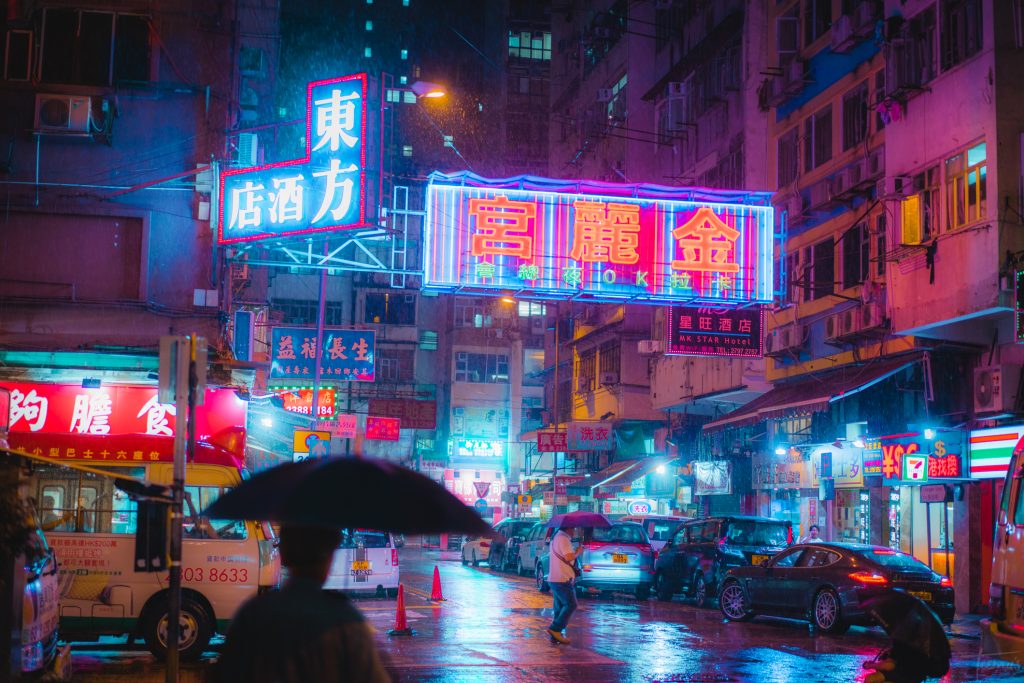 Something about neon and rain that goes together so well.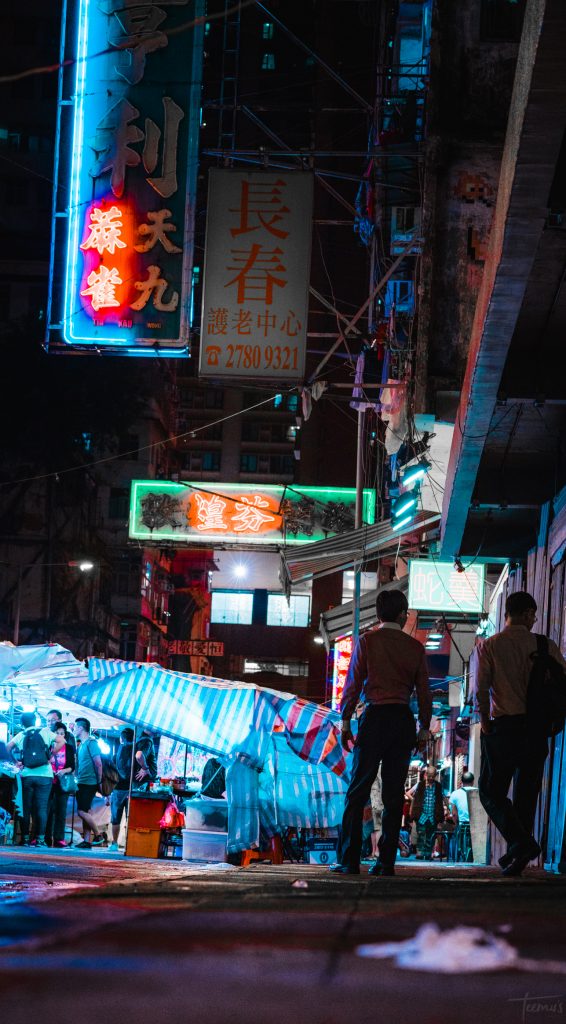 Signs that are on their last breath.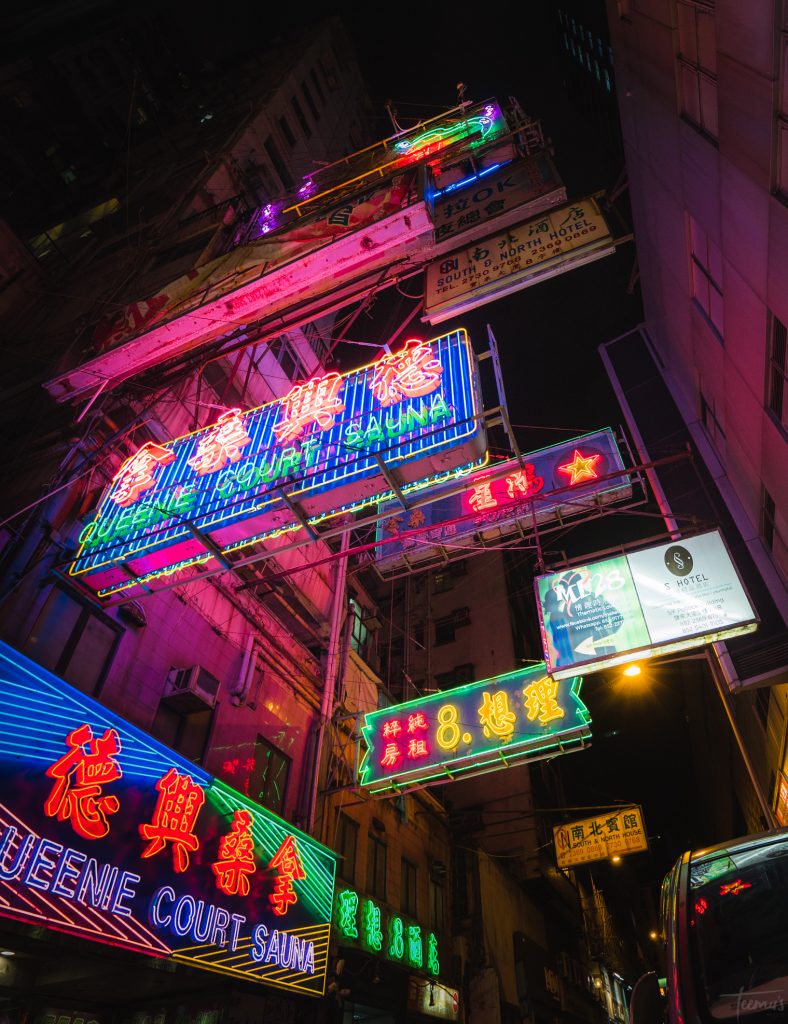 This area near Jordan station, Queenie Court Sauna, is the sickest neon spot that still remains relatively untouched – for now. (Update: it was taken down early 2019)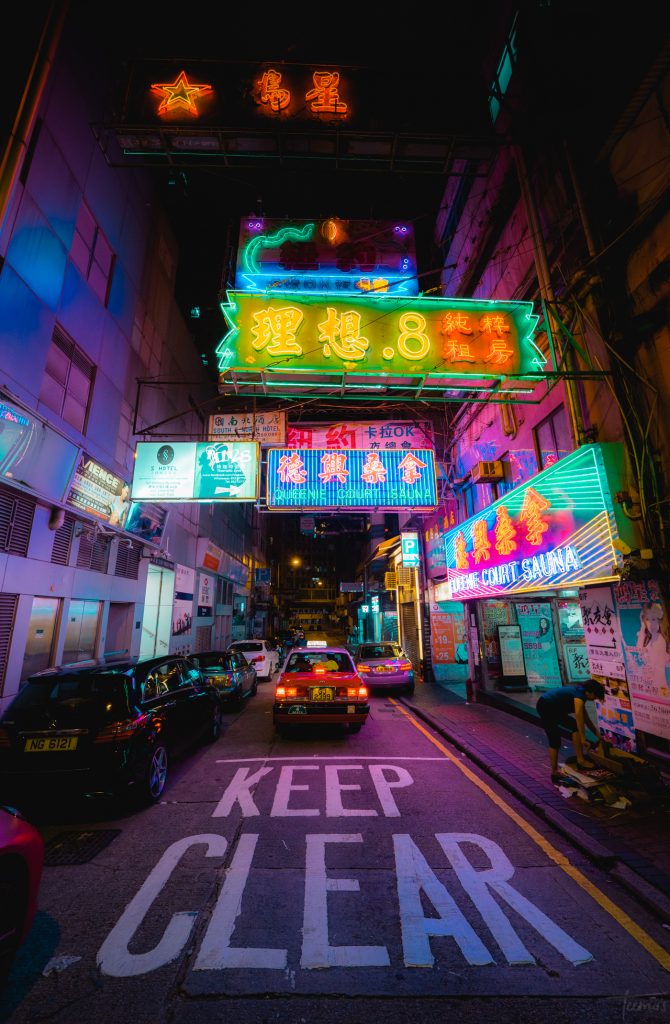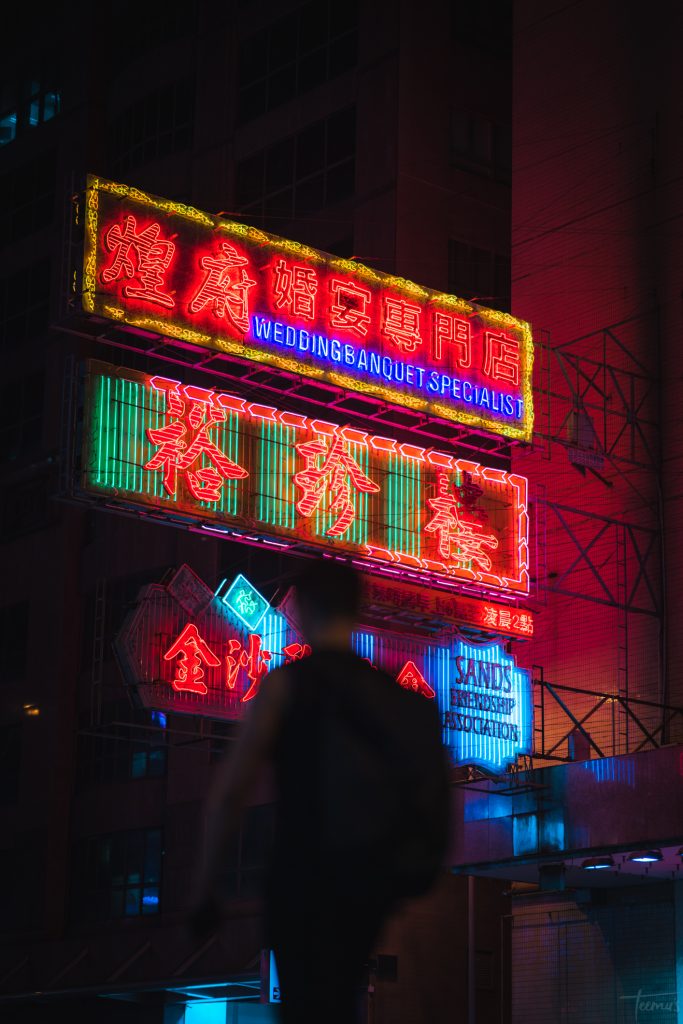 The most well known (and most photographed) signs are around the Mong Kok – Yau Ma Tei – Jordan area.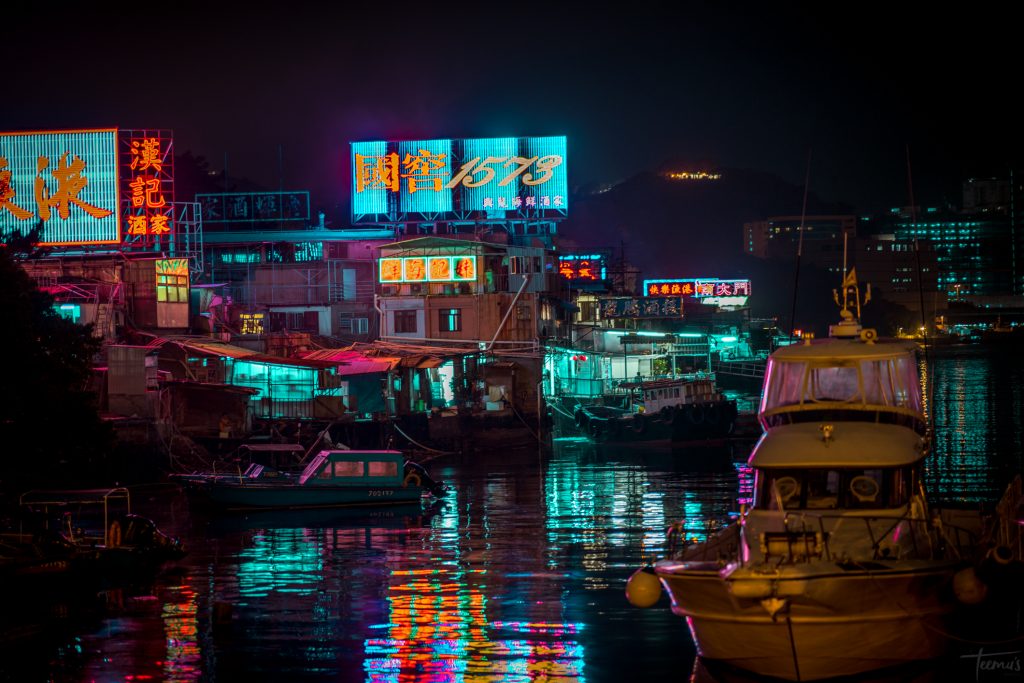 But Hong Kong is still filled with neon in other parts of the city, too.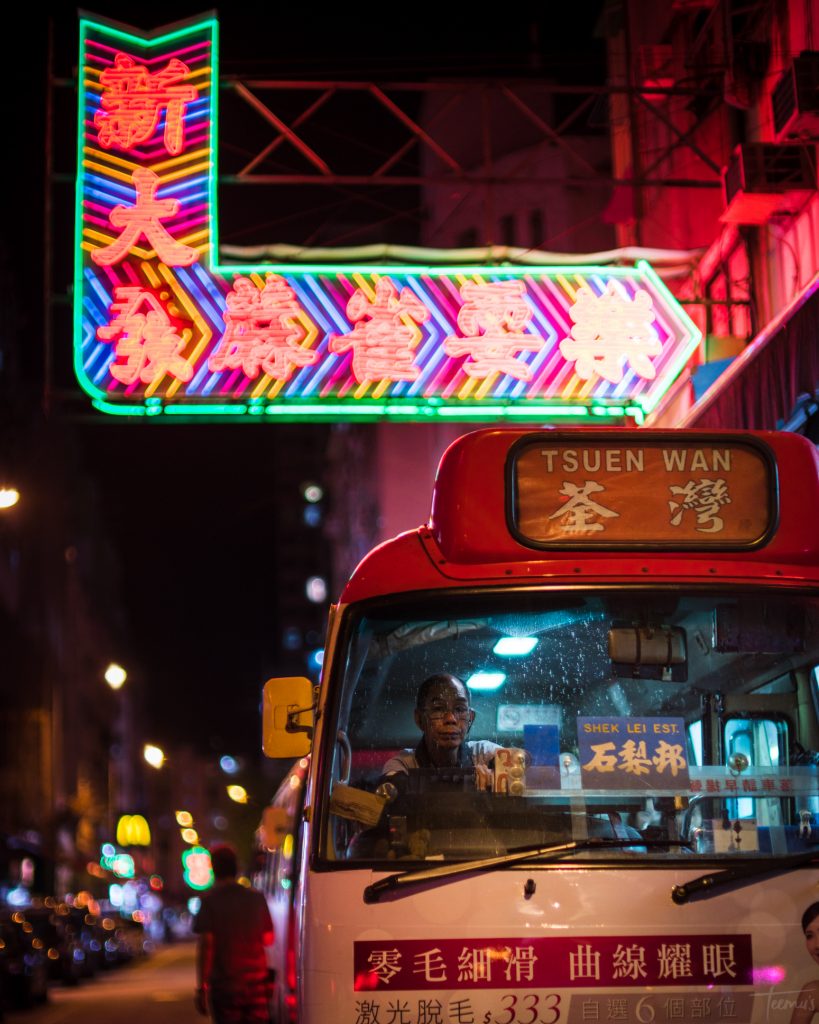 New Territories is an area often ignored by tourists, one can hope that it'd also be ignored by the government and the signs there would be allowed to remain a bit longer.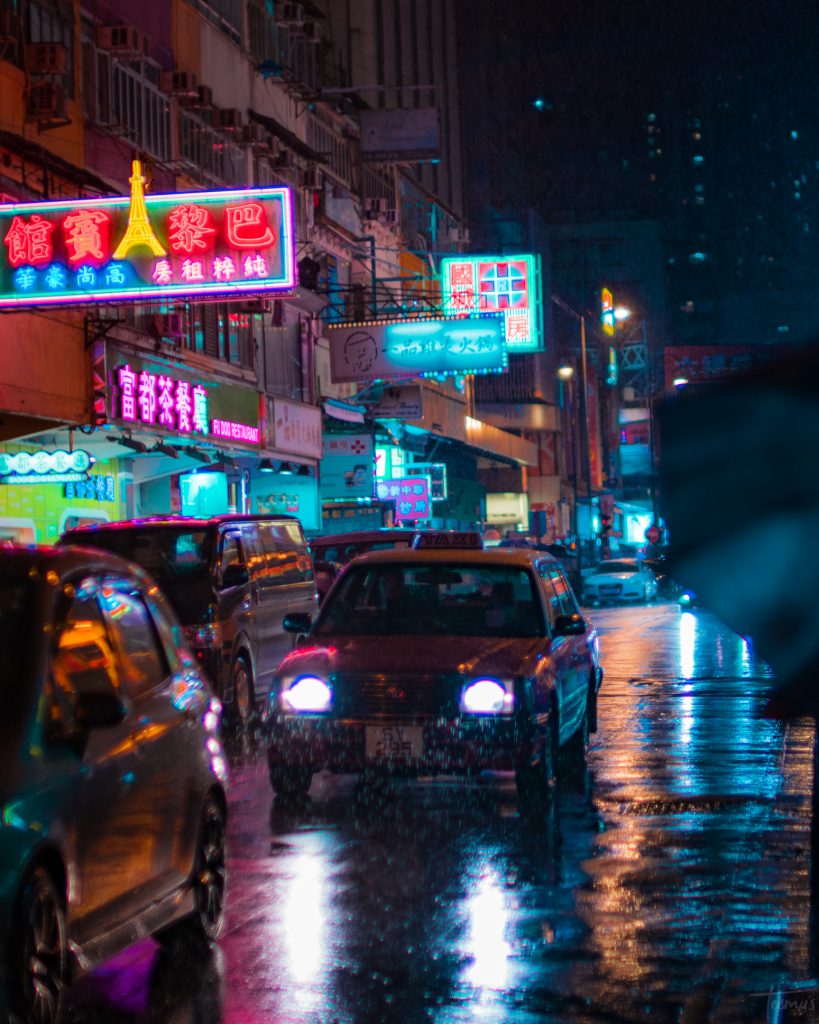 Neon signs in Tsuen Wan.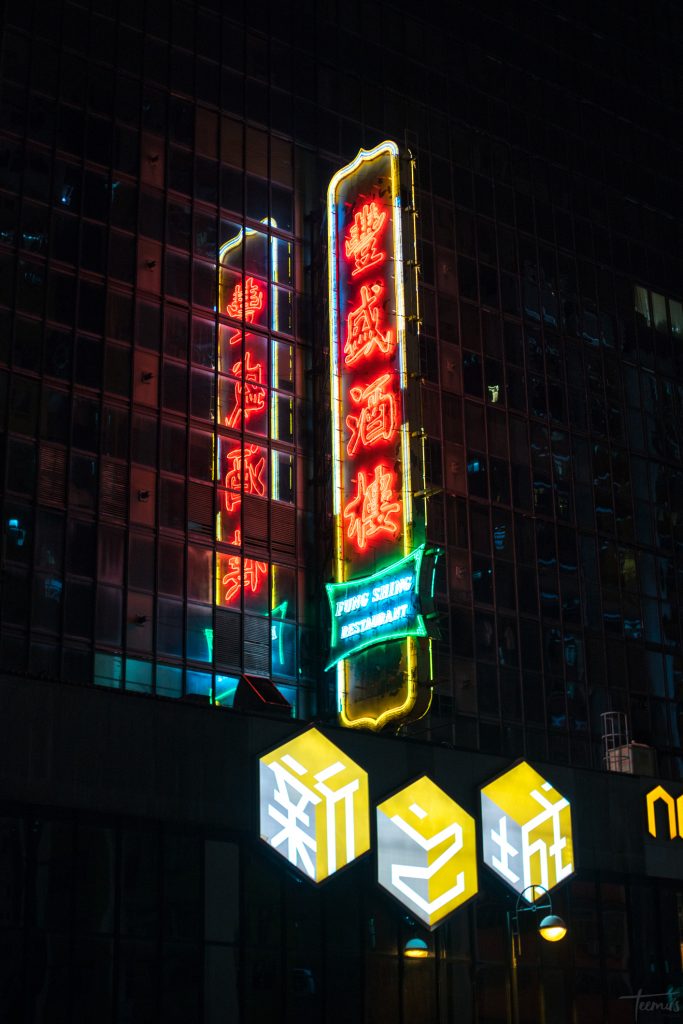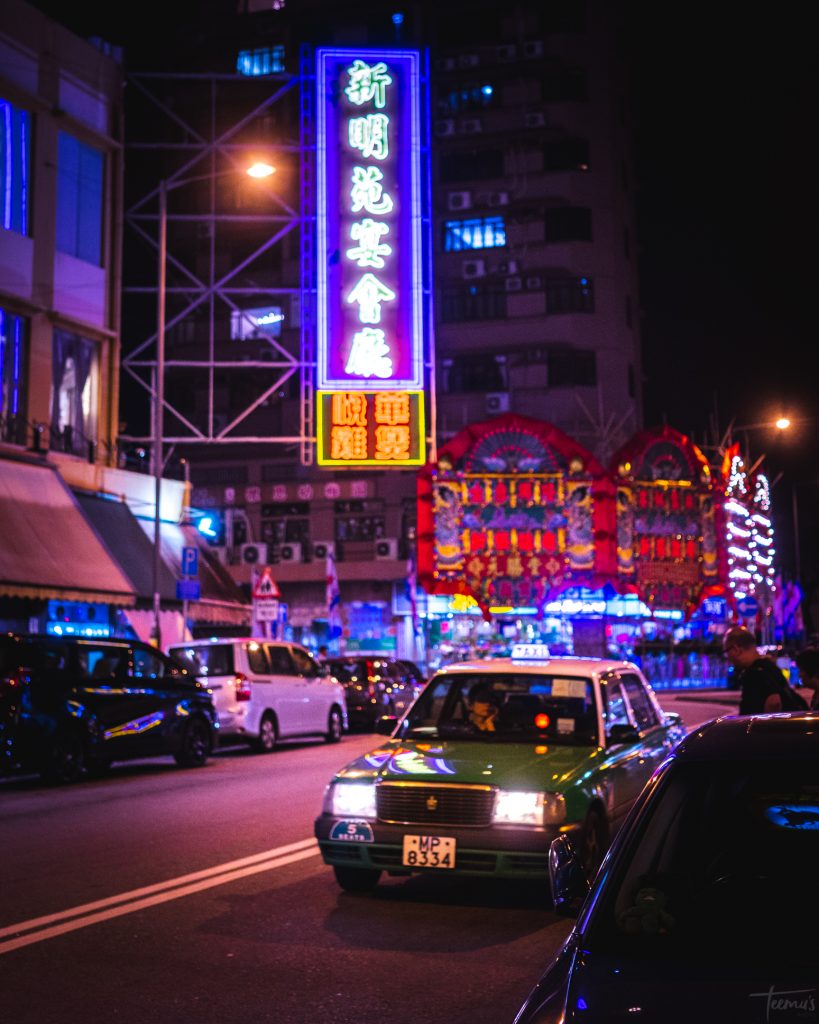 I wonder how long the Hong Kong taxi model will stay the same.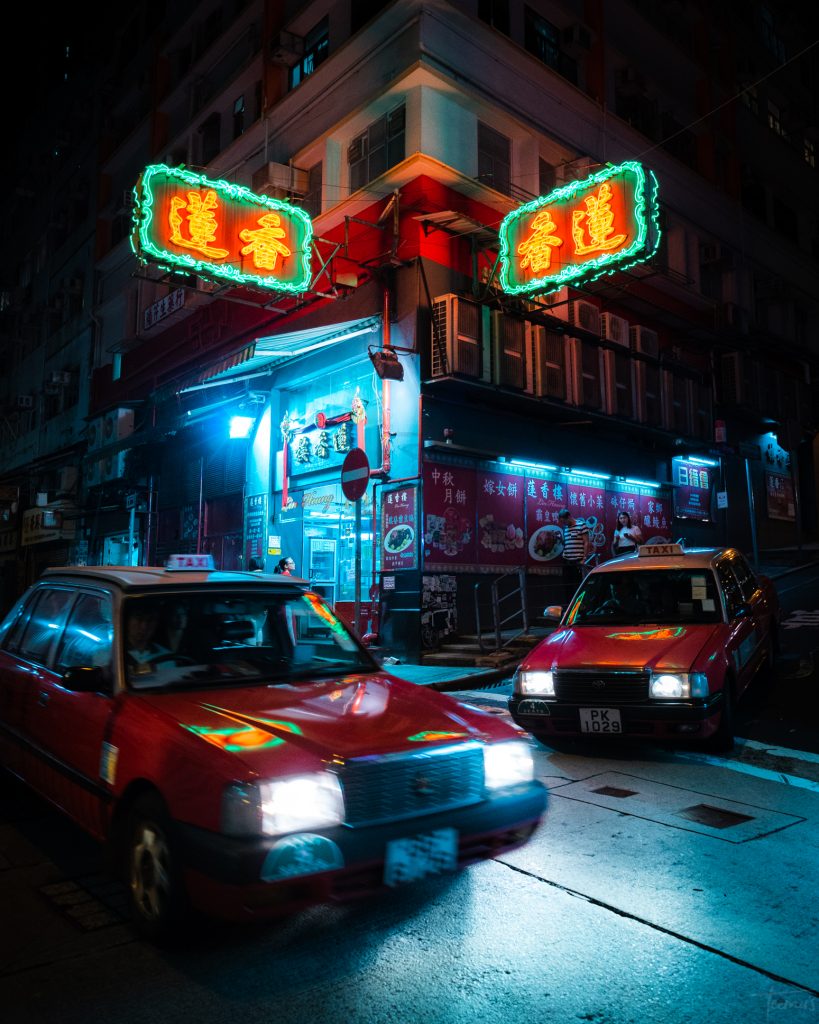 The taxis are another icon, even if they look sort of outdated today, Hong Kong just won't be the same without them.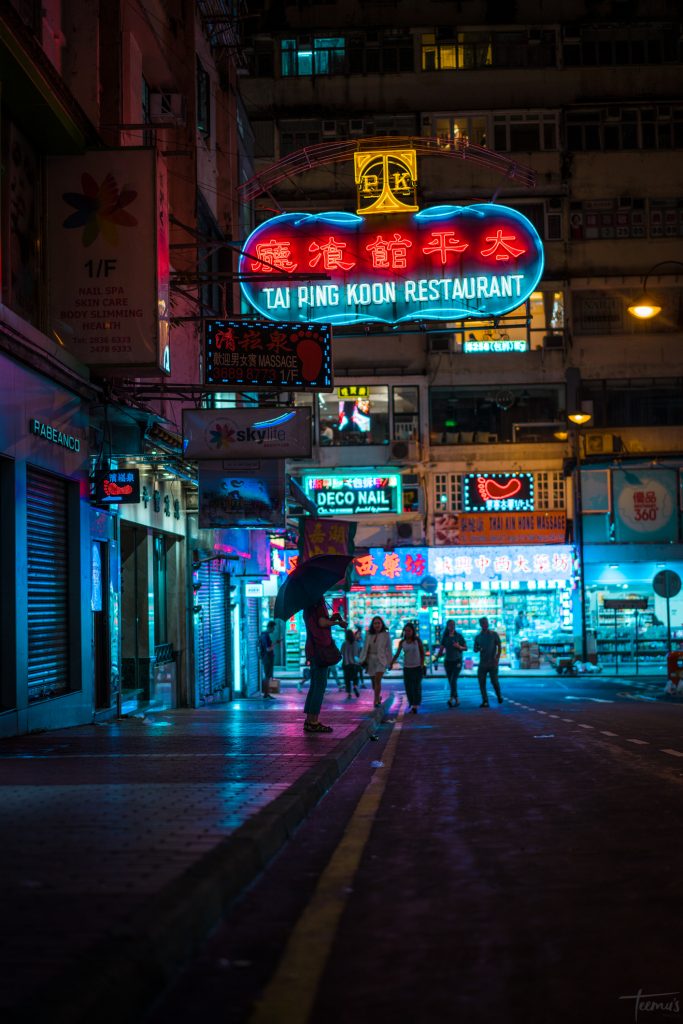 A famous sign in Causeway Bay.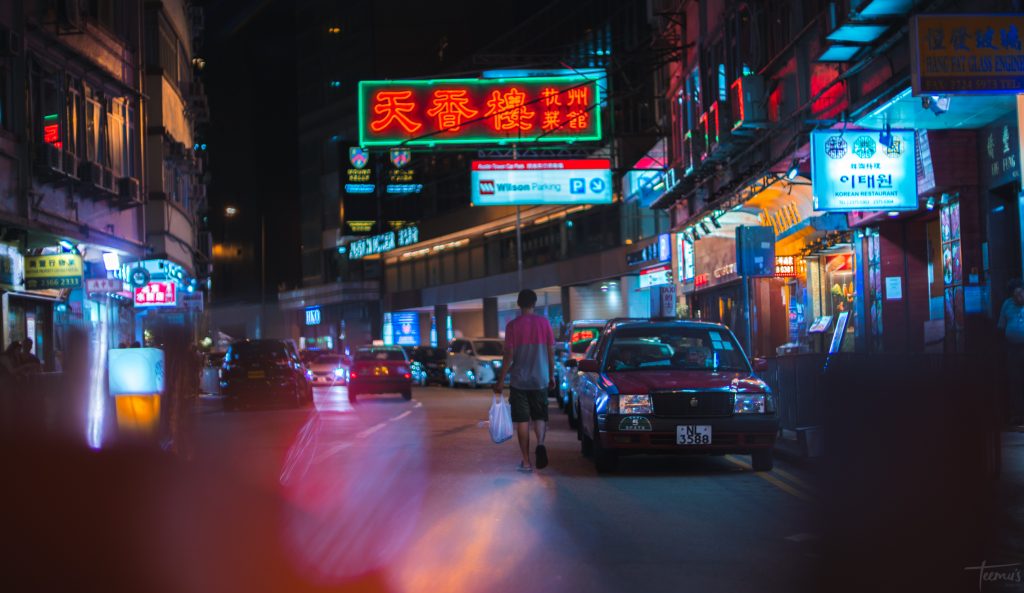 If Hong Kong is on your travel bucket list, I would suggest going as soon as possible. It really won't be the same even 1 or 2 years from now – signs are being removed each month now.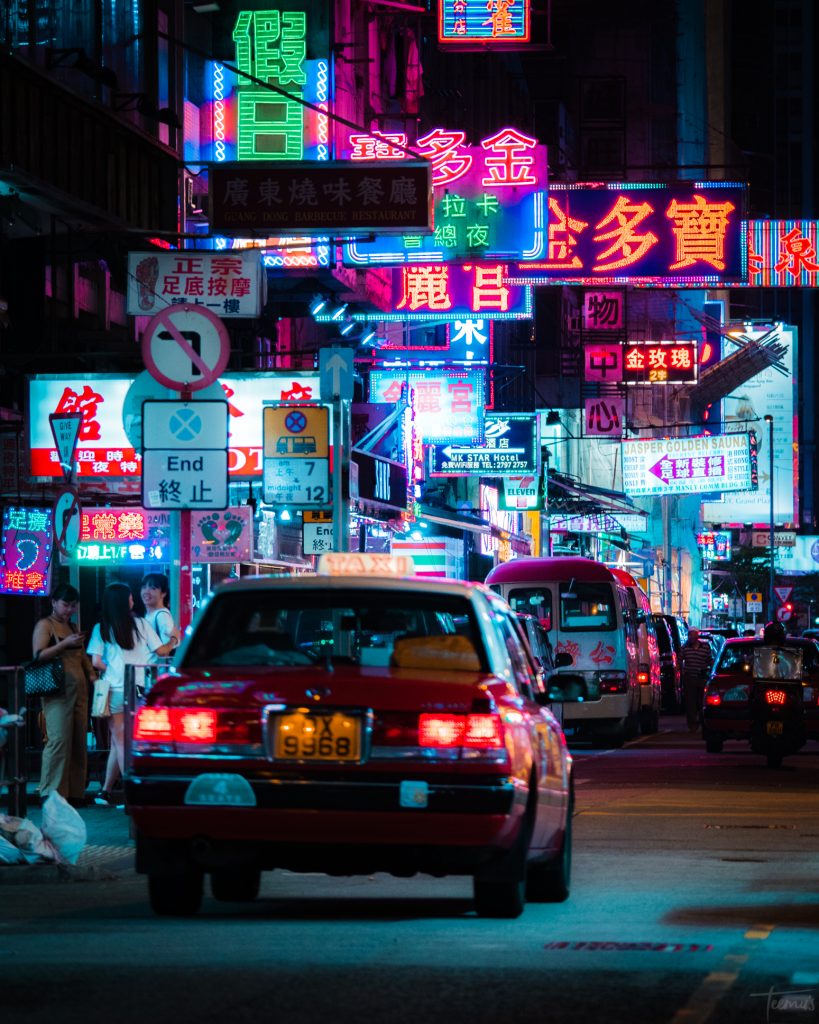 Shooting with a long zoom lens can really exaggerate the effect, but this is really what Hong Kong used to feel like some years back.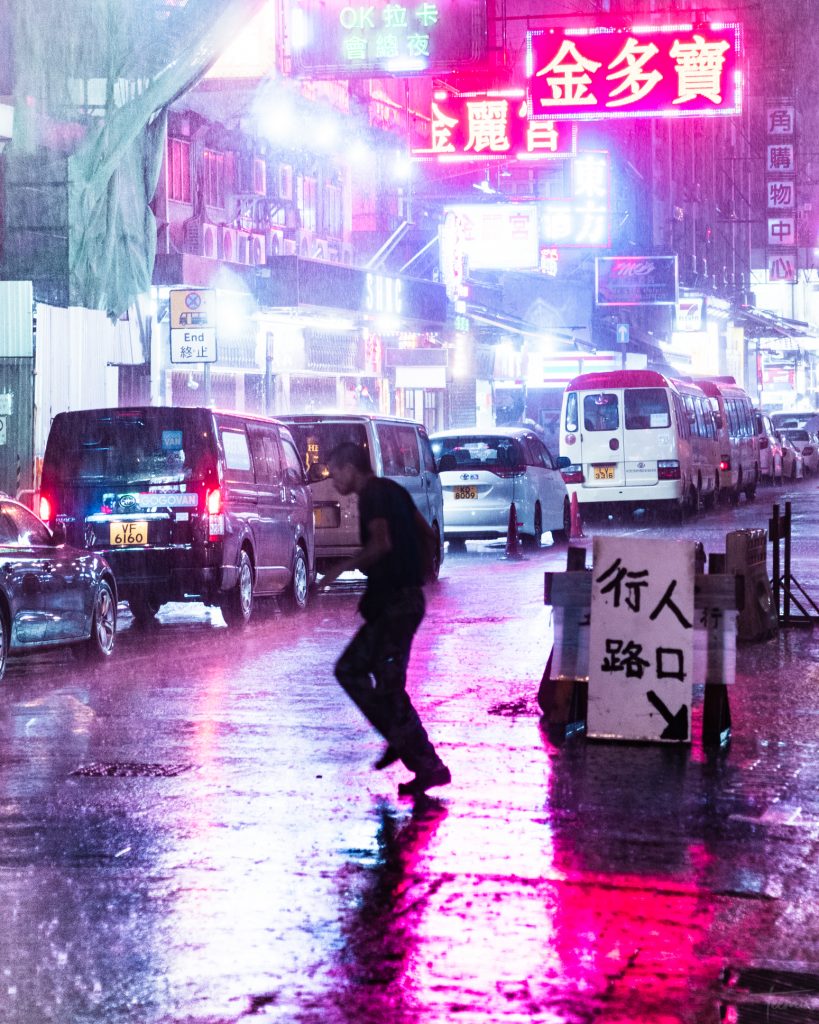 The heavier the rain, the brighter they glow.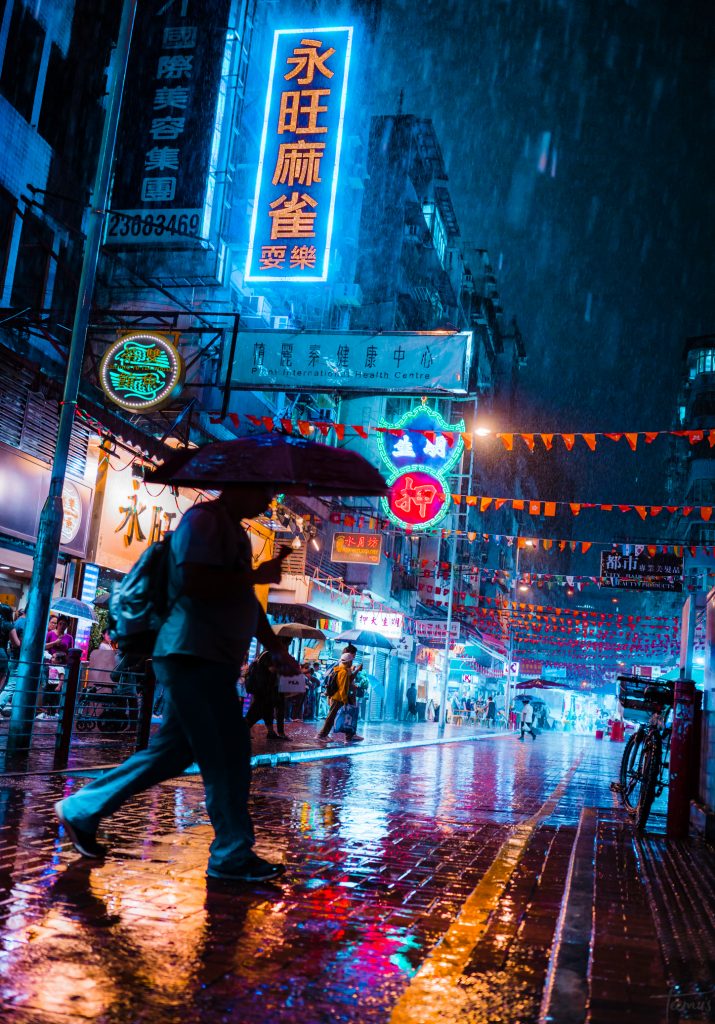 My favorite photo from the most recent trip to end this post before it gets too repetitive.