This year on my visit to Europe I had a chance to stop by Copenhagen. I spent 4 days there taking pictures. Here are some of the highlights.
Unlike on my visit to Helsinki on the same trip, Copenhagen's weather conditions were much more "pleasant". Although pleasant in the case of photography often means the exact opposite of pleasant holiday weather – it rained on 3 out of the 4 days that I spent there. This allowed for some very moody images, exactly the way I like it.
As for which areas are best, I recommend the city center around Tivoli Gardens and Nyhavn.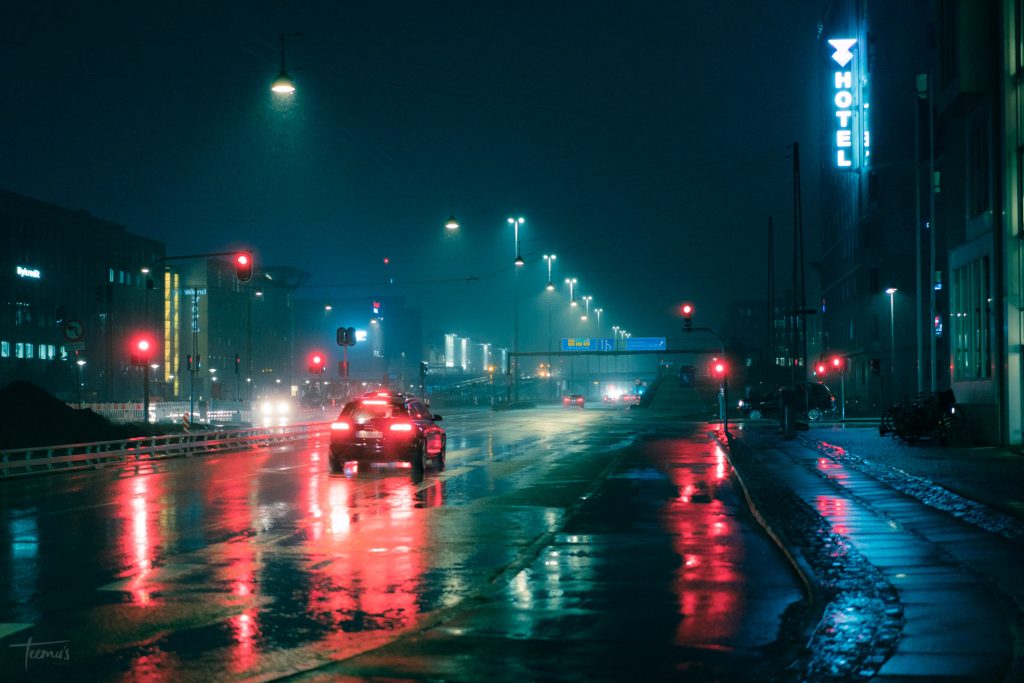 It was raining when I arrived. This was literally the first shot after I left my hotel room.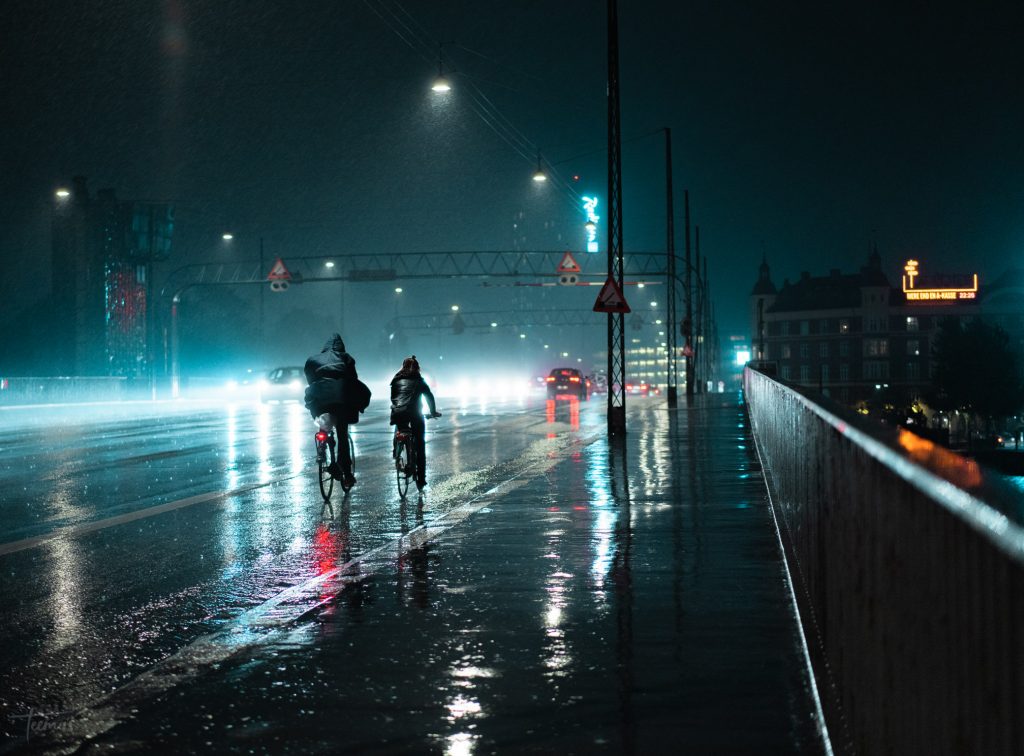 It immediately stood out that people in Copenhagen love bicycles. And for some reason, almost nobody uses an umbrella, they'd much rather just get wet I guess.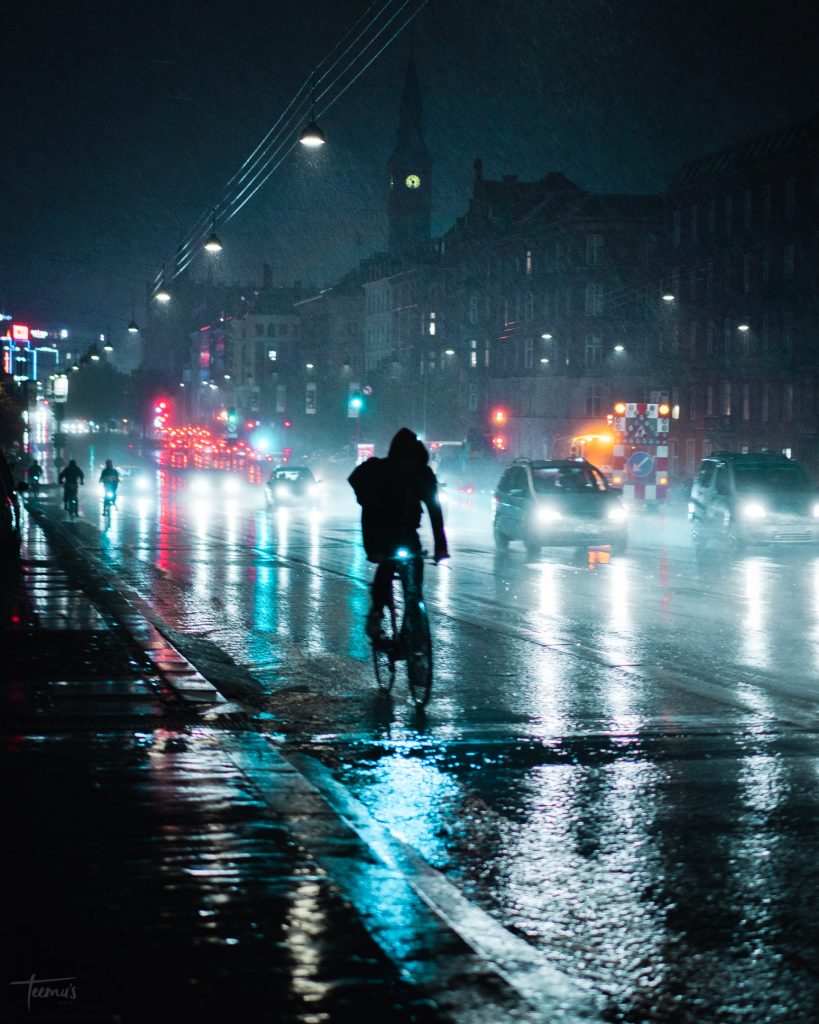 My favorite shots from the trip all came from the first night, when the conditions were the best (read: it rained the hardest).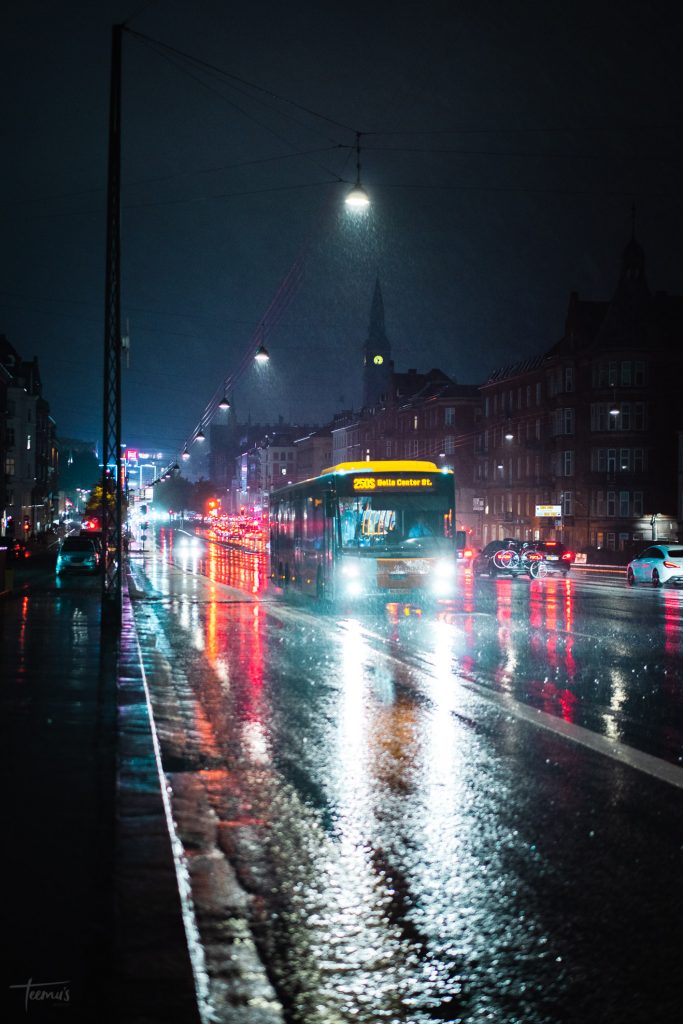 The thing that I love about Copenhagen is that it still sometimes feels like a medieval city, with super old buildings all around town. Shame that so many of them are under renovations seemingly at all times.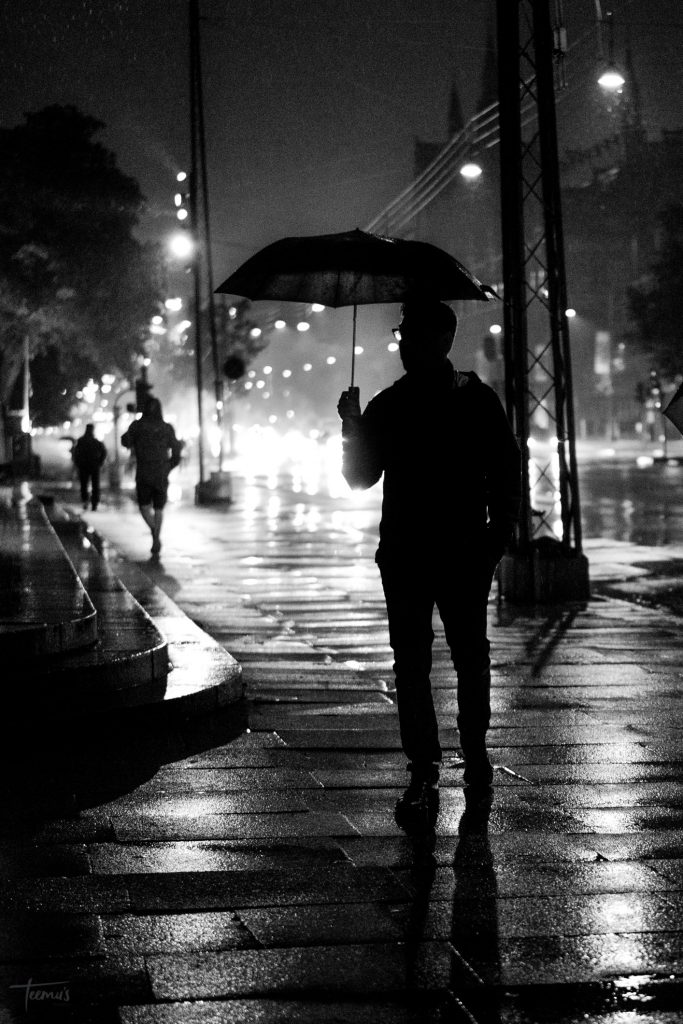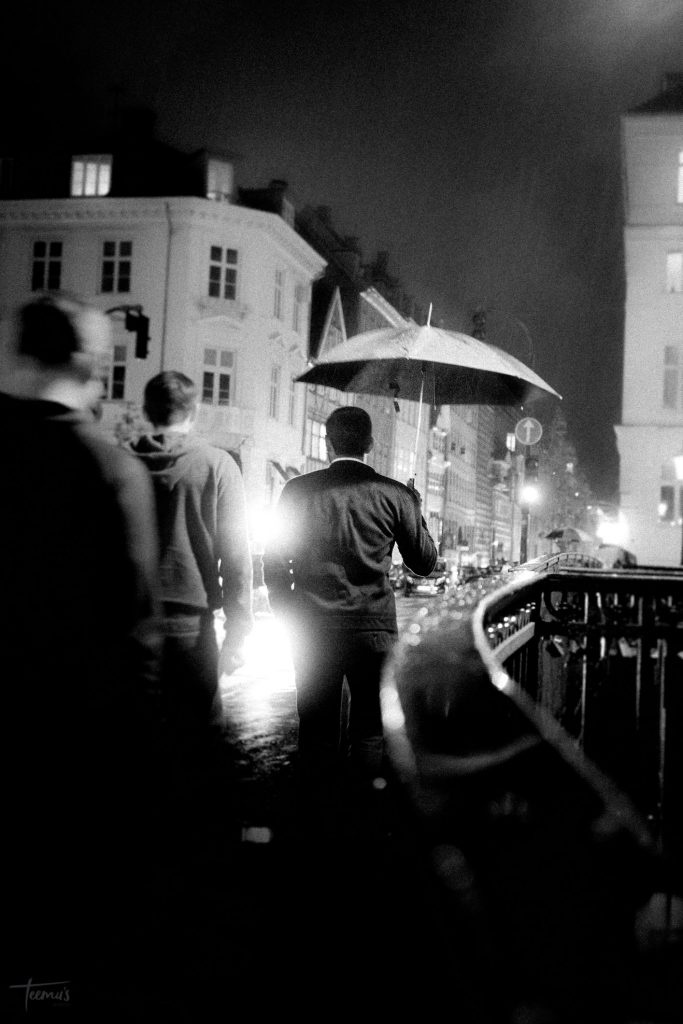 Being such an ancient feeling city, I wanted to try a few b&w shots as well.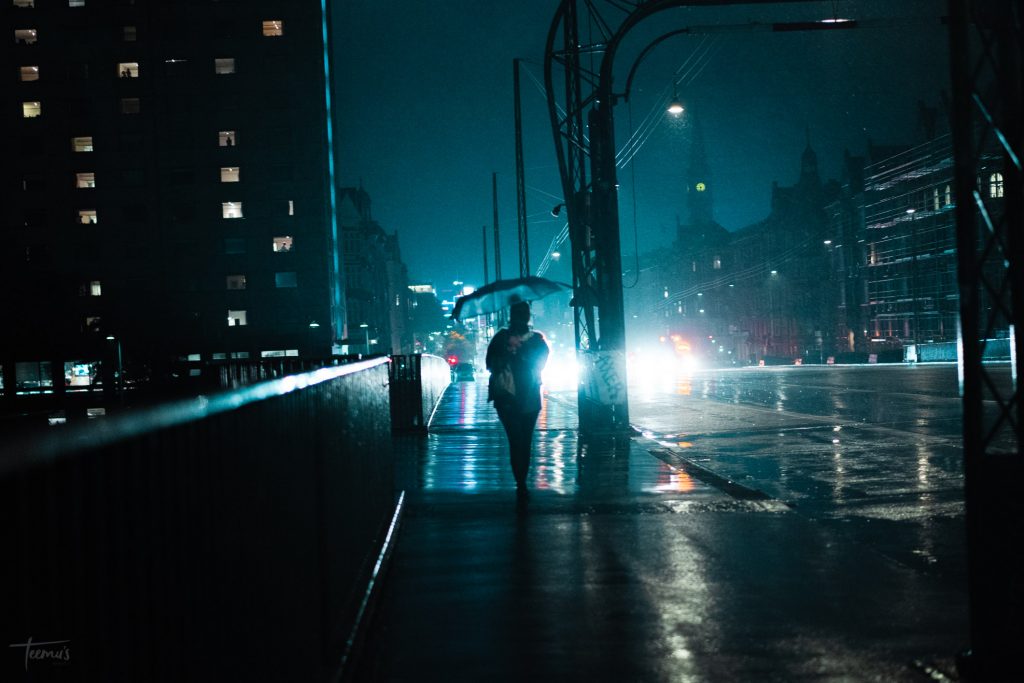 Some people did use umbrellas, like 50% of them tourists. I had to wait annoyingly long just to get umbrellas in my shots, even in ridicilous pouring rain.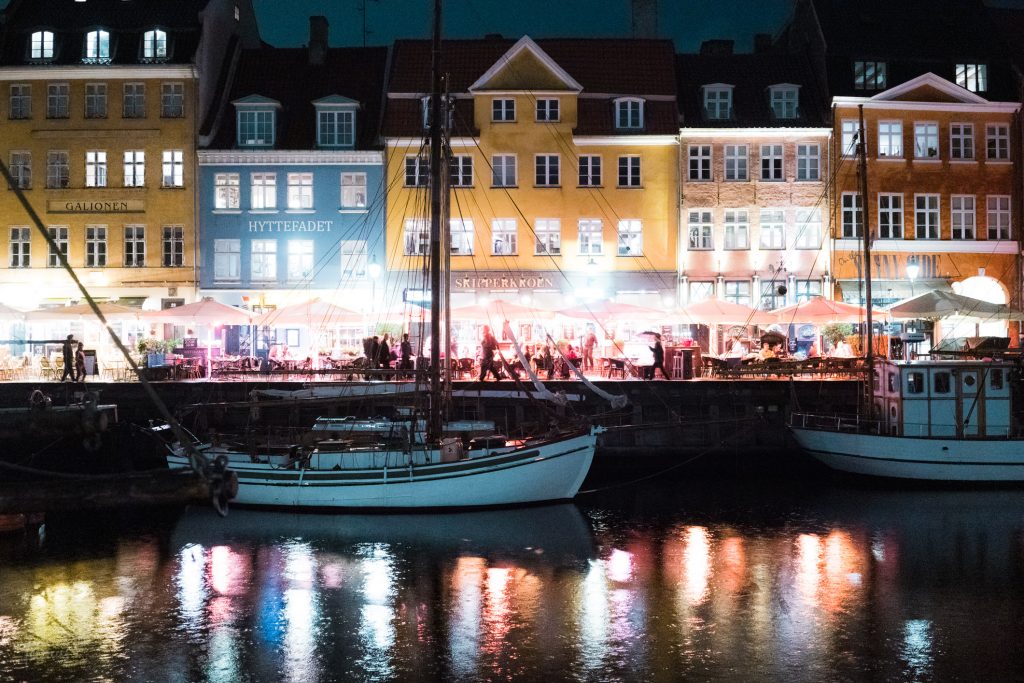 Threw in a touristy shot. I'm sure you've seen this place before, the area is called Nyhavn.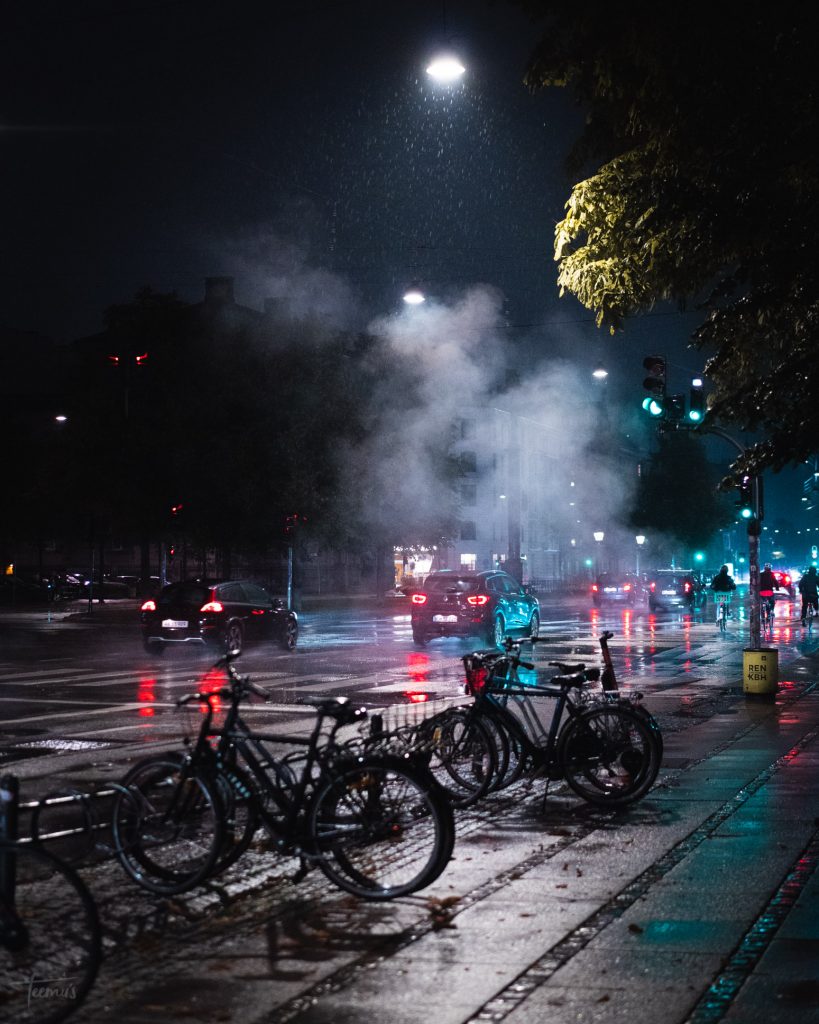 Some spots have steam coming in from the sewers, which seems to get exaggerated when it rains. It has potential, but I found that most times there often just wasn't enough steam to create those more minimalist NYC style street shots.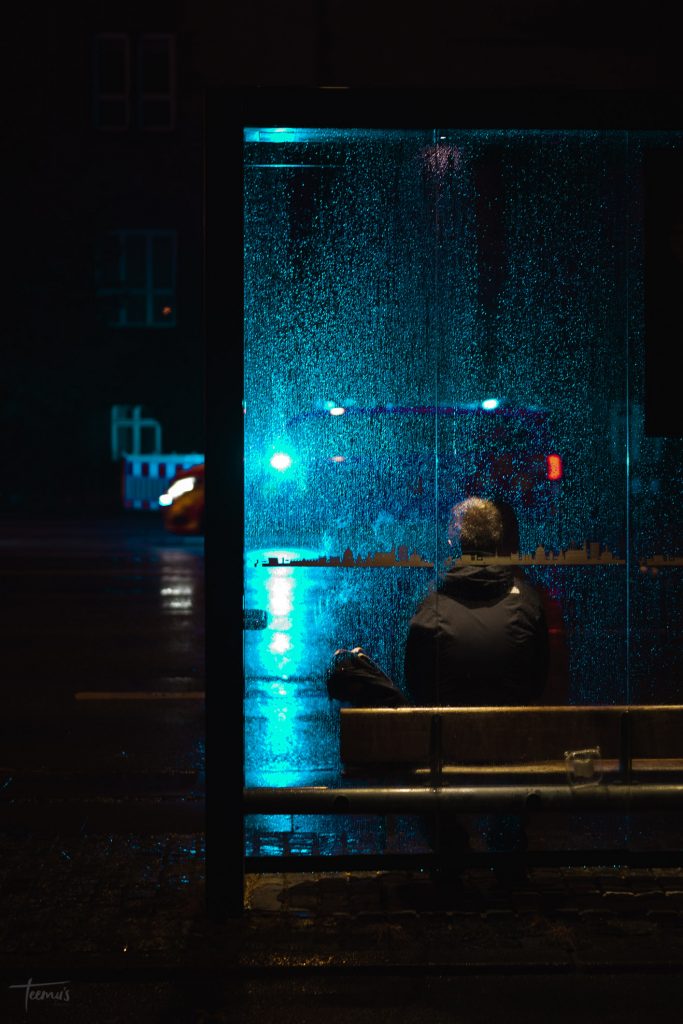 One could definitely shoot some sort of a depressing noir short film here.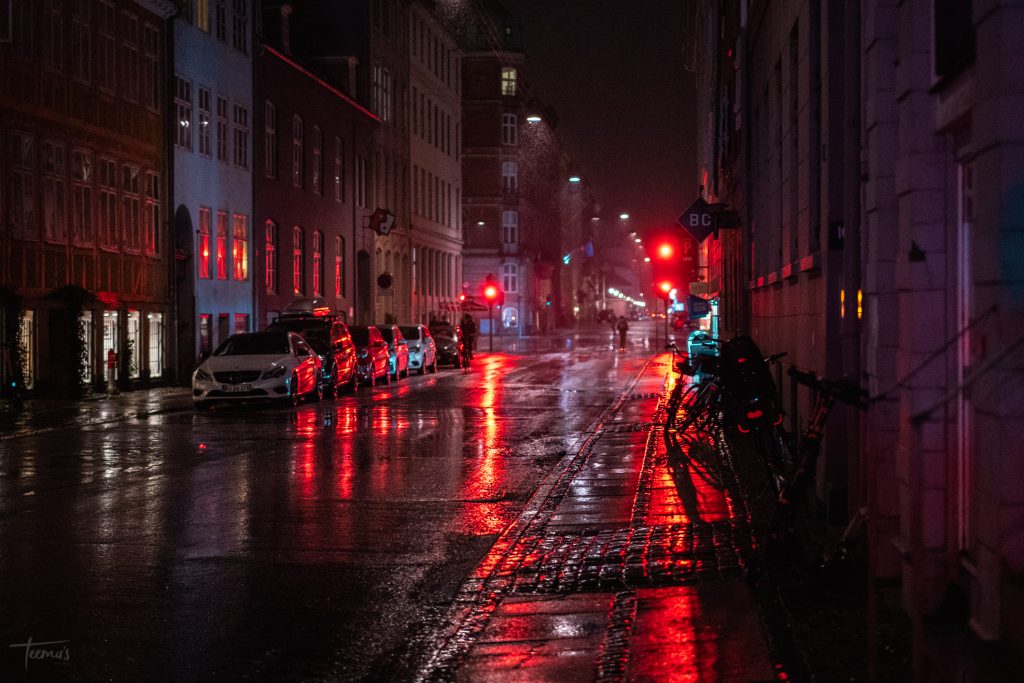 Copenhagen is probably one of the better cities in Europe to do street photography. I definitely recommend stopping by if you're visiting Europe.
For more of my photography, you can find me on Instagram as @teemu.jpeg.