It's a well known progression that the more one travels, the less they pack. I've certainly noticed this in myself as well. But traveling the world for months at a time with just one carryon bag can be a challenge, especially if you also have an interest in photography. And usually, a smartphone alone just won't cut it. So what if you want to travel light while also carrying serious camera equipment with you? Here are the best small cameras currently on the market.
Full Frame Options
Sony currently dominates the compact full-frame market, as currently no other manufacturer makes mirrorless cameras with full frame sensors. Which is weird, considering that Sony has completely cornered the professional and serious mirrorless shooter market, so you would think the other companies would take a hint. Sony keeps putting out new camera models every 6 months, so I'm going to quickly go over the most suitable options as of May 2017.
Sony A7R ii (pictured above)
This camera is quite impressively light and powerful, especially when coupled with the small 35mm f2.8 lens. It's hard to believe there's a full frame sensor in there… Until of course when you take some photos. It performs without issues, even in very dark environments. For me personally, IQ is acceptable up till ISO6400, after that it takes a dip. For comparison, I would never go higher than ISO1600 on my Olympus mirrorless.
Sony A7S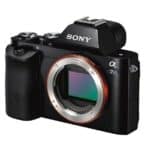 The A7s is a bit of a specialty camera. This camera performs really well in the dark with high ISOs, but sacrifices a lot of megapixels in the process – for comparison, the a7rii captures images that are at least 4 times bigger. The A7S is geared more towards videographers and those that need handheld images in the dark. If you don't care about printing and are nocturnal, this camera might be the better option for you.
The prices dropped recently, so this camera will now only cost you about 2000 usd new.
Sony A9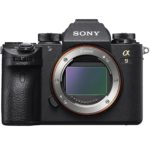 The newest release, surrounded with a ton of hype from the industry. It has all the features of the previous a7 series, but fixes some of the shortcomings, such as battery life and AF-speed. They've also added a dual sd-slot. If you've followed the news, you surely have heard about the ridiculous 20fps shooting – which tells you that this camera is aimed primarily at pro sports shooters. However, it's the same size as the other models, so the improvements might be worth it for travel photographers as well.
The A9 is already available for order at Amazon
To sum it up, the A7r ii is best suited for general photography, the a7s for video, and the A9 for sports and ultimate performance. There is also an older compact full frame camera from Sony called the RX1. However, this camera has a fixed 35mm/f2 lens which you cannot change, so the price tag of over 2000 US dollars is a bit of an overkill. But if you can find an used one, then it might be an option.
For some however, full-frame cameras might still be too expensive and bulky – so let's look at something smaller!
Micro Four-Thirds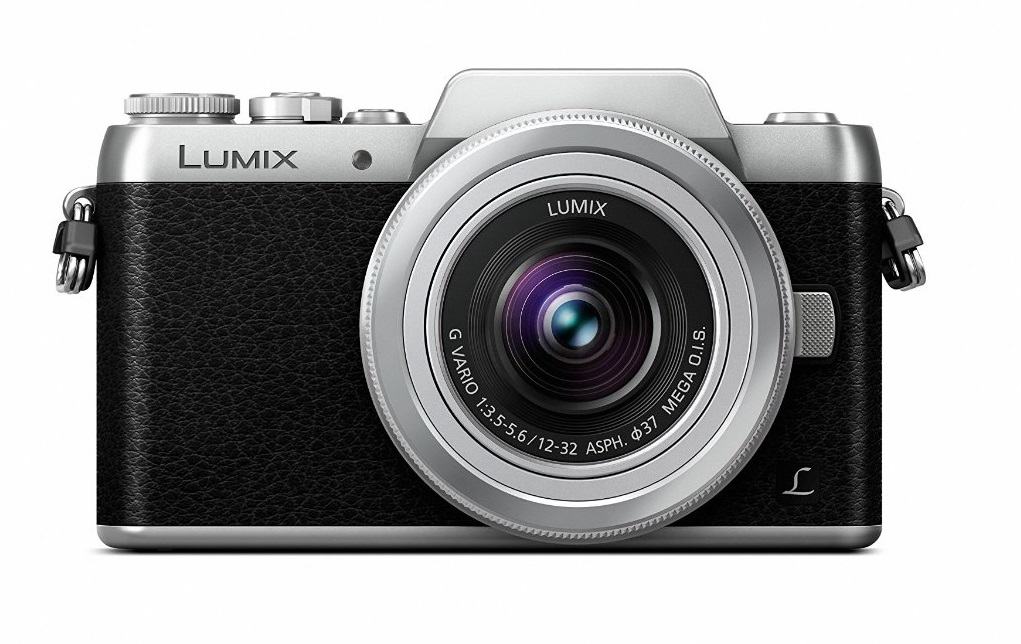 These are typically the smallest interchangeable lens camera systems available. With the smaller sensor, you sacrifice megapixels, ISO performance and depth of fied, but gain in size. Or rather, decrease in size. There are all kinds of lenses available, but for the purpose of this article, I'm gonna assume you will mount them with the smallest pancake lenses, such as the Panasonic 20mm f1.7. (Read more about MFT lenses here)
The smallest option for this mount is the Panasonic GF7. This camera is so small that even the smallest lenses seem to dwarf it, yet it has all the features and manual controls and image quality you could wish for in a hobbyist camera. However Panasonic advertises the tilting 180-degree "selfie screen" as a primary feature of this camera that also has no viewfinder, so some might be a bit turned off by it.
For those that the GF7 is too much of a toy, there are a few more serious MFT-options without sacrificing too much space. Take a look at cameras such as the Olympus PEN and OM-D series or the Panasonic GH-5. They might not be as pocketable, but you definitely won't strain your back carrying these around all day. Read more about mirrorless cameras in this article.
Compact Cameras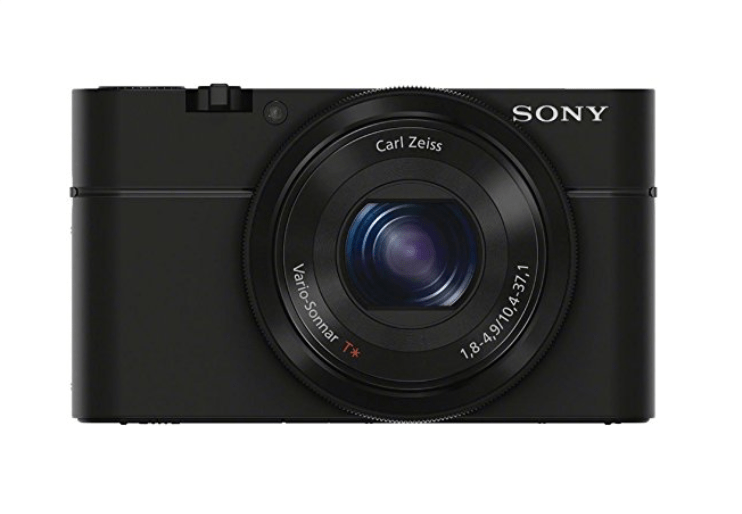 If even MFT-cameras are too big for your needs, then we might want to take a look at a couple of compact cameras. This is a market that has been destroyed by smartphone cameras in recent years, but some of the more serious compact cameras still get by as they are aimed at pro users who need a tiny camera. One such example is the Sony RX100. It's small, but has a relatively big sensor and a 28-100mm equivalent zoom lens with manual controls and 1080p video. It's a compact camera aimed at serious shooters. Still, forget getting any depth of field or serious low light performance out of this one. The postive is that it fits in your pocket, zooms and outperforms smartphones.
Your Phone (With Accessories!)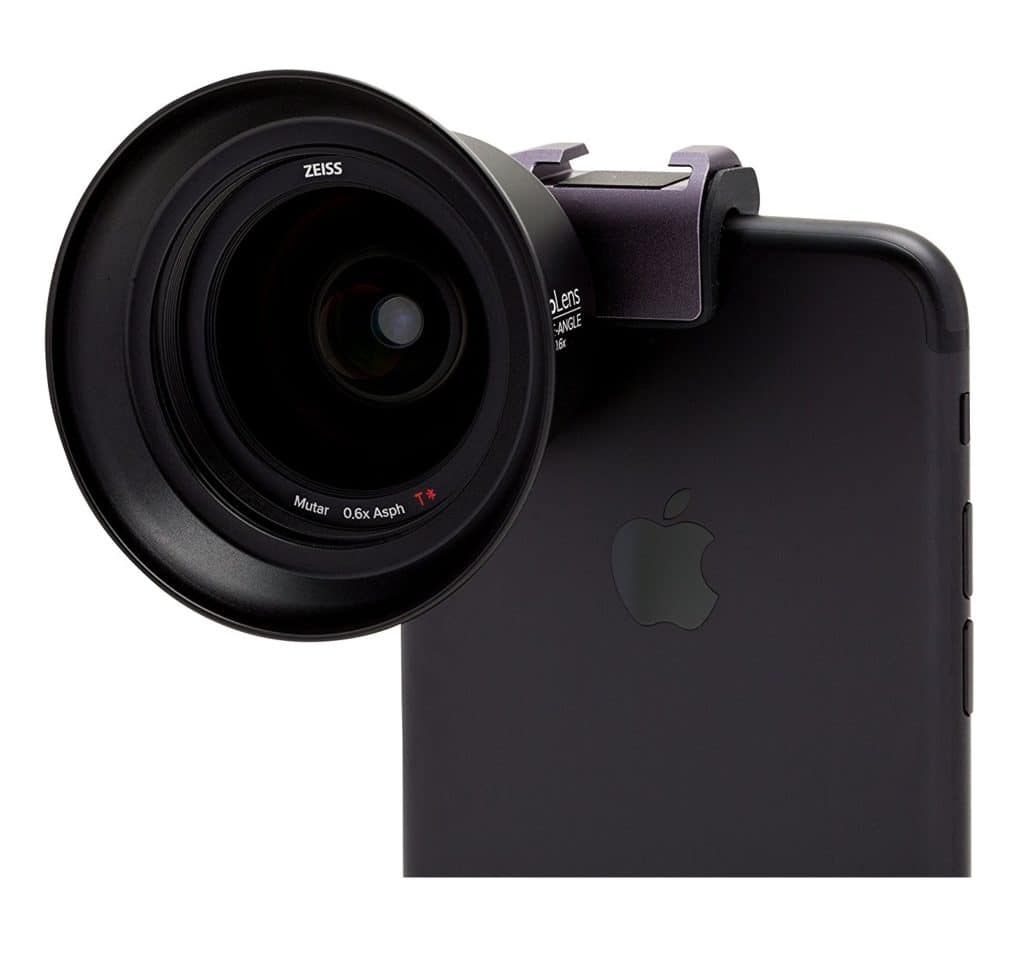 For those that wish to travel the lightest possible while stile being to take some sorts of acceptable shots, there is always the option of shooting with your phone. Flagship phones have decent enough cameras that they can perform well in daylight.
All you need are a few high few clip-on lenses, at least if you want to go wider and tighter and a small phone-tripod for low light landscape shots. A good understanding of photography and post-processing will greatly increase your results. You won't be printing out any of these shots on your walls or getting any depth of field, but if digital wide-angle photography is your thing, a modern smartphone may be all you need. Especially if you will only be using the shots on the web.
Take a look at the exolens product line for iPhones. They are high quality clip-on lenses that are made by the reputed Zeiss. I don't recommend buying the $20 lenses you'll see in random stores. The reason being that phone cameras are already suffering from comparatively low quality, so you don't want to ruin the image quality further by using cheap glass. I'd either use high quality lens accessories, or none at all.
I don't take as many photos with my phone as I used to, mainly because I usually always carry my camera with me these days. However, here's one such example shot with my s6 edge that turned out just fine:
If I had my real camera, it would have been sharper and had better details, but it would still have been the same picture at the end of the day. I also did not have any accessories to utilize for this shot, it's a handheld panorama edited in mobile Lightroom (someone left the door open for a hotel rooftop, so I used the only camera I had with me at the time. It was closed once I tried again with better gear). But in my opinion, this one works just fine for social media and most online usage. If quality of this level satisfies your needs, a phone may be all you need!