Going on a holiday in Dubai and wondering where to get some good photos?
Dubai is a city that looks best from rooftops, at least in my personal opinion. But getting access to those rooftops can be a huge amount of work. Especially lately, as the security has tightened a lot due to some high profile incidents. However, there is no need to go to extremes to boost up your Instagram feed – here are some more easily accessible spots to photograph the Dubai skyline.
5.  Business Bay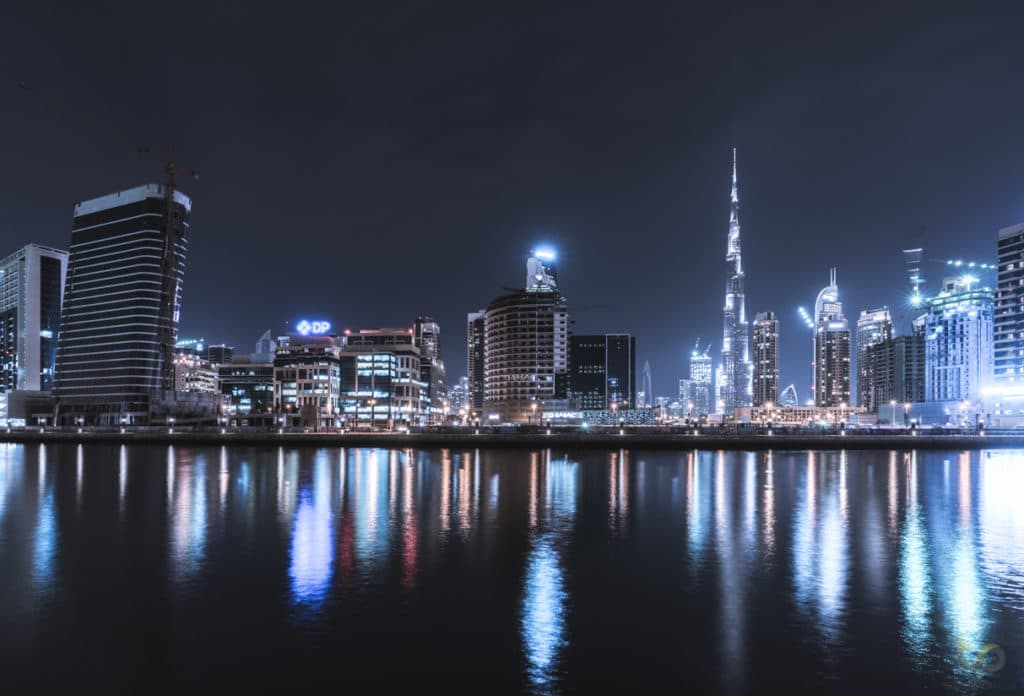 Interestingly enough I never had a reason to visit the waterfront side of Business Bay, even after I'd lived in Dubai for many months. There's a couple of shops and restaurants, but this side of the bridge seems a bit underdeveloped, considering the waterfront offers a gorgeous view of the Dubai skyline. The Business Bay Bridge, or under it, has also become a fairly common spot for photographers to visit. However, most don't seem to know it exists. You cannot walk there from the Business Bay metro station, you'll have to take a car to cross the bridge.
4. Edges of Palm Jumeirah
One one side, you'll be able to fit the Burj Khalifa, Jumeirah Beach Hotel AND Burj Al Arab in the same shot, a view that is impossible from any other viewpoint. On the other end of the Palm, you'll be able to photograph the Marina skyscrapers. Bring a semi-long lens though, as the view is quite far. I'd recommend 70mm or more in full frame equivalent.
You'll need to take a car to this location as well. If you're on a holiday, I recommend Uber over taxis. Taxis are often quite crazy and don't know where they're going.
3. Dubai Marina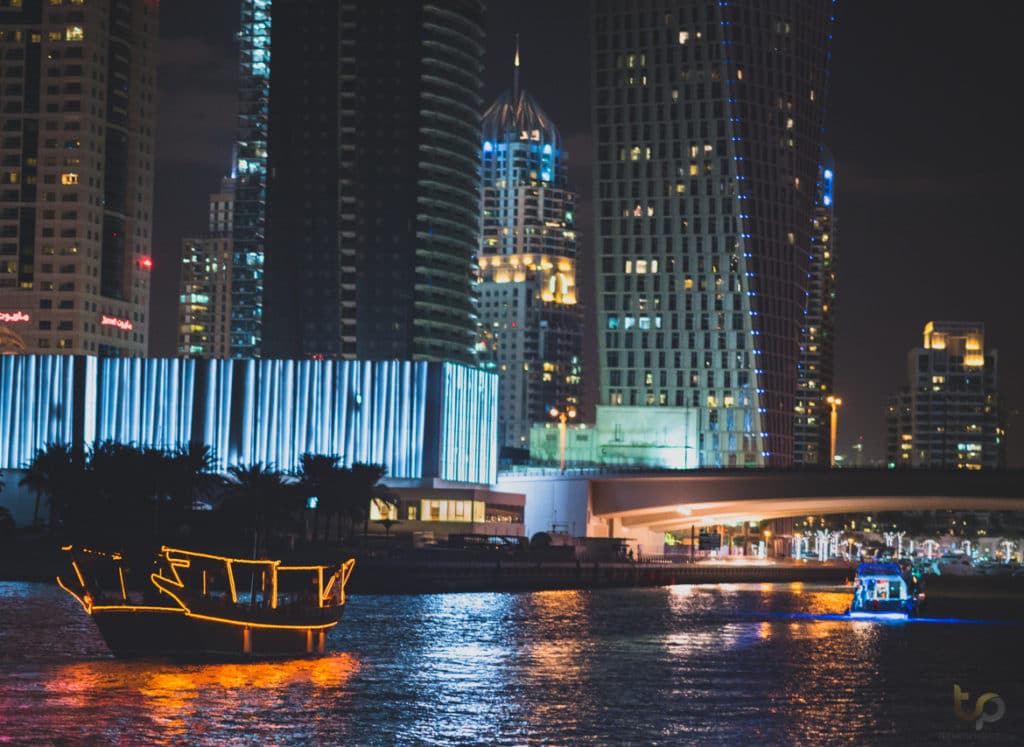 Feels like an obvious choice. Dubai Marina has plenty of great ground-level views accessible to anyone. If you bring a tripod, I recommend choosing a small gorillapod so security doesn't hassle you. In the Marina, if you wish to get up high, there is a great rooftop restaurant called The Observatory that has similar views to some other famous marina rooftops – except this one is a restaurant, thus much easier to get access to.
2. Burj Khalifa & Fountains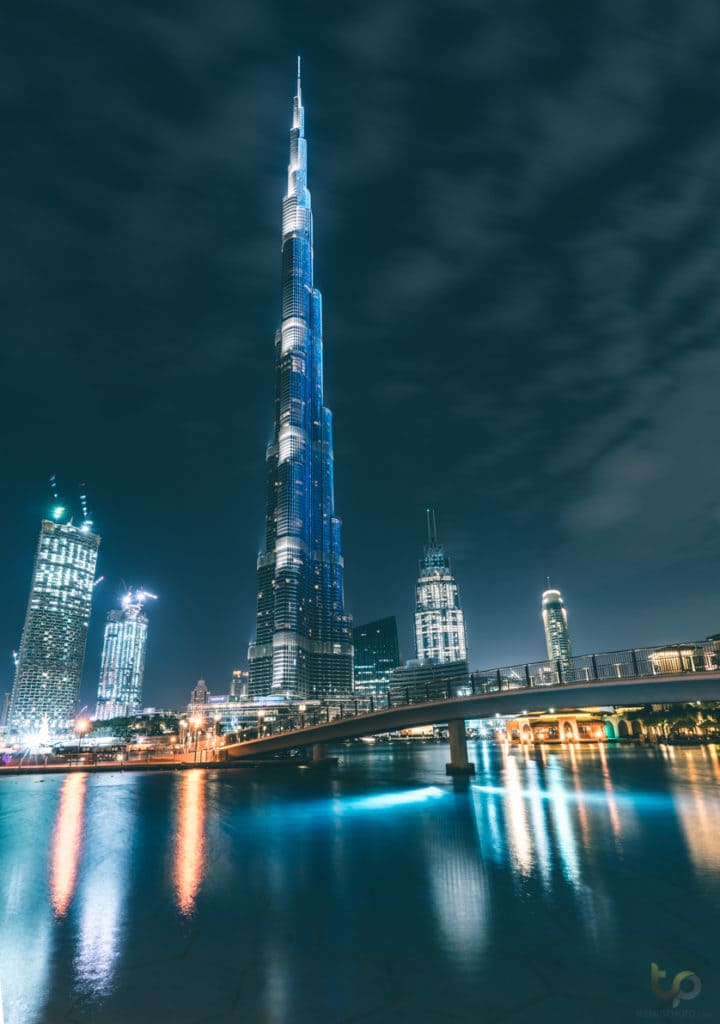 Whether on the ground levels or at the top, it would be madness to overlook the most iconic symbol of Dubai. The observation deck at the top gives you great views of ZSR and downtown, but I personally prefer to shoot on the ground level next to the fountains.
1. Jumeirah Public Beach & Jumeirah Beach Hotel Rooftop Bars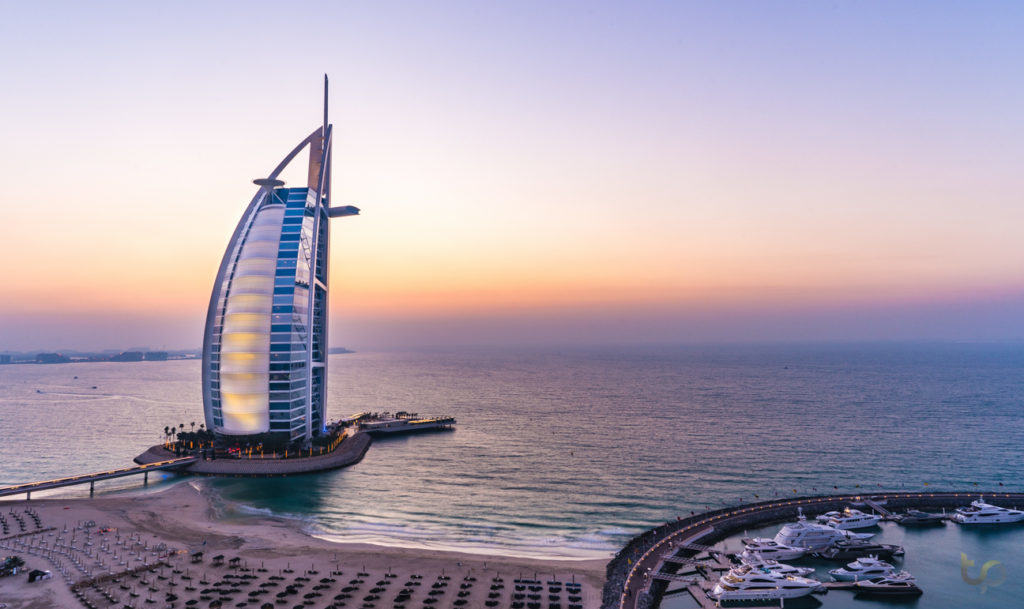 On the public beach, you can catch some iconic beach-side views of the famous 7-star hotel, Burj Al Arab. Or if you want a fancier view from up high, there is a bar called "Uptown" on the 43rd floor of the Jumeirah Beach Hotel close by. You will need to take a car to this area. If you don't own one, the cheapest option is to take the train to Mall of the Emirates, then take a car from there for about 10 minutes.