Recently, I spent 4 days in Chiang Mai, Thailand. This was not a photography trip by any means, and I hope I'm not insulting anyone when I say this – but Chiang Mai doesn't have much obvious urban beauty. Even on the natural side of things, you won't find much epic scenery. But photography is all about challenging oneself, that's when you learn the most. So I decided to go on a photo walk at around 1am on the streets in downtown Chiang Mai, to see what I could find.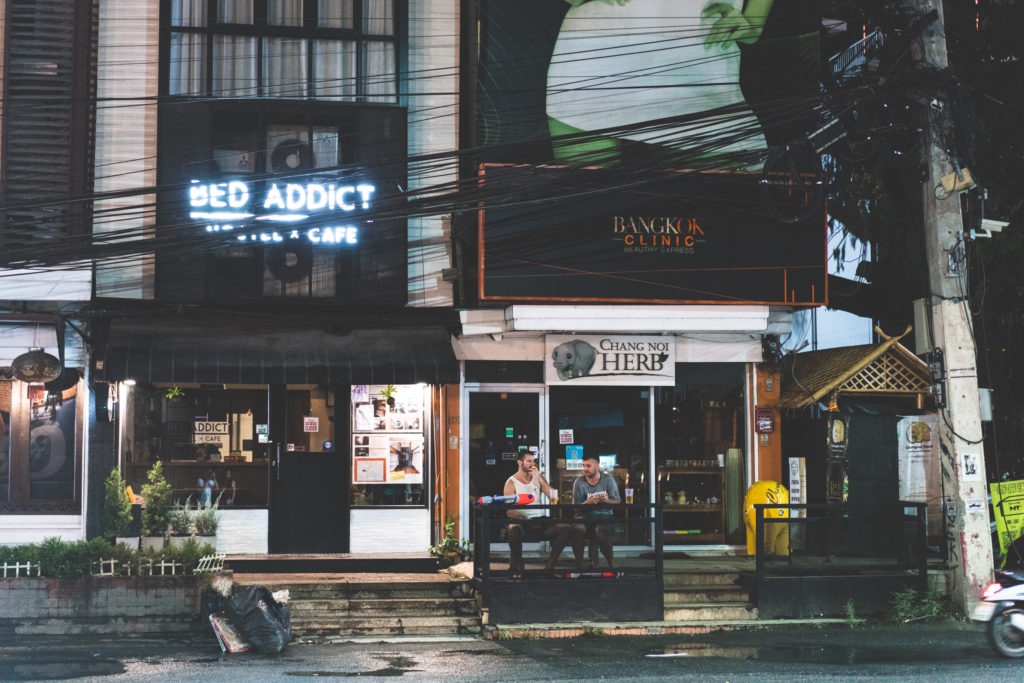 These guys just had to shoot us with their water guns later on.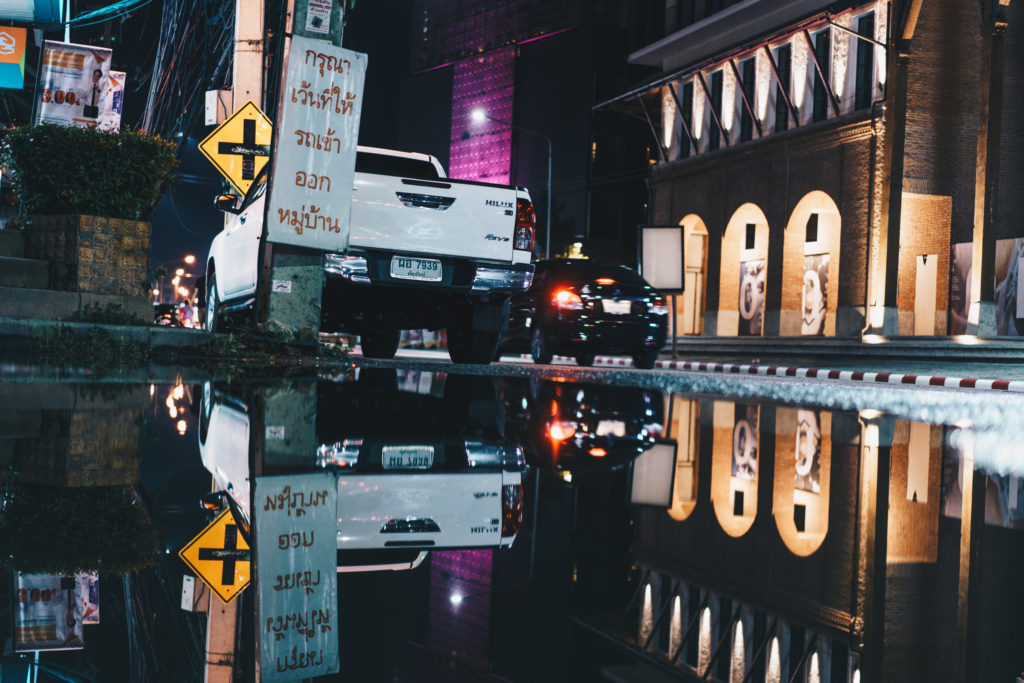 After spending months in Dubai with little rain, I just had to play with the puddles. However cliche these might be 🙂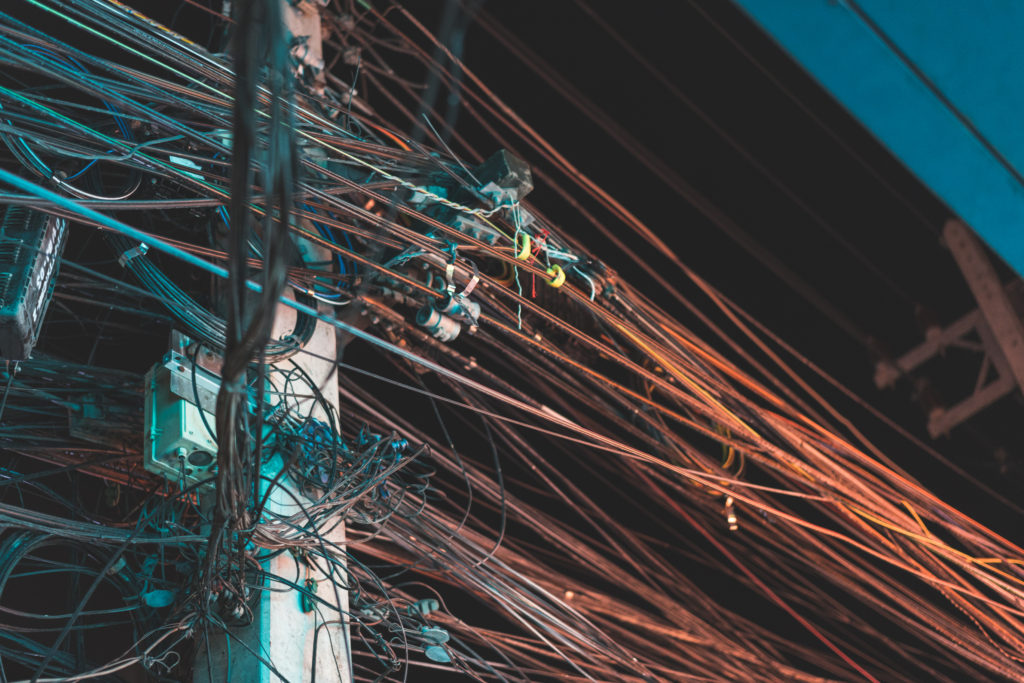 The electricity might occassionaly have some issues in Thailand, I wonder why?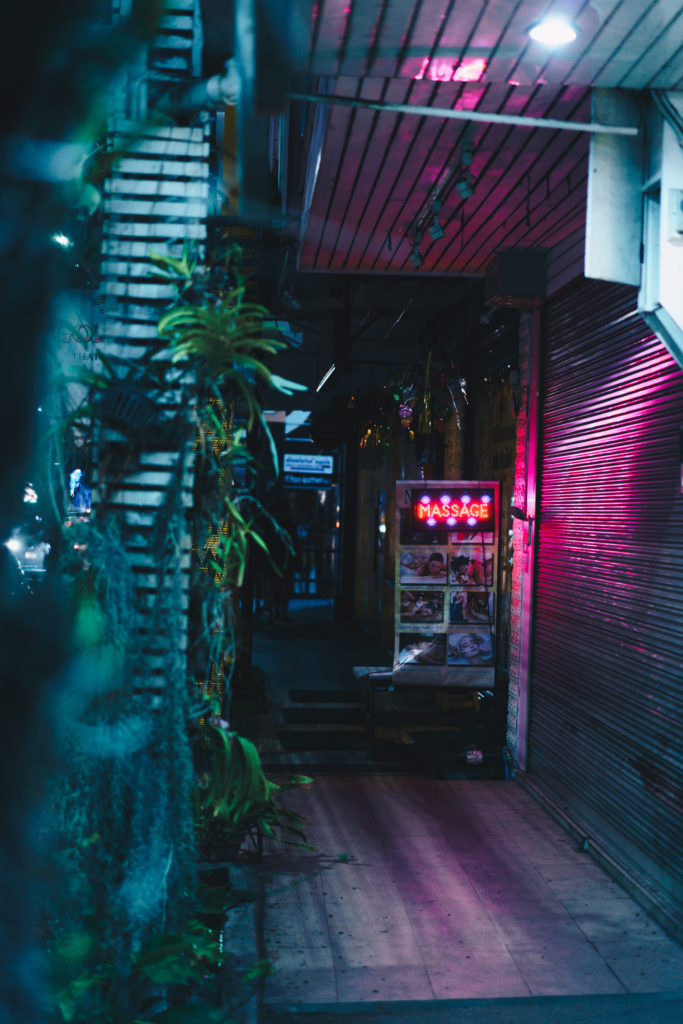 Apparently Thai massages are legit massages here? Who knew.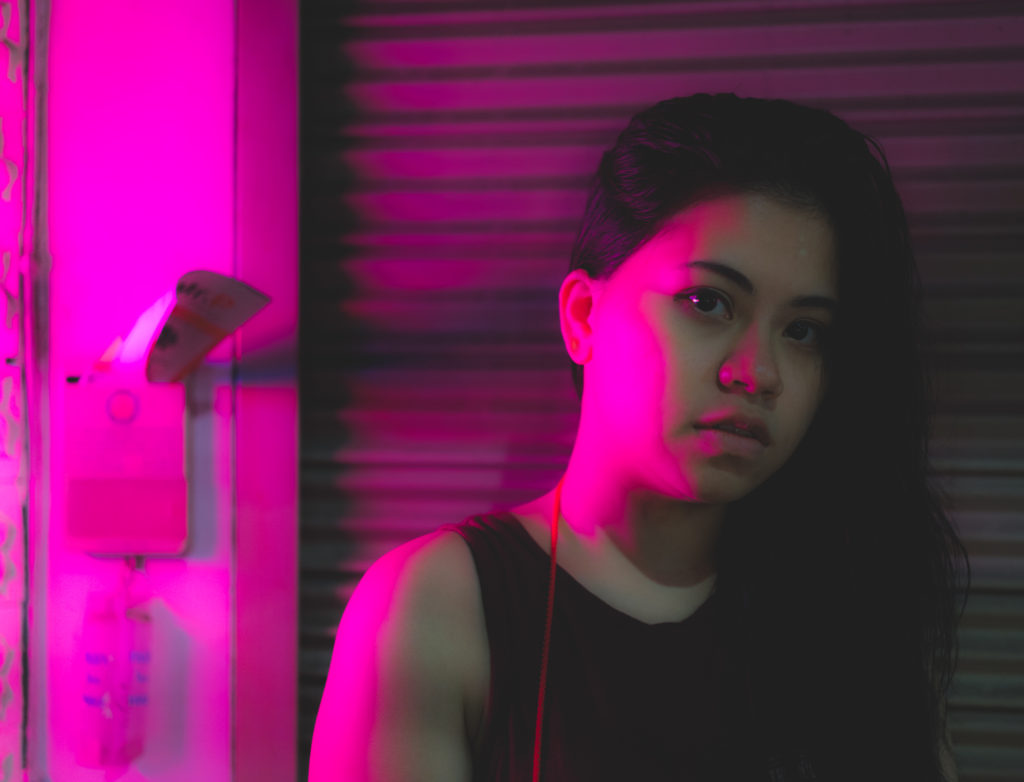 Neon signs make for good light, so be sure to bring a big-cheeked model.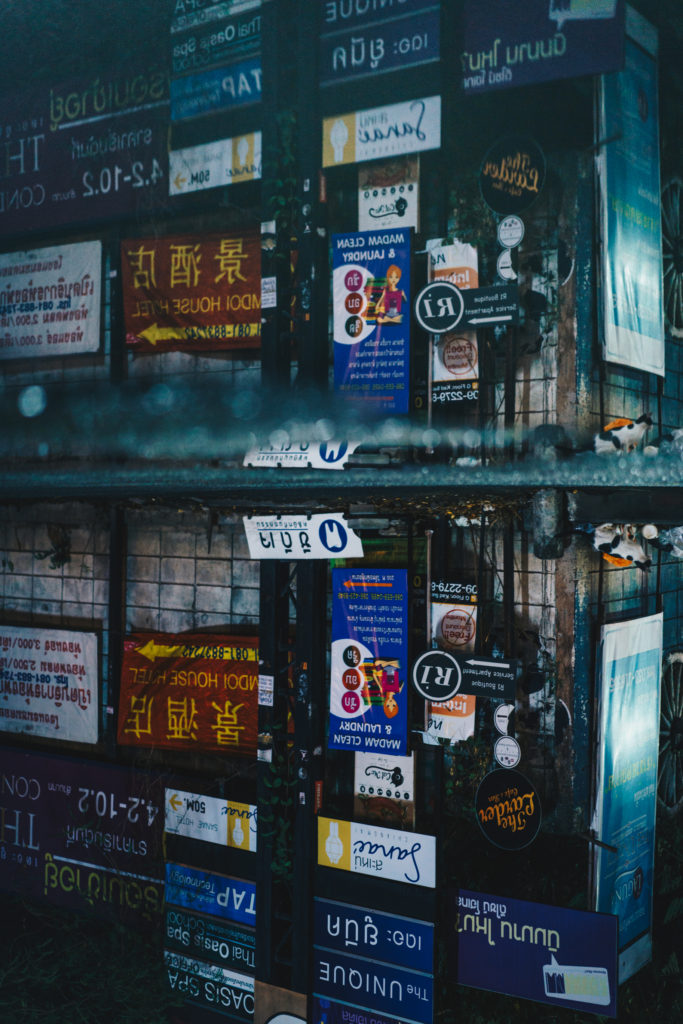 The cat escaped before I could frame a nice cat-portrait, in typical cat fashion. Flipped for artistic points.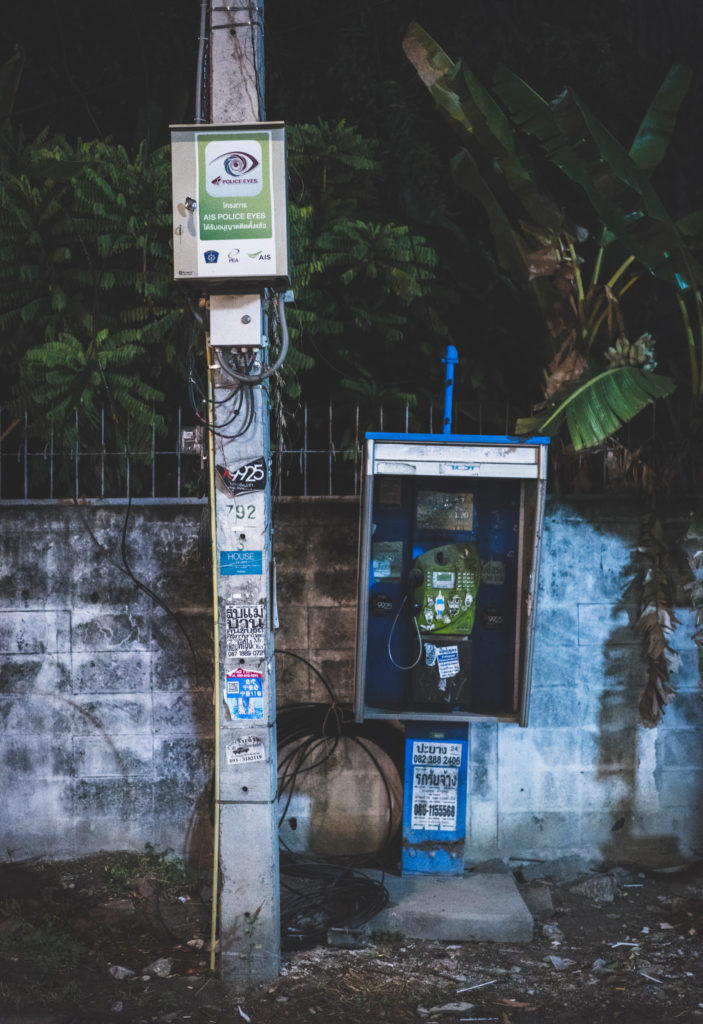 I wonder if phone booths are in much use in here either.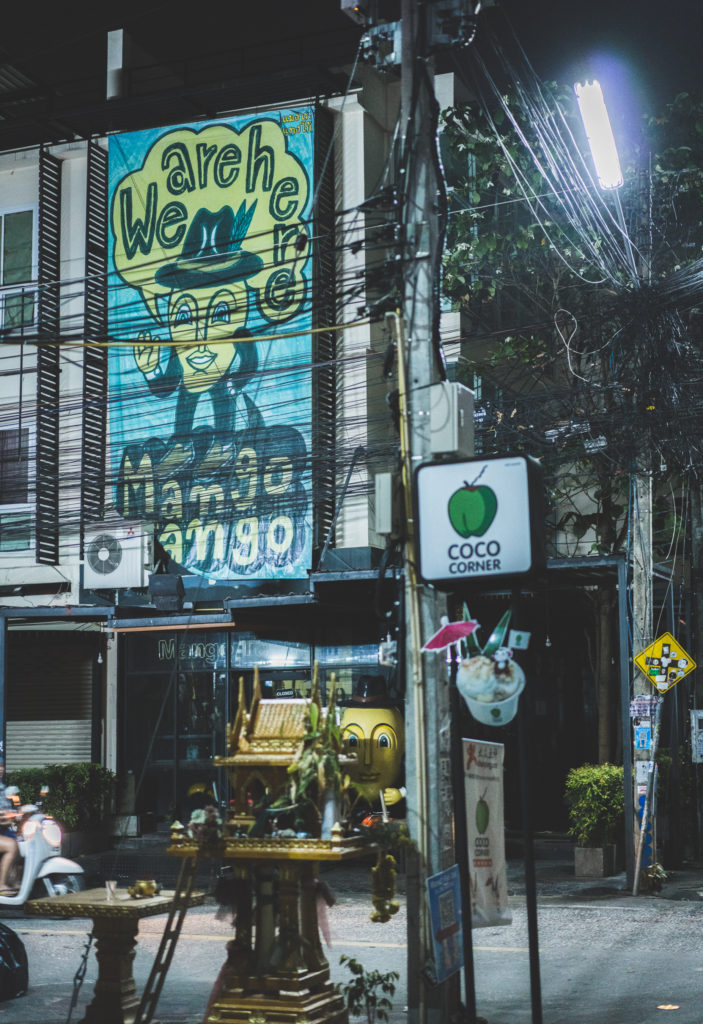 Mr. Mango Tango is a total creep.
Now that I think about it, there are barely any people in the frames, which might make it debatable whether this is really classified as "street photography" for some people. However, I have a simple explanation for that. These were shot during a weekend night during the Songkran festival, which means that everyone was shooting water at us, as is Thai tradition. I don't believe that my camera, Sony A7R ii, is totally weather-sealed, and it's too expensive to risk finding out! Therefore, I mostly avoided people, focusing on details instead.
Thanks for reading. What kind of exercises do you do in order to get better and keep sharp at photography? Let me know in the comments below!