I recently spent about 3 weeks in Tokyo, and I had only one mission; learn how to take good street photos. I went out nearly every day for those 3 weeks straight. Here are some notable shots from the first week of shooting!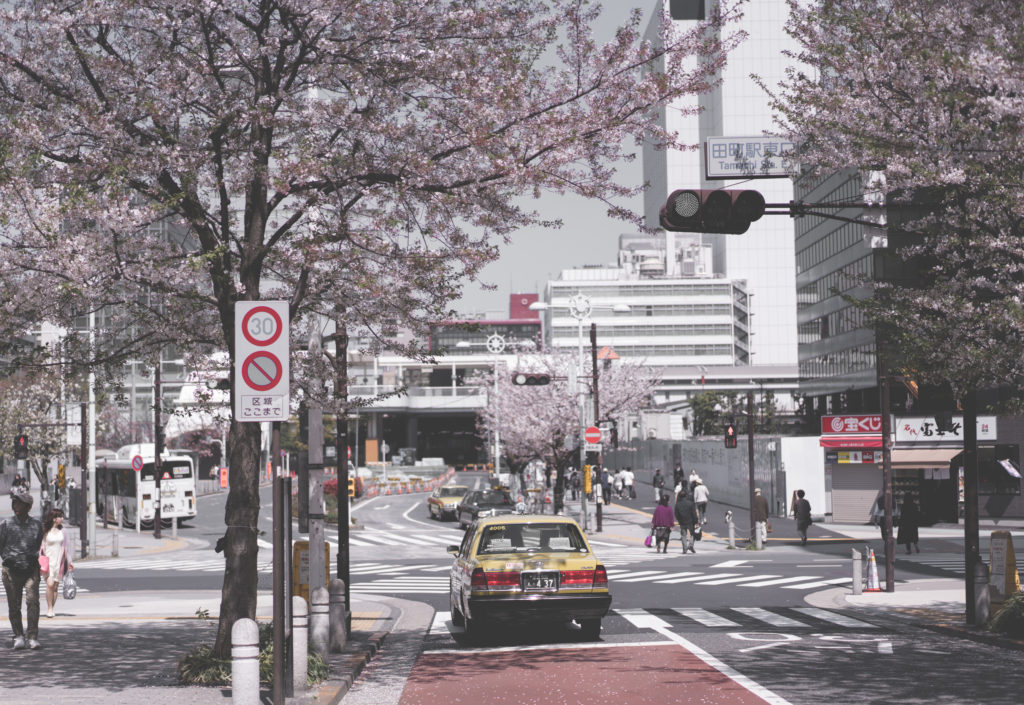 I arrived about a week late for the Cherry Blossom bloom, but there were still some left on day 1. After a long flight, I headed out to shoot around the neighborhood, because I knew the wind may destroy the remains of the blossom if I waited even until the next day.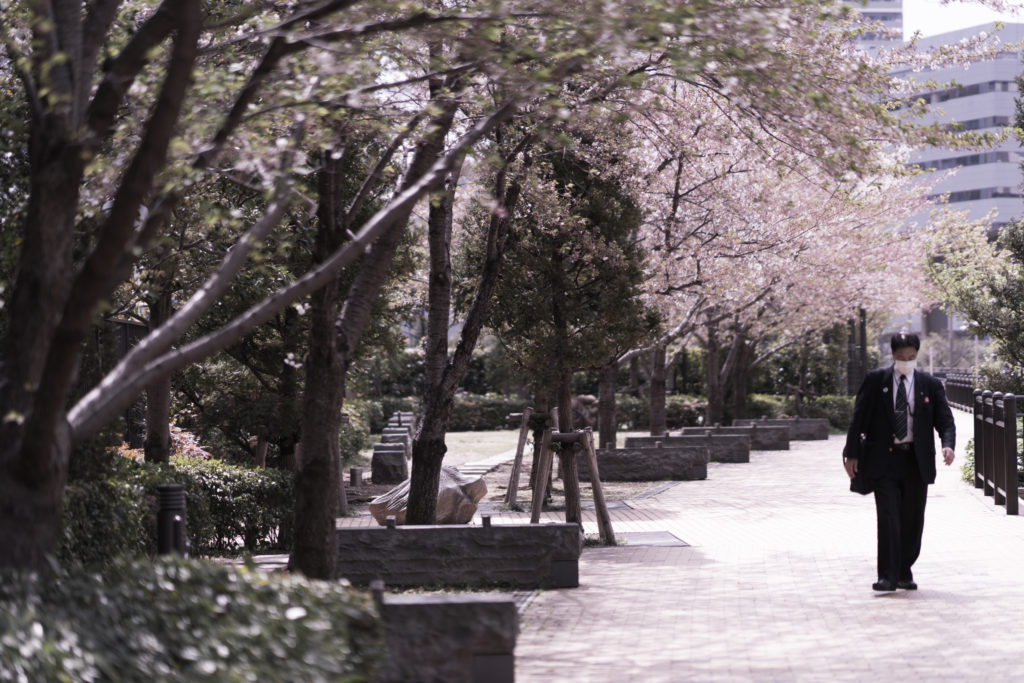 Truly a shame, should have been there a week earlier. Even though I've traditionally preferred a darker theme in my shots, the cherry blossom looks magical. In person, I felt like I was walking into an anime world. The photos don't quite do it justice.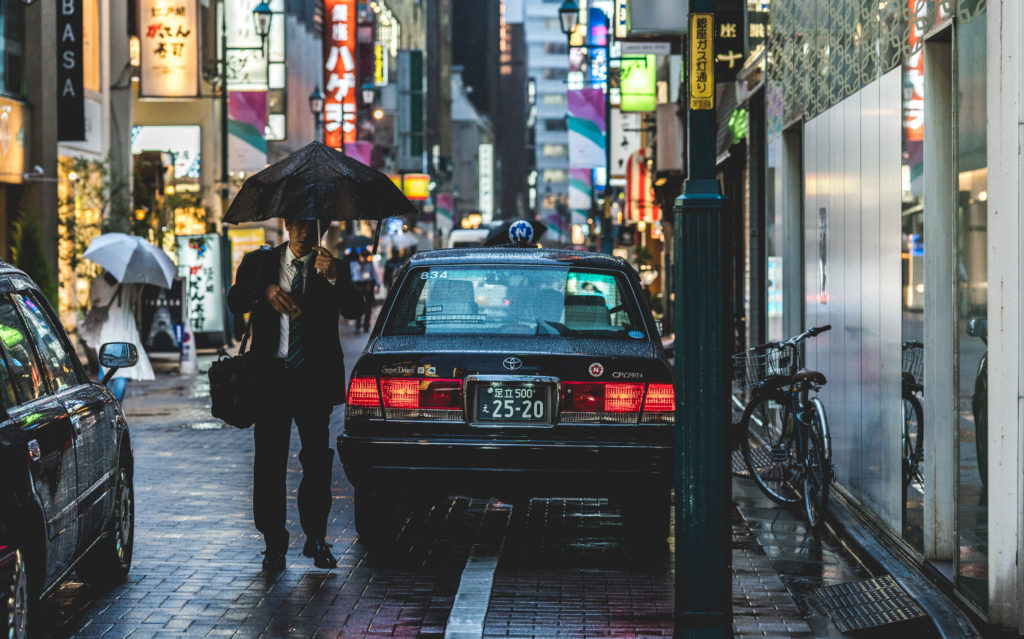 On the second day, I headed into Ginza. It started raining just in time for sunset. I took almost 200 photos on that day, and it was one of my favorite days of the entire 3 weeks. I didn't bring an umbrella, but luckily it wasn't that cold and I did have enough foresight to bring a lens hood! So even though I got soaked, the photos were just fine.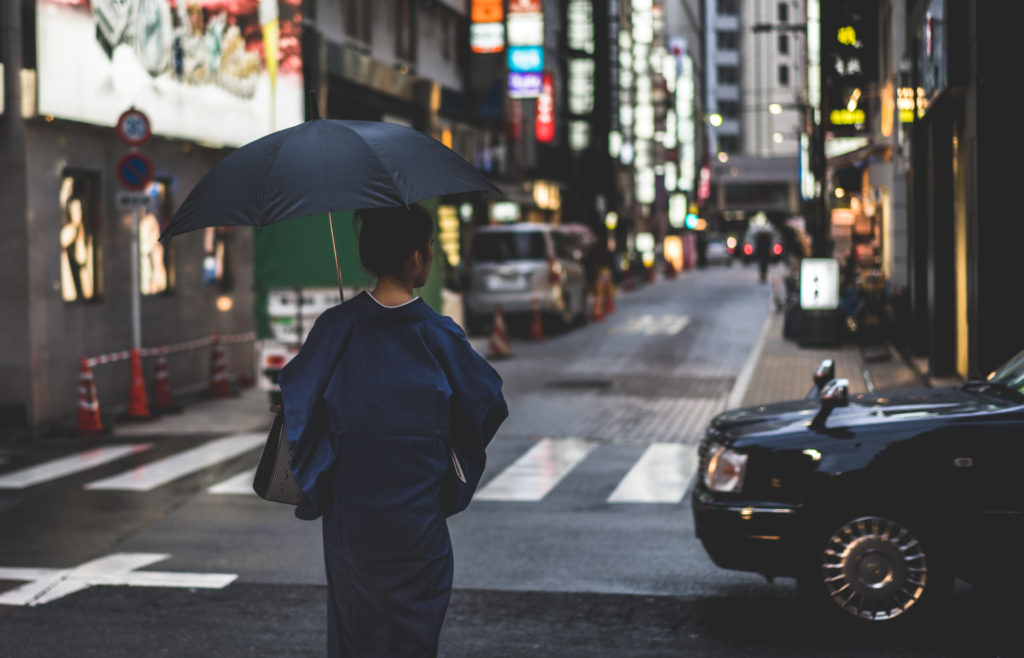 The quieter alleys of Ginza are very atmospheric and a lot more traditional than the main shopping street.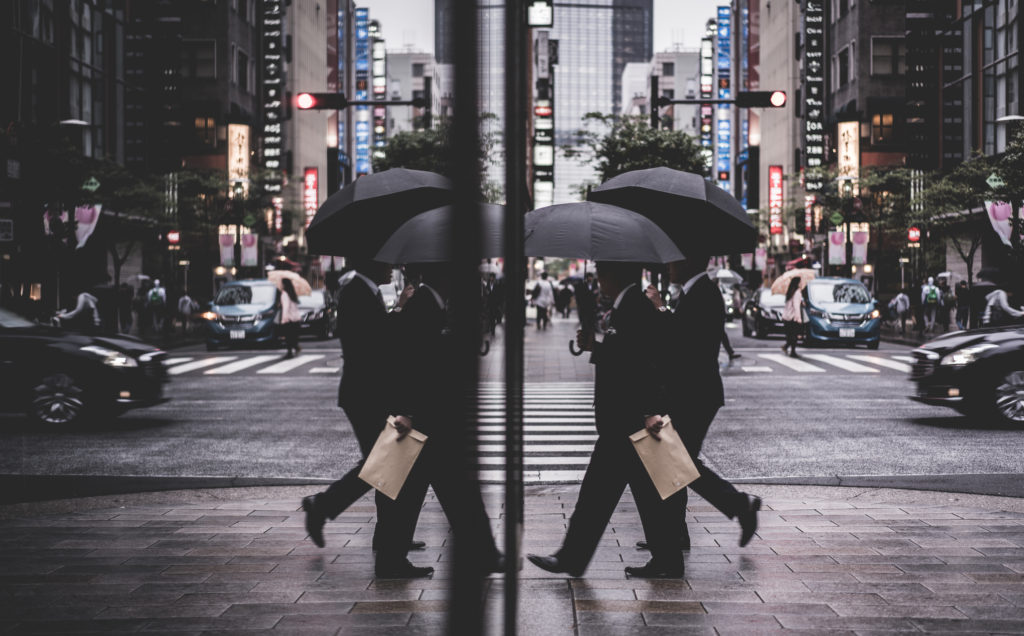 Reflections were a theme on this day…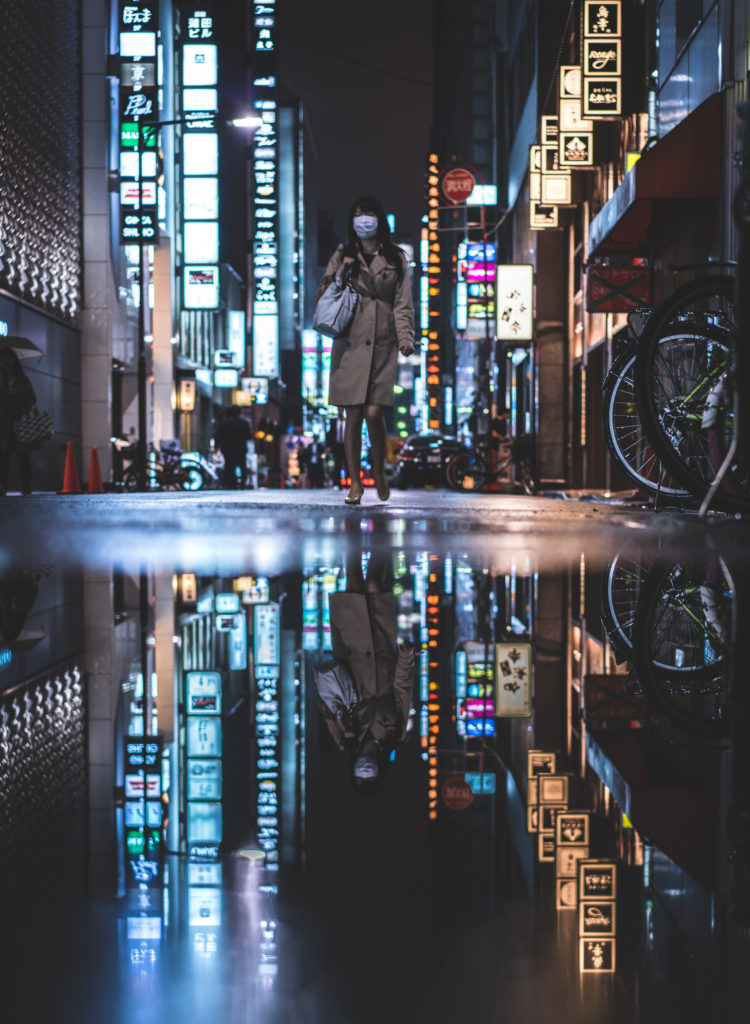 Slightly cliche, but personally I love this shot. Instagram does too 😀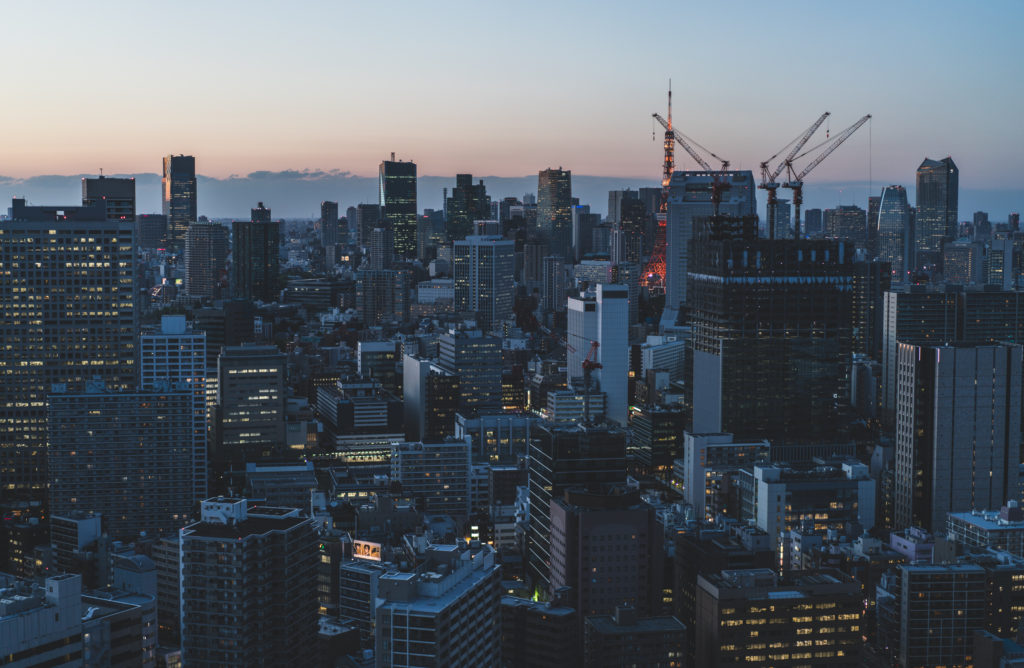 I found a partly hidden window on the top floor of my building that had a fairly nice view. However, I quickly got hassled by very polite security as I was clearly not supposed to open it, a sign that I thought I could ignore on the account that I don't speak japanese. It sort of worked, as I only got a polite scolding.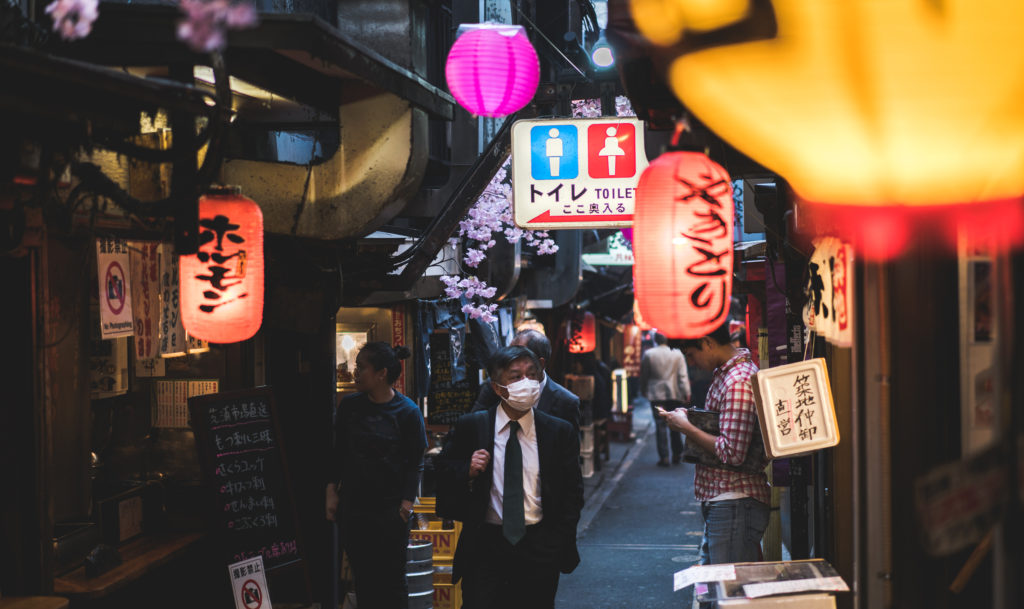 This is the famous "Toilet Street" near Shinjuku station that local photographers and tourists clearly love. I'd seen many photos taken here, but never knew where it was exactly – I stumbled upon it by accident.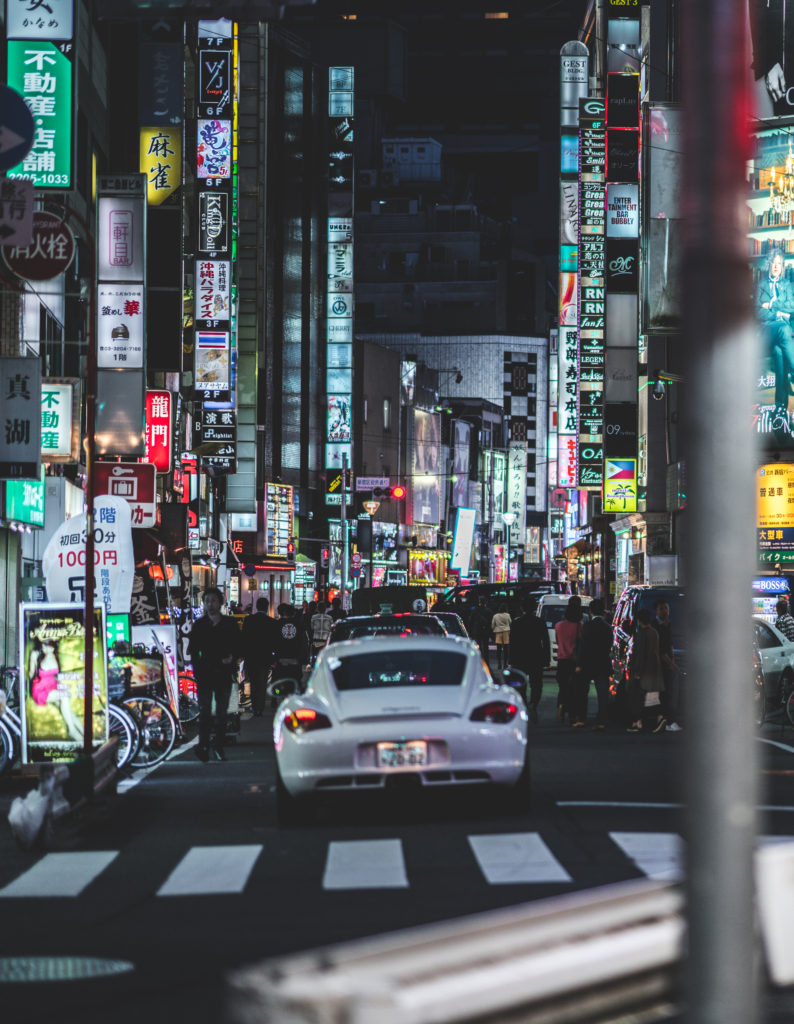 Kabukicho is the red light/party district of Shinjuku, lots of clubs and massage spots here. A slightly sketchy atmosphere, but even drunk japanese don't seem to mind being photographed, as long as you're not too blatant about it. I did get some high fives and poses – and plenty of not-so-subtle massage offers.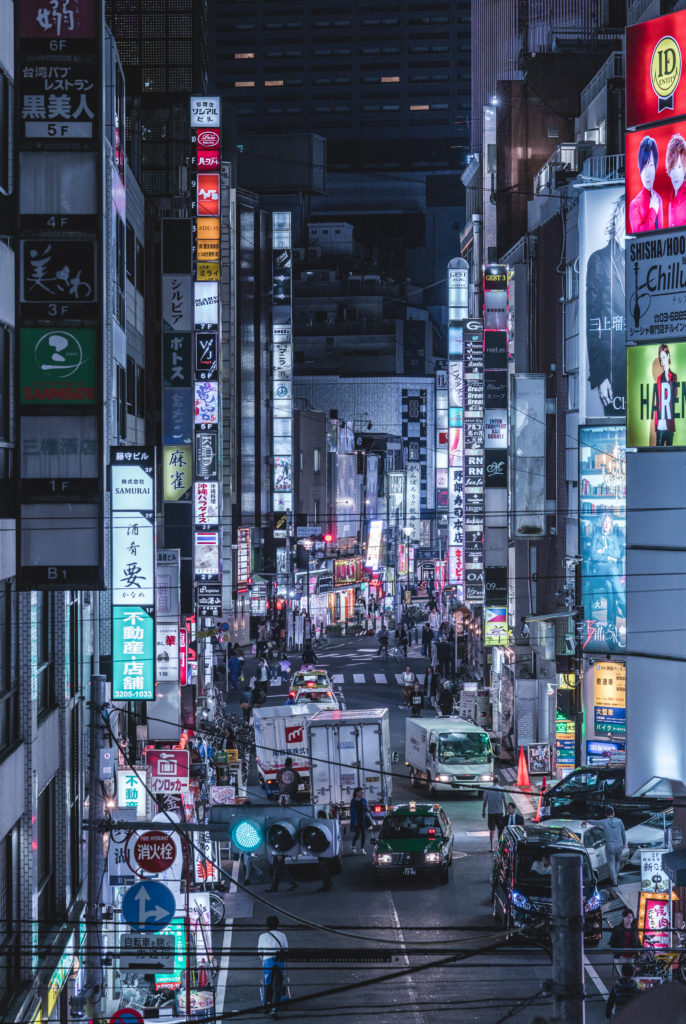 Found a stairway that went up to about floor 10, always worth exploring up high.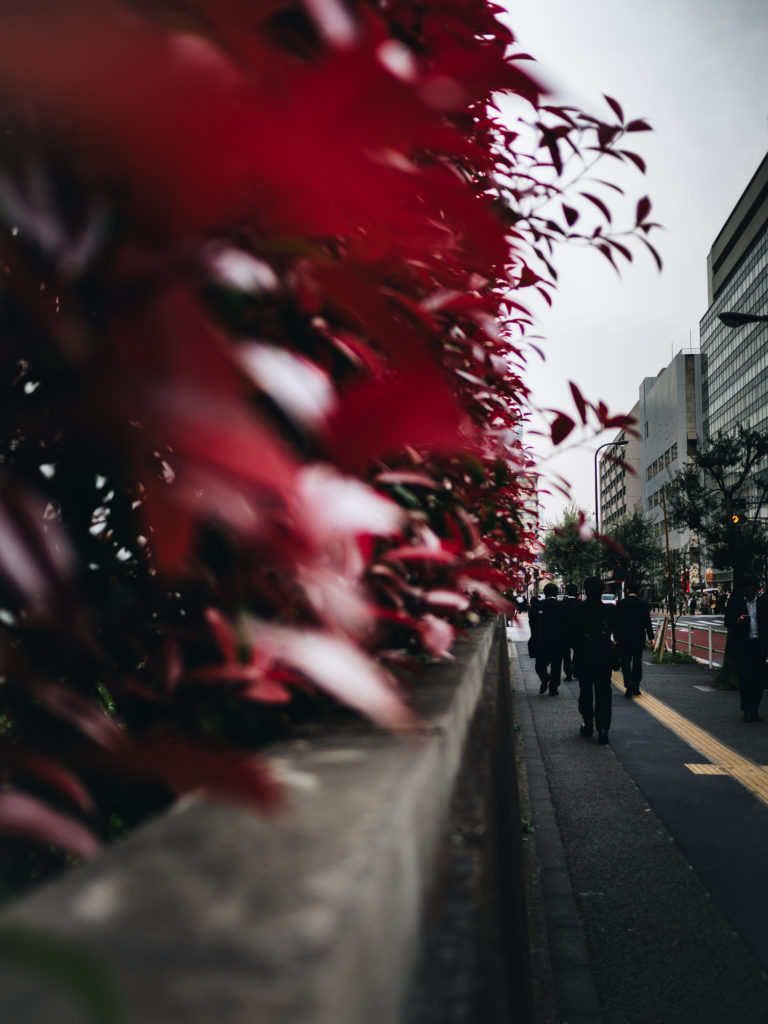 The following day I was too tired to go anywhere special, having walked a marathon on the previous 5 days. I only explored my small neighbourhood in Tamachi, armed with the smaller Olympus em-10 and a tiny pancake lens. My back and legs thanked me later.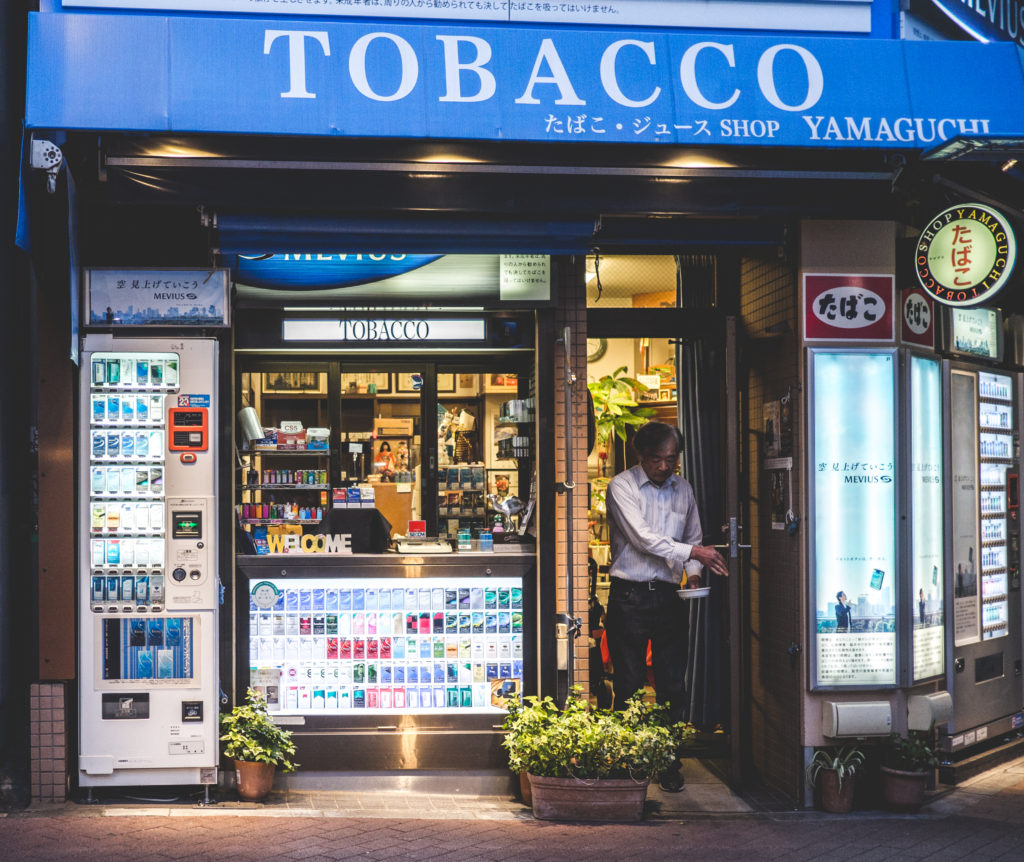 Found it interesting that there was a cigarette vending machine right next to the tobacco stall. It was open even when the stall was closed. Which begs the question, what is the purpose of the human staffed stall at all? I have a feeling that in 5 years, there's only gonna be a bigger vending machine.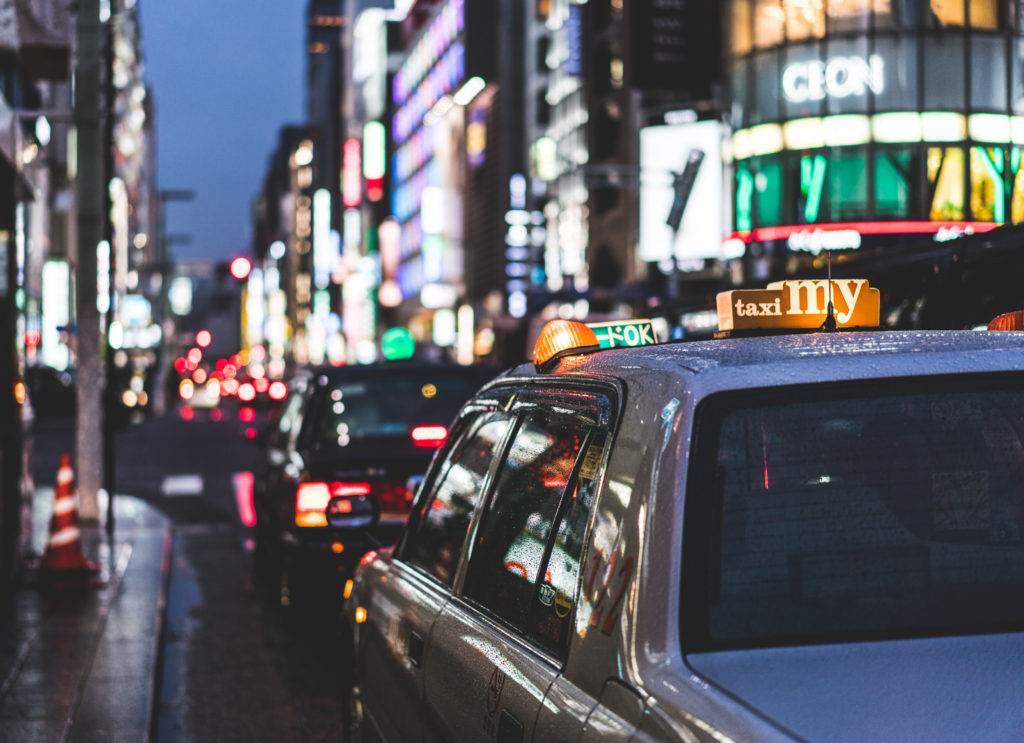 On day 7, I headed back to Ginza – by a random coincidence, it was raining again. The above is a "Lost In Translation"- inspired shot, one of my favorite movies.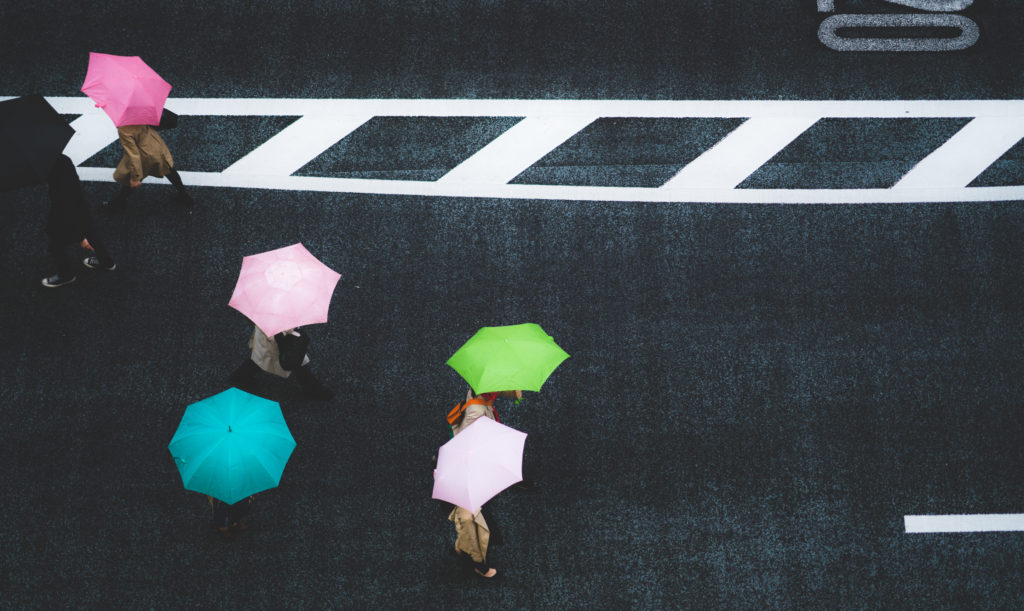 Found another staircase for a different perspective.
These were the highlights of week 1. After reviewing the images, I realized I was taking too many photos of taxis. I was also trying to do too many reflection shots, and a lot of the photos were simply too busy. For the following weeks, I tried to trim the compositions and come up with something different, trying to avoid too many taxi shots. It might not be apparent in this collection though, as these are hand picked from about 600 attempts.
Let me know what you think in the comments!